Illustrated by Fay Dalton
Fay Dalton's captivating images bring Ian Fleming's riveting thriller Moonraker to life in this essential addition to the Folio Society Bond series.
Sir Hugo Drax is England's darling: the self-made millionaire whose gift of a nuclear warhead promises a new era of peace for a nation afraid of a third world war. When M asks Bond to find out why this illustrious man cheats at cards, his concern is only for Drax's reputation. But when two men die at the 'Moonraker' plant in a bizarre murder-suicide, just days before the weapon's practice shoot, Bond must uncover the terrible truth of Drax's enterprise and the dark history behind his abominable plans.
Production details
Bound in blocked cloth
Set in Miller Text with Folio Bold Condensed display
256 pages
Frontispiece and 6 colour illustrations
Pictorial slipcase
9˝ x 6¼˝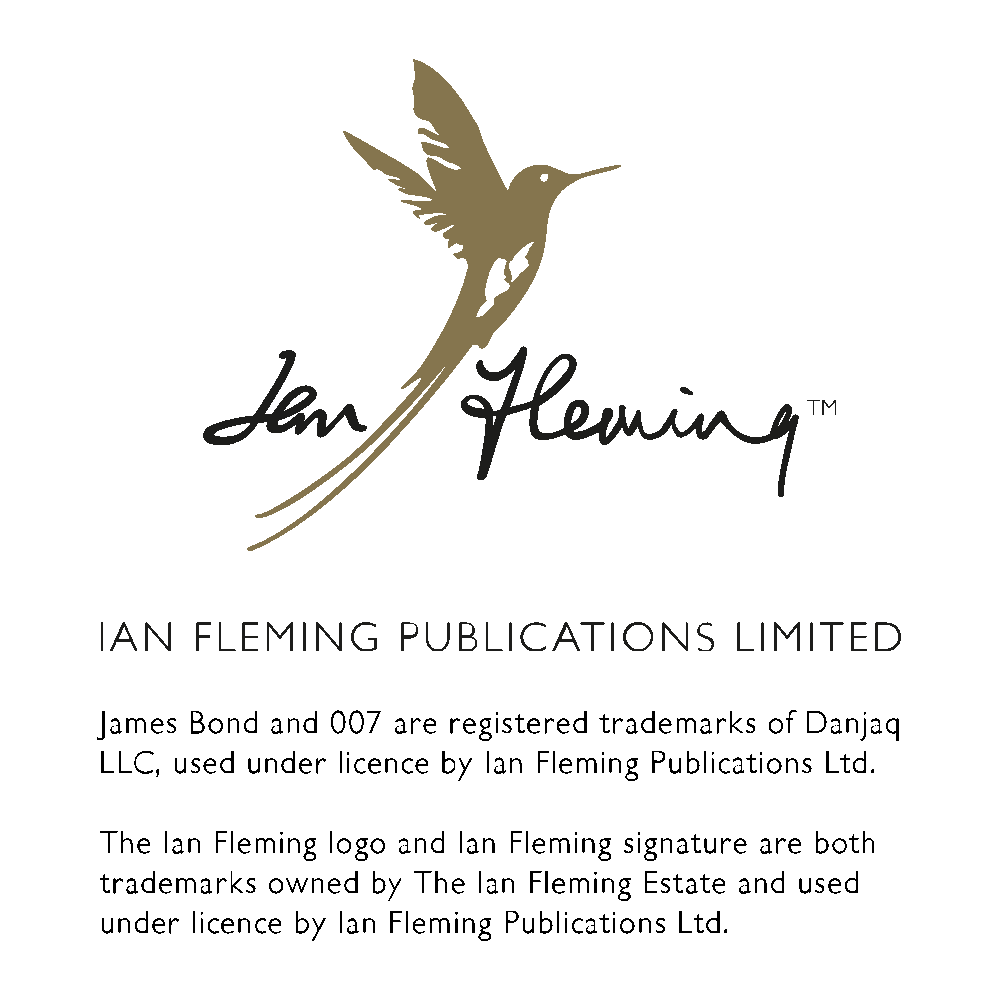 Glamour, intimacy and action
Our edition of Fleming's third 007 novel features stunning artwork by Fay Dalton which depicts the formidable Moonraker, the disfigured face of one of Fleming's most convincing villains, and a Bond girl whose beauty is matched by her tenacity and wit. Gala Brand is a dedicated policewoman, and her relationship with Bond is more nuanced than is often the case in the 007 novels. This leads to a moving closing scene that gives a rare glimpse of the occasionally vulnerable man behind the dauntless secret agent.

Set solely in London and on the Kentish coast, this unusual Bond novel sets death-defying feats against a backdrop of intense, finely tuned suspense. This begins with the tense game of bridge which sees Bond duping the cheating Drax, a scene described by Susan Hill as 'the finest thing Fleming ever wrote'. The drama in Moonraker is as gripping and visceral as ever, but it's all the more compelling for the almost eerie stillness of the build-up, in which an increasingly uneasy Bond tries to decipher the 'nightmare' signs of impending doom.

The minimalist binding design echoes the Folio editions of Casino Royale, From Russia with Love, Dr No and Goldfinger. All are enriched by Dalton's seductive illustrations, with their blend of glamour, intimacy and action.
About Ian Fleming
Ian Lancaster Fleming was born in London in 1908. He was educated at Eton College and abroad in Germany and Austria. After working as a stockbroker he became the assistant to the Director of Naval Intelligence in the Admiralty during the Second World War. In 1952 he wrote Casino Royale, the first of 14 James Bond titles, of which 30 million copies were sold during his lifetime. He was married to Ann Rothermere and together they had one son, Caspar. Fleming died in 1964.

About Fay Dalton
Fay Dalton is a London-based illustrator. She has a first-class degree in Illustration and was the winner of the 2010 Pickled Ink Award for illustration. Fay combines traditional drawing and painting methods with digital painting. For the Folio Society she has illustrated Casino Royale (2015), From Russia with Love (2016), Dr No (2017), Moonraker (2017), Goldfinger (2018), Diamonds Are Forever (2018), Thunderball (2019), Live and Let Die (2019), The Spy Who Loved Me (2020), On Her Majesty's Secret Service (2020), You Only Live Twice (2021), The Man with the Golden Gun (2021) and For Your Eyes Only (2022).