Illustrated by Fay Dalton
In the latest from Folio's bestselling Bond series, Goldfinger introduces the terrifying Oddjob and master thief Pussy Galore, while illustrator Fay Dalton returns to bring these characters to life.
Auric Goldfinger is a man obsessed with hoarding, trading and stealing gold for years. He now operates as a money-man for SMERSH, the Soviet counter-intelligence agency. Bond is assigned the mission, and although he is initially startled by Goldfinger's greed and ingenuity, he is confident of the man's downfall. However, when a glamorous blonde turns up dead, suffocated under a layer of gold paint, Bond begins to realise that Goldfinger's ambitions are truly extraordinary – commanding a host of the most violent gangs in America, he intends to murder 60,000 people and empty Fort Knox…
Filled with characters, incidents and images iconic to the Bond series, Goldfinger reveals Fleming at the height of his powers. Opening with Bond enjoying what he believes is a simple game of cat and mouse, Fleming gradually heightens the tension until the reader, along with Bond, realises that the agent has fatally underestimated the strange, gold-obsessed millionaire. Terrorized by the implacable, cat-eating Oddjob, the agent scrambles to foil the plans of the horrifying Goldfinger, aided in part by Pussy Galore, the tough and canny leader of a team of female burglars.
In this book Fleming reveals a more contemplative side to his secret agent – Bond is a man who thrives on danger, yet in his quieter moments is troubled by the bystanders who bear the brunt of violence. While his adventures are often gloriously fantastical and populated with grotesque villains, Fleming maintains a steely reality through the relentless efficiency of his protagonist. For fans familiar only with the films, Goldfinger's Bond will be a welcome revelation: deadly and unflappable, he is also a character of many layers.
Fay Dalton continues her excellent work on this Folio series, producing seven exquisite colour illustrations that ooze with the glamour and dynamism of Bond. For the special illustrated slipcase, Dalton has recreated the infamous death of Jill Masterton, enshrined in shimmering gold.
Production Details
Bound in blocked cloth
Set in Miller Text
288 pages
Frontispiece and 6 colour illustrations
Pictorial slipcase
9˝ x 6¼˝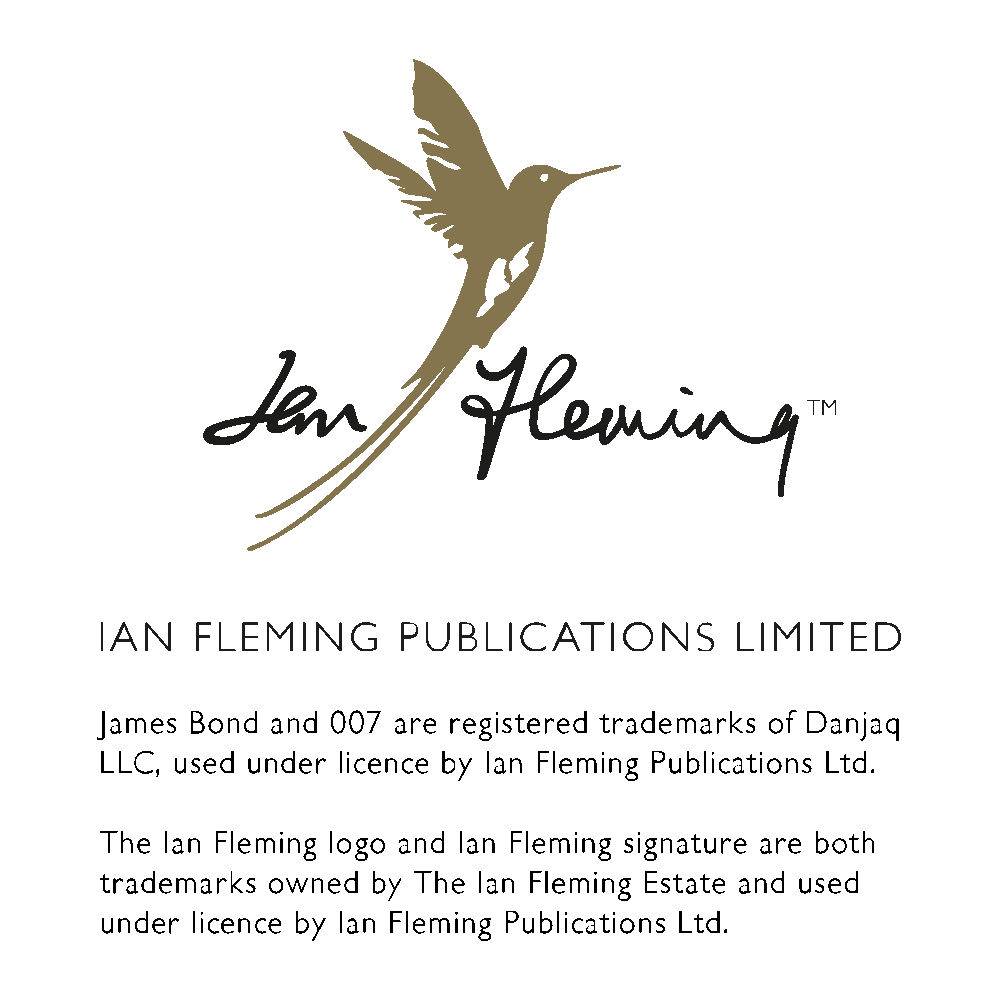 About Ian Fleming
Ian Lancaster Fleming was born in London in 1908. He was educated at Eton College and abroad in Germany and Austria. After working as a stockbroker he became the assistant to the Director of Naval Intelligence in the Admiralty during the Second World War. In 1952 he wrote Casino Royale, the first of 14 James Bond titles, of which 30 million copies were sold during his lifetime. He was married to Ann Rothermere and together they had one son, Caspar. Fleming died in 1964.

About Fay Dalton
Fay Dalton is a London-based illustrator. She has a first-class degree in Illustration and was the winner of the 2010 Pickled Ink Award for illustration. Fay combines traditional drawing and painting methods with digital painting. For the Folio Society she has illustrated Casino Royale (2015), From Russia with Love (2016), Dr No (2017), Moonraker (2017), Goldfinger (2018), Diamonds Are Forever (2018), Thunderball (2019), Live and Let Die (2019), The Spy Who Loved Me (2020), On Her Majesty's Secret Service (2020), You Only Live Twice (2021), The Man with the Golden Gun (2021) and For Your Eyes Only (2022).