Illustrated by Fay Dalton
The third in our best-selling James Bond series, this edition once more employs the talents of Fay Dalton, whose illustrations bring to life the glamour and danger of Bond's action-filled mission in Jamaica.
Continuing our best-selling James Bond series, this alluring edition of Dr No once again features the talents of Fay Dalton, who has provided seven stunning images and a slipcase illustration portraying the unforgettable Honeychile Rider.
With a torture-loving villain, a feisty female lead and death-defying feats, including a battle with a giant squid, Dr No sees Fleming revelling in the dramatic appeal of his indestructible hero. Having recently recovered from his near-fatal poisoning at the end of From Russia with Love, Bond is sent to Jamaica for a working holiday. To his annoyance, his mission – to investigate the disappearance of two fellow MI6 operatives – sounds 'rather like the soft life'. But the elegant Strangways and his pretty young colleague have not eloped, as M believes. Dispatched by sinister assassins, their bodies lie in a single coffin at the bottom of the Mona Reservoir. And so Bond enters an exotic and perilous world, manipulated by the sadistic Dr Julius No from the desolate Crab Key island.
He caught a glimpse of the tip of his spear lancing into the centre of a black eyeball and then the whole sea erupted up at him in a fountain of blackness
With black eyes 'like the mouths of two revolvers' and steel claws for hands, Peking-born Dr No developed his affection for death and destruction as a member of the Tongs in Shanghai and New York. When his allies become his foes and chop off his hands, he embarks on a series of bizarre surgical enhancements and a devilish plan to make his mark on the world.
Taken to Crab Key by his old friend Quarrel, Bond meets Honeychile, a beguiling shell-diver with a tragic past who emerges from the sea like Botticelli's Venus. Bond and Honeychile are confined in a 'mink-lined prison' by Dr No, their fates resting on Bond's completion of 'an assault course against death' …
The Bond novels were born in Jamaica. Returning from a wartime conference there in 1943, Fleming declared: 'When we've won this blasted war, I'm going to live in Jamaica. Just live in Jamaica and lap it up, and swim in the sea and write books.' True to his word, he built Goldeneye, a clifftop estate on the north coast, and wrote his novels there. Dr No is scattered with evocative descriptions of 'one of the most fertile islands in the world', its 'stuffy, velvet heat', 'night-scented jasmine' and 'violet shadows' bringing the island to vivid life as the setting for one of Fleming's most revered novels.
'Fleming, by reason of his plausibility, sense of pace, brilliant descriptive powers and superb imagination, provides sheer entertainment'


Spectator
See the other titles in our Ian Fleming Collection here.
Production details
Bound in blocked cloth
Set in Miller
192 pages
Frontispiece and 6 colour illustrations
Pictorial slipcase 
9˝ x 6¼˝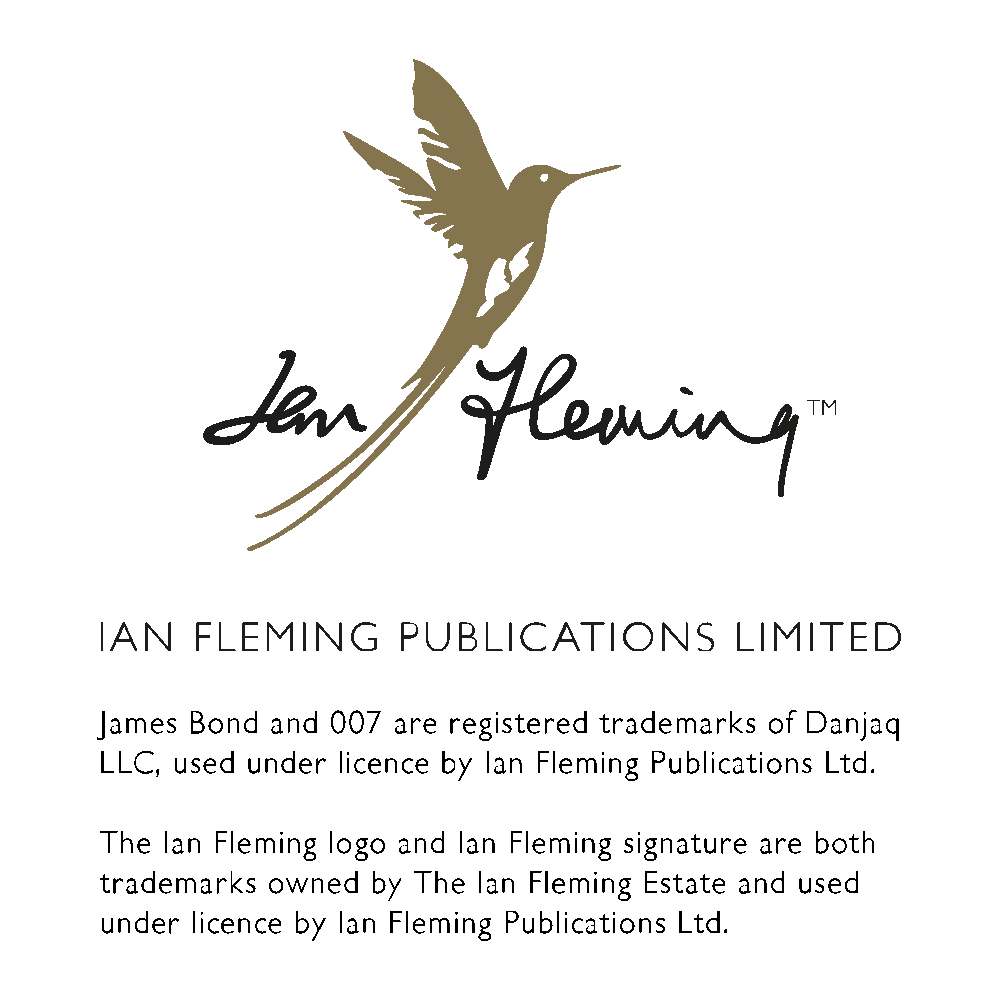 About Ian Fleming
Ian Lancaster Fleming was born in London in 1908. He was educated at Eton College and abroad in Germany and Austria. After working as a stockbroker he became the assistant to the Director of Naval Intelligence in the Admiralty during the Second World War. In 1952 he wrote Casino Royale, the first of 14 James Bond titles, of which 30 million copies were sold during his lifetime. He was married to Ann Rothermere and together they had one son, Caspar. Fleming died in 1964.