This Folio Life: Commemorating 75 years since VJ Day
We published Ronald H. Spector's definitive Eagle Against the Sun this year to commemorate the 75th anniversary of VJ Day. James Rose, editor of our edition, here explains how Folio worked in close collaboration with the author and why understanding this part of Second World War remains so important.
On 15 August 1945, just nine and six days after atomic bombs fell on Hiroshima and Nagasaki respectively, Emperor Hirohito gave a recorded radio address across the Empire in which he announced the surrender of Japan to the Allied forces.
Japan had been at war with China since 1937, but it was not until 7 December 1941, when Japan launched simultaneous surprise attacks on Australian, British, Dutch and US forces – including the infamous attack on Pearl Harbor – that the Pacific became itself a theatre of the Second World War.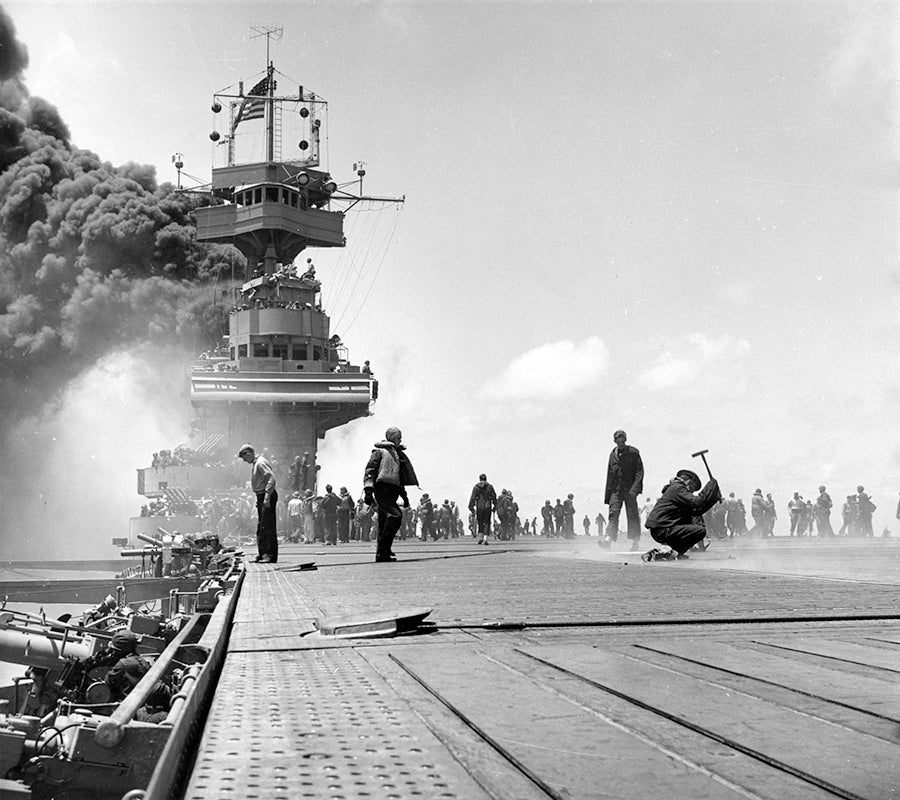 Over the course of the next four years millions of soldiers (two million from Japan alone) would die in the ensuing conflict, not to mention the millions of civilians affected by the campaigns. Alongside the battle for Europe, this was America's main theatre of war and saw some of the bloodiest fighting and most appalling atrocities, but also magnificent strategy, innovation and heroism.
This year marks the 75th anniversary of VJ Day, and to understand its true significance, there is no better one-volume history of the conflict than Ronald Spector's sublime Eagle Against the Sun. For our edition we have worked closely with the author, particularly in the choice of introducer – the Dilworth Professor of History at Yale, Paul Kennedy – and in choosing almost 50 stunning photographs from every part of the campaign.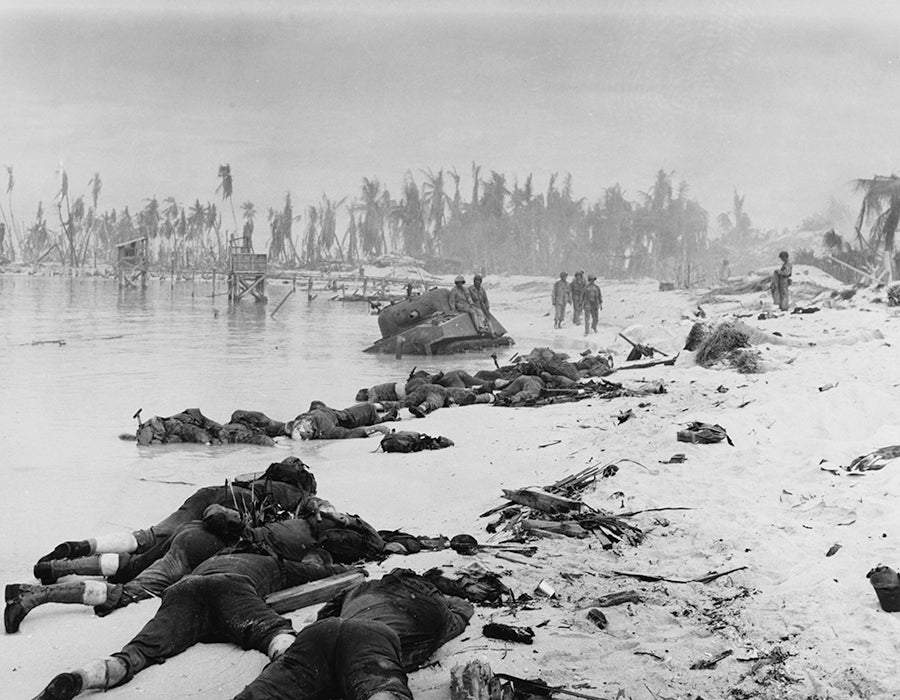 It has been said that the Pacific War comes down to two events and one symbol – the attack on Pearl Harbor and the atomic bomb, and raising the flag in Iwo Jima – but Eagle Against the Sun proves there is so much more to the conflict, and so many more lessons we can learn.