Illustrated by Fay Dalton
The Spy Who Loved Me lets us get closer than ever to the elusive James Bond… This Folio collector's edition of Ian Fleming's controversial thriller features gorgeous illustrations by Fay Dalton.
The latest volume in Folio's celebrated Bond collection features a unique twist: for the first and only time in the series, we witness the agent's adventures through the eyes of another character. Observed by a woman who finds him both frightening and alluring, Bond is exposed in a way that the reader has never seen before – making The Spy Who Loved Me an essential read for anyone wishing to get under the skin of the famous secret agent. This edition features a smart binding inspired by the agent's suits, and a series of exquisitely glamorous – and daring – illustrations by series artist Fay Dalton. For this edition we have also reintroduced Fleming's original prologue, which had been removed from all modern editions of the text. In an unusual move by the author, this short introduction suggests that the manuscript had been left on his desk by Vivienne Michel, the character who narrates the book.
'Ian Fleming keeps you riveted. His narrative pulls with the smooth power of Bond's Thunderbird'

Sunday Telegraph
Production Details
Bound in blocked cloth
Set in Miller
168 pages
Frontispiece and 6 colour illustrations
Pictorial slipcase
9˝ x 6¼˝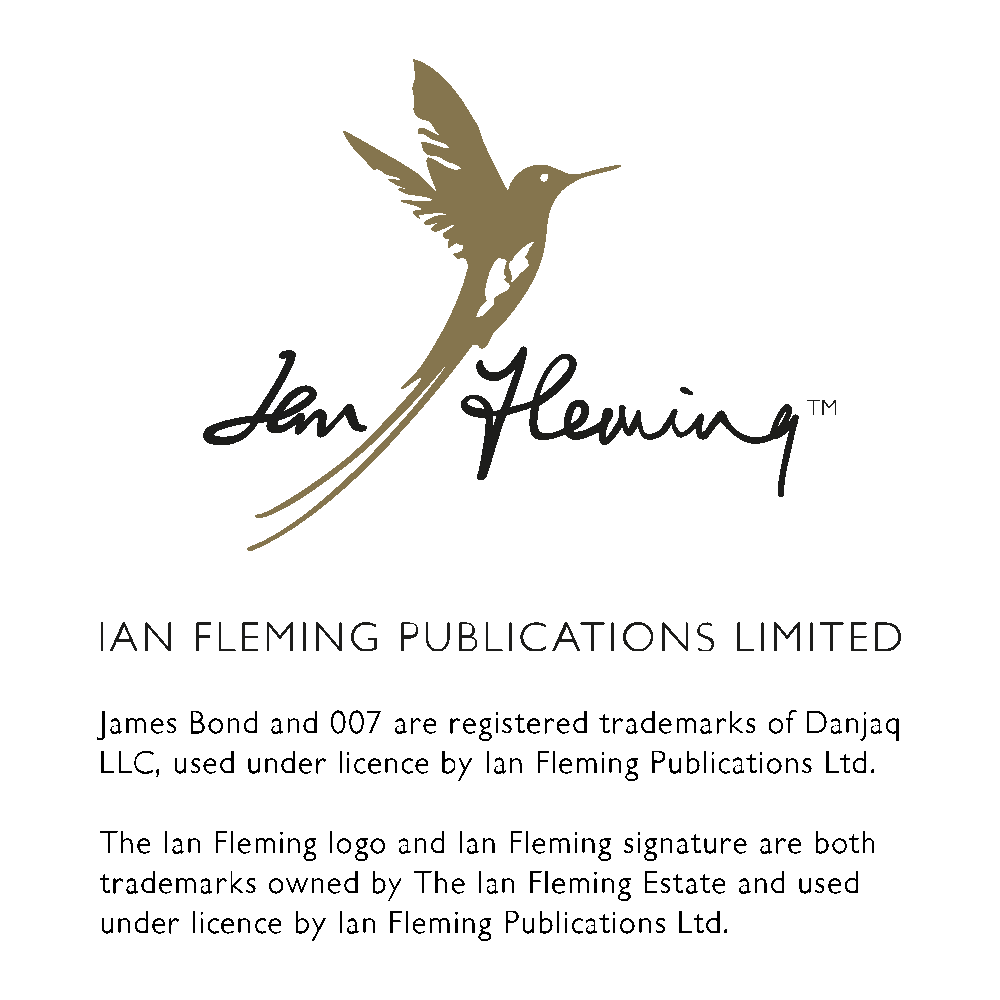 A storm, a motel, and men with murder on their minds
Vivienne Michel is looking for a fresh start; a series of unhappy love affairs and cruel men have left her hurt, but not broken. Asserting her independence, she has decided to embrace her freedom and drive south through America on her smart little Vespa, looking to see what fate brings her. When she agrees to look after an empty motel for the night, tucked away in the remote Adirondack Mountains, she hasn't reckoned on the enormous incoming storm, or the two violent criminals who land on her doorstep. It appears that fate may have dealt Vivienne another nightmarish hand, until a mysterious man with a sharp suit and a flat tyre throws everything into confusion… James Bond, fresh from dealing with SPECTRE agents, is about to raise the stakes.
A fresh perspective
The true jungle of the world, with its real monsters, only rarely shows itself in the life of a man, a girl, in the street. But it is always there. You take a wrong step, play the wrong card in Fate's game, and you are in it and lost – lost in a world you had never imagined, against which you have no knowledge and no weapons.
Told entirely from the perspective of Vivienne Michel, a young single woman suddenly thrown into a fight for her life, The Spy Who Loved Me is a unique addition to the series, where James Bond himself appears only as a secondary character. For readers it offers a fascinating look at the social mores and sexual politics of the early 1960s, as well as an unprecedented viewpoint of Fleming's celebrated hero. The reader experiences Bond as Vivienne does, witnessing his cool demeanour and detached efficiency – as well as his charm – as he takes control to save the day. Yet Fleming, always aware of the complexities and darker shades of Bond's character, also takes care to highlight and challenge the ruthlessness of his secret agent. At the time, Fleming was concerned to learn that his books were being read in schools and that children saw Bond as an unequivocal hero. It prompted him to write 'a cautionary tale about Bond, to put the record straight in the minds particularly of younger readers'.
A taut action thriller with a difference
Outside of the unusual premise, everything a Bond fan looks for in one of Fleming's adventures is here in abundance. Fleming's eye for detail and location transports the reader to the remote motel in the heart of a forest, and the story's racy content doesn't disappoint. The two villains, Horror and Sluggsy, are gruesome and frightening, imbuing the novel with a real sense of threat, and there is also thrilling insight into Bond's previous mission as he fills Michel in on his particular set of skills. Above all, The Spy Who Loved Me presents Fleming's most complex female character – Vivienne is defiant, perceptive, canny and enormously likeable.
Every alluring detail brought to life
In illustrating The Spy Who Loved Me, artist Fay Dalton has taken full advantage of Fleming's engaging and well-rounded female protagonist. Her images of Vivienne Michel reflect the character's feisty independence, her vulnerability and her bewitching glamour. As ever with Dalton's atmospheric illustrations, every scene drips with period detail, from Michel's Vespa, calling to mind any number of 1960s Hollywood movies, to the motel decor. On the illustrated slipcase, Bond pulls up to the Dreamy Pines Motor Court, its neon sign burning into the night – an image that hints at all the thrilling action about to take place.
About Ian Fleming
Ian Lancaster Fleming was born in London in 1908. He was educated at Eton College and abroad in Germany and Austria. After working as a stockbroker he became the assistant to the Director of Naval Intelligence in the Admiralty during the Second World War. In 1952 he wrote Casino Royale, the first of 14 James Bond titles, of which 30 million copies were sold during his lifetime. He was married to Ann Rothermere and together they had one son, Caspar. Fleming died in 1964.