This Folio Life: How we added iridescence to The Diversity of Life
The Folio edition of
The Diversity of Life
features beautiful wildlife photography throughout, and a stunning binding designed by artist Jamie Keenan. The cover depicts a range of insects – and we couldn't resist taking it one step further and adding shimmering iridescent foil. In this blog, we take you through how this effect was created.
Raquel Leis Allion, Art Director
Artist Jamie Keenan designed the cover for
the Folio edition of The Diversity of Life
, and he chose to depict a range of insects from around the world. Of the cover, Jamie said 'I love the really ordered, straight-on nature of the bug images, as you'd expect from scientific illustrations from this period. At the same time, I wanted the cover to be 'crawling' with bugs, to get across the number and diversity involved.' We just couldn't resist enhancing this lovely cover design even further with iridescent foil. The initial step was to decide how much iridescent foil to add, and where to place it on the cover. It was important not to overpower the elegance and delicacy of the binding design – we wanted to add the foil just where it felt appropriate, and to make sure the overall effect was balanced. Once this decision was made, we needed to create a separate digital file for the blocking artwork, which would be used to create the brass die that would physically block the foil onto the cover. We started by opening the file for the cover in Photoshop and creating an additional layer for the foil artwork.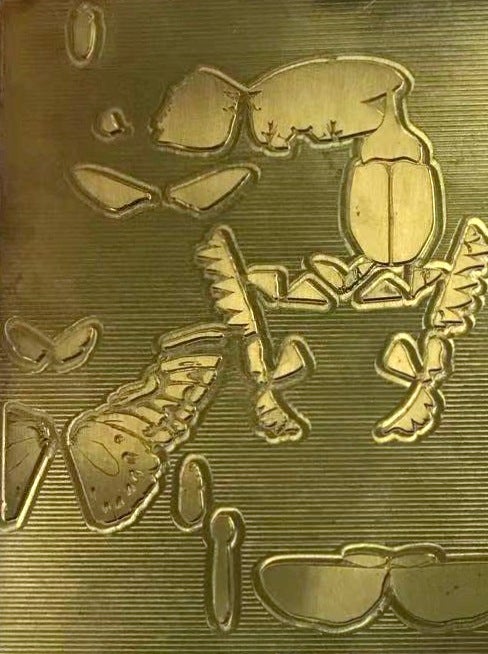 Each area we had chosen for the foil had to be traced and filled in to create a solid area of artwork. The magenta colour overlay and 50% opacity on the layer ensured we could both trace the binding image and see the areas being created.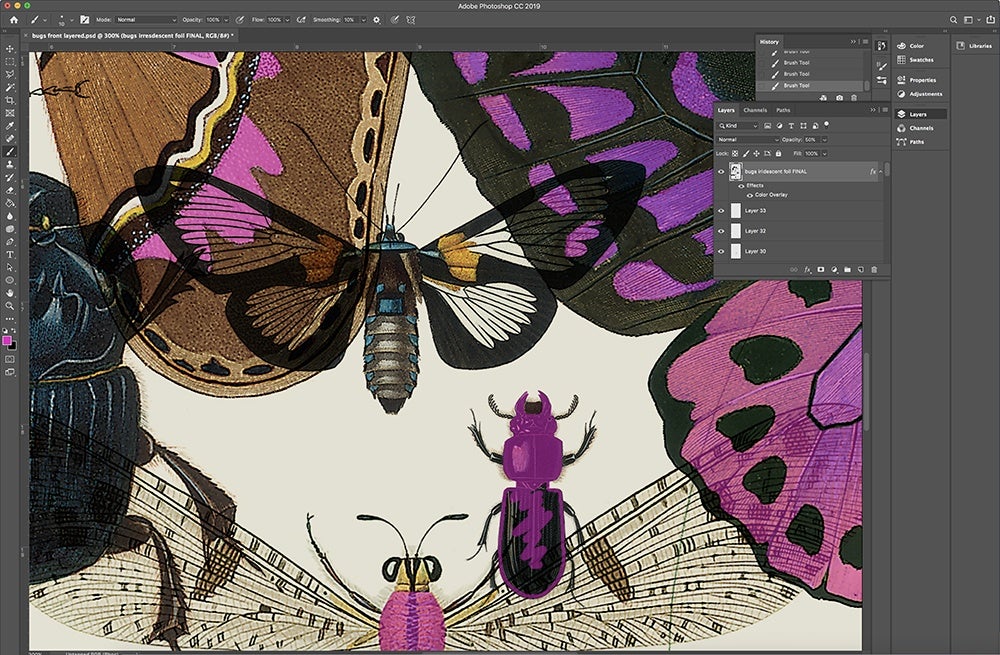 Because of the nature of the layered images on the cover, we also had to make decisions about which insects would fall to the background behind the foil, and which should be left to come to the foreground. Some areas of the blocking are relatively solid and simple, while others, such as the butterfly wings, are more detailed.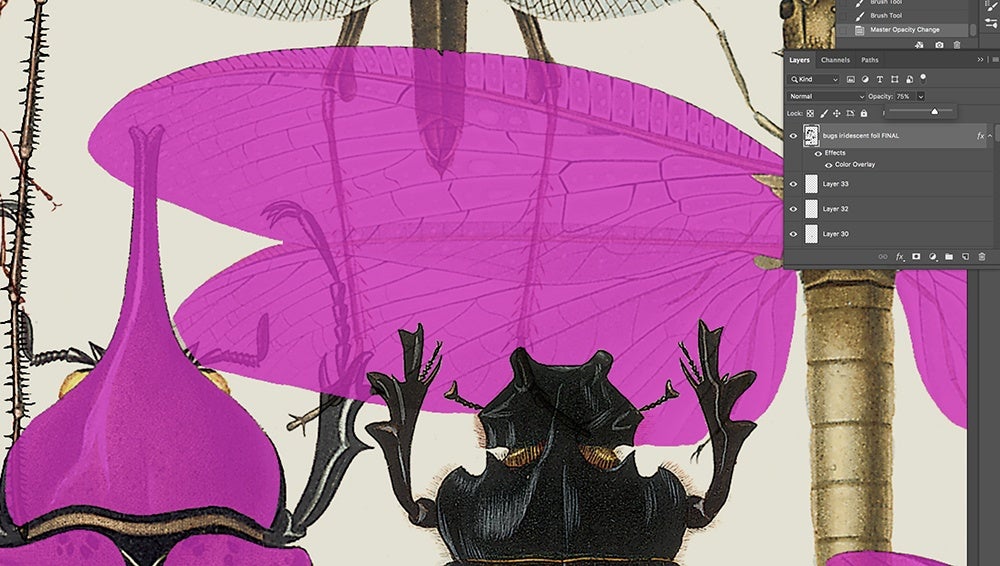 Once all the areas were filled in, the foil layer is returned to solid black and flattened in Photoshop. The same artwork is used for the back cover but flipped.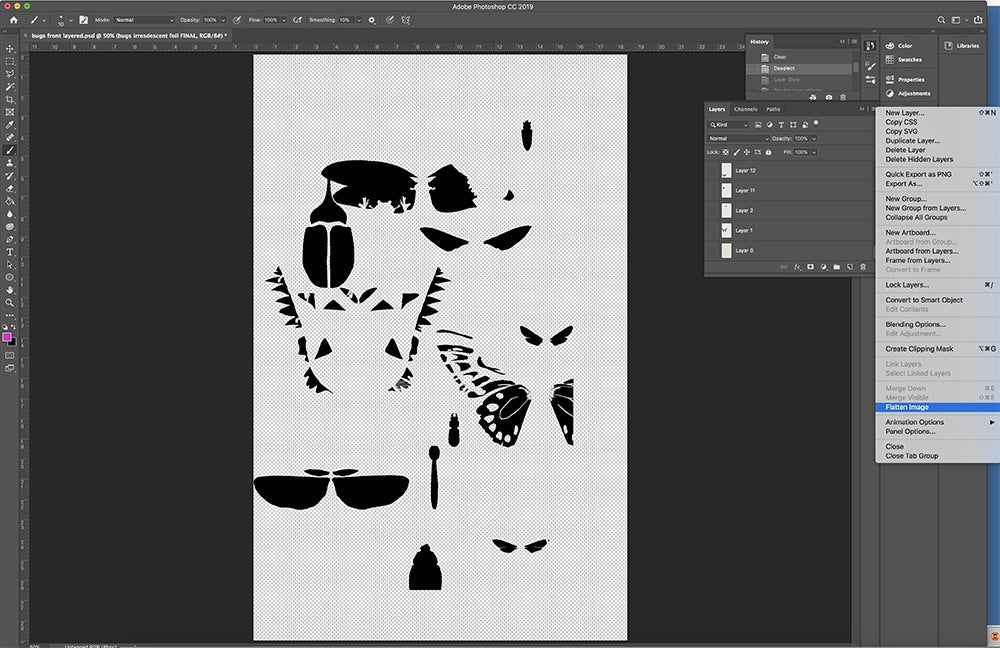 The final artwork provided to our printer is a single flat CMYK file of the printed artwork, and one black bitmap file of where the iridescent foil should be applied. The result:
a stunning and shiny book cover
!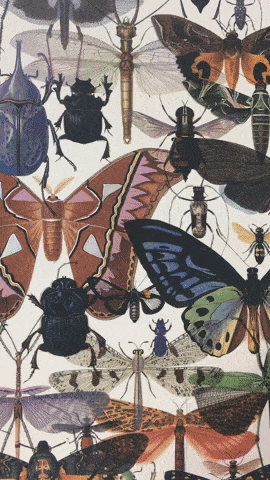 This blog is by Scarlett Mills, Production Controller at The Folio Society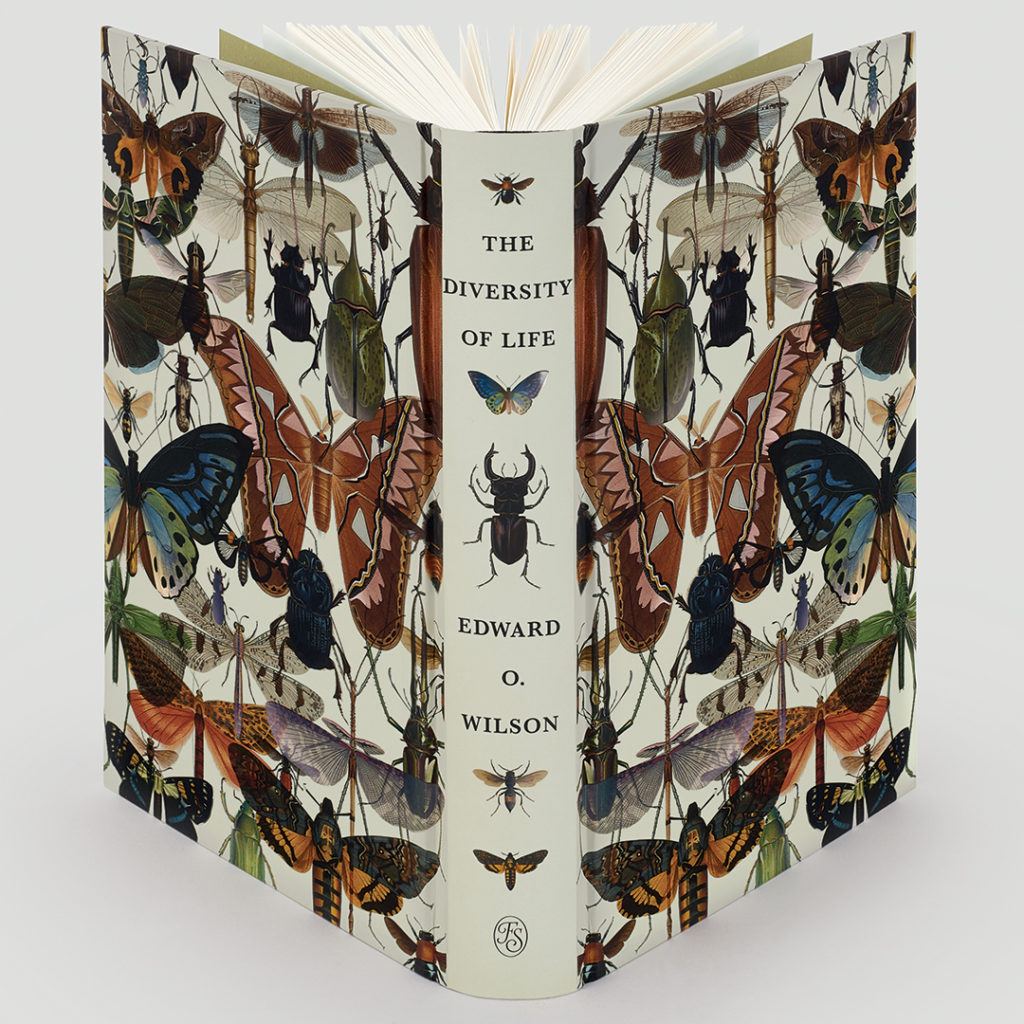 Find out more and order The Diversity of Life