John Paul Vann and America in Vietnam
Introduced by George Packer
A Bright Shining Lie is Neil Sheehan's Pulitzer Prize-winning history of the Vietnam War told through lieutenant colonel John Paul Vann, with a new introduction by George Packer for The Folio Society.
'Superb. If you ever read just one history of the Vietnam war, read and admire and celebrate this one.'


John Le Carré
In A Bright Shining Lie, Neil Sheehan peels back the mythology of the Vietnam War to expose its full horror, tragedy and waste. He centres his account on one man: US Lieutenant Colonel John Paul Vann, who tried to persuade Pentagon and public alike that the conflict was being murderously bungled by American forces and their South Vietnamese allies. Sixteen years in the writing, A Bright Shining Lie gives an unflinching account of how the war was waged: from events that have gone down in infamy, such as the Battle of Ap Bac and the Tet Offensive, to the countless, nameless atrocities against Vietnamese villagers throughout the longest war in American history. Sheehan, who died in 2021, collaborated with The Folio Society to create this two-volume edition, putting forward the award-winning war journalist George Packer to write a new introduction. A winner of the Pulitzer Prize, National Book Award and Robert F. Kennedy Book Award, this is among the few essential works on a conflict that divided America and continues to haunt its conscience.
2 volumes
Three-quarter-bound in blocked cloth, with printed and blocked cloth front boards
Set in Miller
1,040 pages in total
Frontispiece and 32 pages of colour and black & white images per volume
5 integrated maps
Slipcase printed with a design by Mark Smith
10˝ x 6¾˝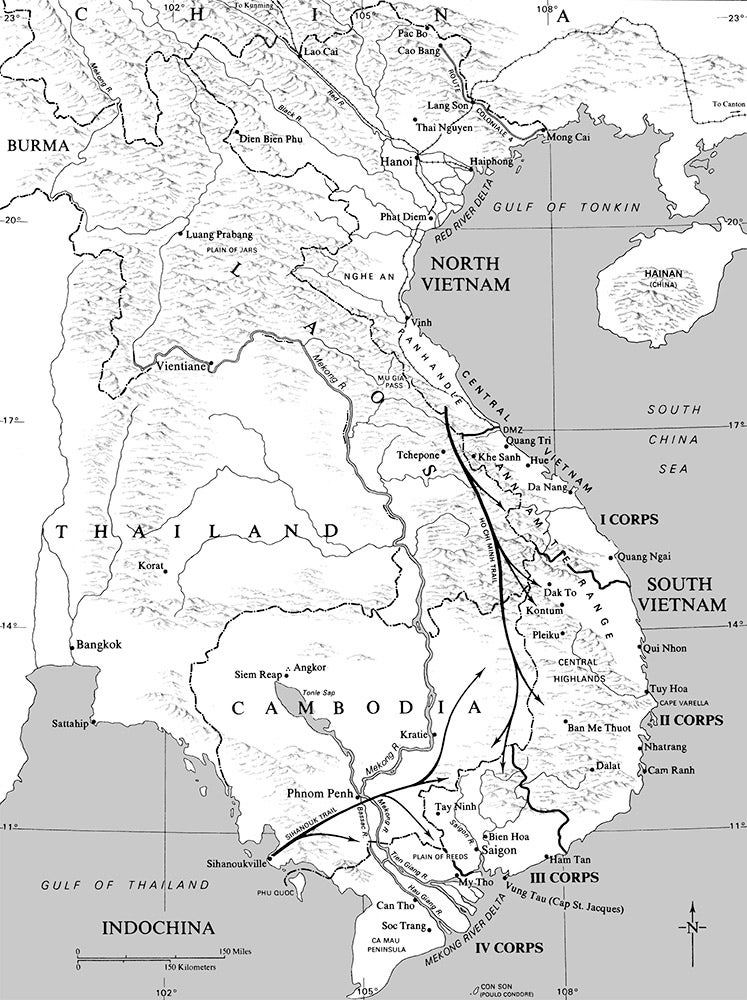 'An unforgettable narrative, a chronicle grand enough to suit the crash and clangors of whole armies. A Bright Shining Lie is a very great piece of work; its rewards are aesthetic and ... almost spiritual.'


New York Review of Books
Presented in a distinctive khaki slipcase and covers bearing battlefield photographs, this is the definitive edition of A Bright Shining Lie. It contains 54 images – all full-pages or spreads – ranging from harrowing shots of aerial bombing raids and jungle warfare to propaganda posters and Vann family photographs. They deftly complement a text that combines history, biography and reportage. Neil Sheehan freely slips between fingertip analysis of critical military strategy, eye-level accounts of battle, backroom politics in Washington and the origins of colonial conflict in South East Asia, interspersed with the personal journey of John Vann. It is an autobiographical work, too: Sheehan was on the ground in Vietnam, even coming under fire and helping to carry bodies from the battlefield, and at the New York Times he published the leaked Pentagon Papers that transformed public opinion of the war. He writes of the carnage visited upon Vietnam's civilian population with a taut, controlled anger.
'He was not supposed to accept defeat. He was a lieutenant colonel in the United States Army ... This war had become his war emotionally, and emotionally he could not understand why he was being forced to lose it.'


from A Bright Shining Lie
The book opens on John Vann's funeral, attended by America's leading political, military and media figures, where Neil Sheehan first had the idea of building a history of Vietnam around this figure who 'embodied the war's drama, its noble intentions, its illusions, folly, and waste'. He delves into Vann's squalid upbringing as the illegitimate son of a prostitute, and uncovers the shocking reason why he left the Army he loved, only to return to Vietnam as the first American civilian to hold a general's command. Above all, he relates how Vann's unyielding belief in US military superiority increasingly warped his judgment – right up to his sudden death in a helicopter crash, still 'believing he had won his war'.