Illustrated by Fay Dalton
Thunderball, the latest volume in the Folio Bond Collection, features a new delectable series of images by Fay Dalton, and introduces one of Ian Fleming's greatest villains – the nefarious Blofeld.
Fay Dalton continues her celebrated work on Folio's collectable Bond series, bringing fans of the agent more of her glamorous, sexy and dangerous interpretation of Fleming's iconic creation. In this latest set of illustrations, Dalton glories in the darker side of the adventure, depicting Blofeld's grisly execution of an underling, and the brutish Emilio Largo, doused in hellish light and ready to extract the information he needs from his prone victim, by whatever means necessary. Balancing these sinister visions are glittering images of the casino, the cool spectacle of a plane sinking beneath the waves, and the sunlit tropical fantasy of Bond carrying a bikini-clad girl from the ocean.
The pictorial slipcase – such a feature of this lavish series – shows Bond exploring a seabed fraught with hazards, in one of the book's most memorable scenes. A stylish cloth binding, inspired by Bond's impeccable suits, rounds off this exquisite edition.
Production details
Bound in blocked cloth
Set in Miller
Text with Folio Bold Condensed as display
272 pages
Frontispiece and 6 colour illustrations
Pictorial slipcase
9˝ x 6¼˝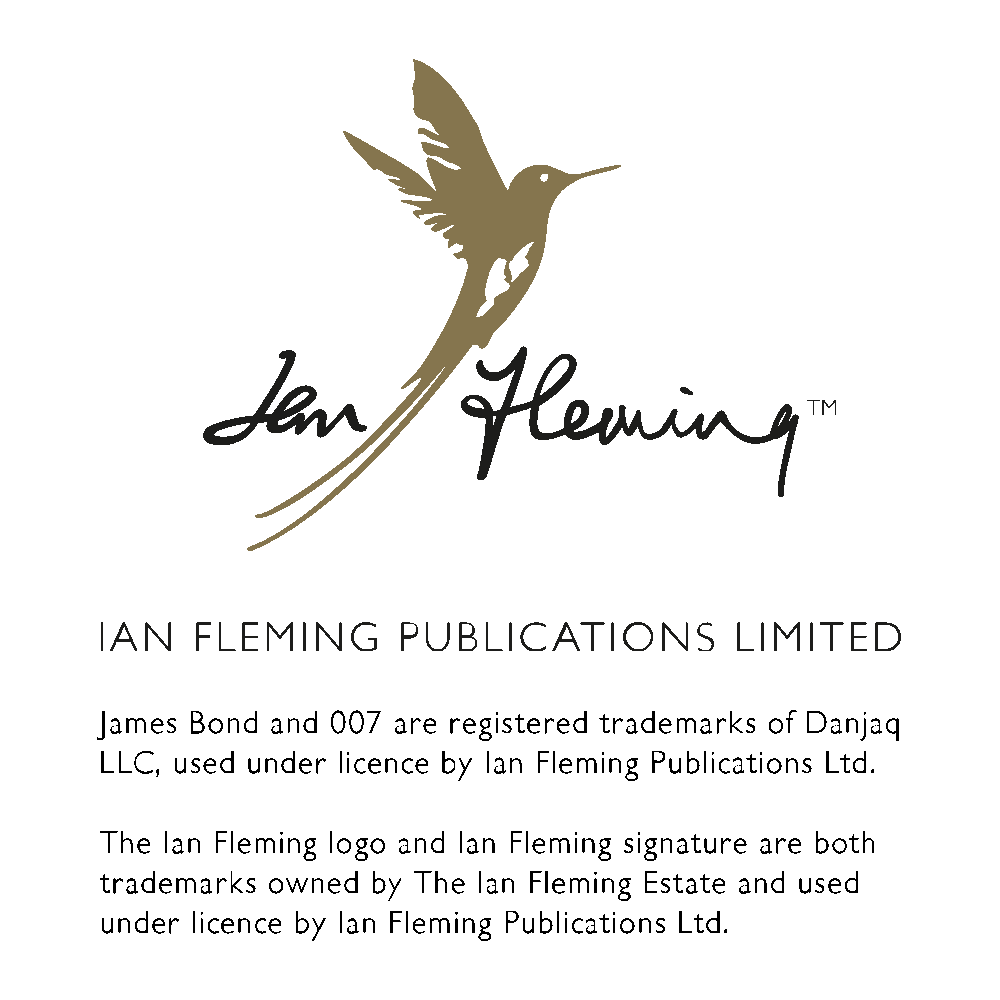 A new threat arises
MI6 is on full alert. An organisation calling itself SPECTRE has stolen two atomic bombs and is threatening to destroy an unspecified city unless the government pays their ransom of £100 million in gold bullion. Bond is dispatched to the Bahamas on a hunch that initially looks like a frustrating dead end. The beautiful surroundings and the equally alluring Dominetta 'Domino' Vitali offer some pleasing distractions, but it soon becomes apparent that something merciless lurks amongst the sharks in the crystal blue waters of Nassau. With time running out, Bond must use every skill at his disposal to foil the plans of this new diabolical enemy – one Ernst Stavro Blofeld.
'A thriller, a chiller, and a pleasure to read'
'Her name was Dominetta Vitali ... This was an independent, a girl of authority and character. She might like the rich, gay life, but so far as Bond was concerned, that was the right kind of girl.'
Thunderball is the Bond that has everything: exotic locations, supervillains, thrills and double-crosses – and Bond at his sharpest and most capable. It also features one of Fleming's most compelling and sympathetic female characters in Domino. A fierce and beautiful woman with a fondness for the good life, she's involved with one of Blofeld's henchmen, but when fate throws her into Bond's arms she proves herself to be a dangerous woman to cross.
The book is peppered with memorable, cinematic sequences. Bond exploring a submerged plane, menaced by unexpected corpses and octopuses, will stay in the mind long after reading; and an extraordinarily tense, claustrophobic underwater battle provides the heart-stopping finale – all while the threat of nuclear annihilation hangs over our hero. Bond himself continues to grow in complexity with each novel, and in Thunderball we see him examining his own choices and mortality, as well as sharing a fair amount of humour with his CIA counterpart and returning character, Felix Leiter.
A master of detail
'A sensational imagination, informed by style, zest and above all knowledge'

Sunday Times
As in previous novels, Fleming used much of his own background and experience as inspiration for the small details as well as larger plot points. Bond's medical record, which earns him a stay in a health spa at the beginning of the book – noting as it does that he smokes 60 cigarettes and ingests at least half a bottle of spirits daily – was roughly based on Fleming's own. Bond's night-time underwater investigation of the Disco Volante was drawn from the ill-fated reconnaissance mission of MI6 agent Lionel 'Buster' Crabb, who vanished while investigating the Ordzhonikidze, a Soviet cruiser moored at Portsmouth Harbour in 1956.
'If you wish to steal atom bombs, this is how you should do it! Fleming's mastery of detail enables the reader to suspend disbelief'

Sunday Telegraph
About Ian Fleming
Ian Lancaster Fleming was born in London in 1908. He was educated at Eton College and abroad in Germany and Austria. After working as a stockbroker he became the assistant to the Director of Naval Intelligence in the Admiralty during the Second World War. In 1952 he wrote Casino Royale, the first of 14 James Bond titles, of which 30 million copies were sold during his lifetime. He was married to Ann Rothermere and together they had one son, Caspar. Fleming died in 1964.