This Folio Life: The Folio Society's Reading Room Garden
Reading and nature are tried-and-tested tonics for the hustle and bustle of modern life and something truly magical takes place when they collide. That's why we are thrilled to sponsor The Folio Society's Reading Room Garden at this year's Chelsea Flower Show. We're even more excited to share that The Folio Society's Reading Room Garden was awarded a Silver-Gilt medal by the 2023 judges.
In this blog, garden designer Katherine Holland walks us through the garden, which has been designed as a dedicated outdoor reading space.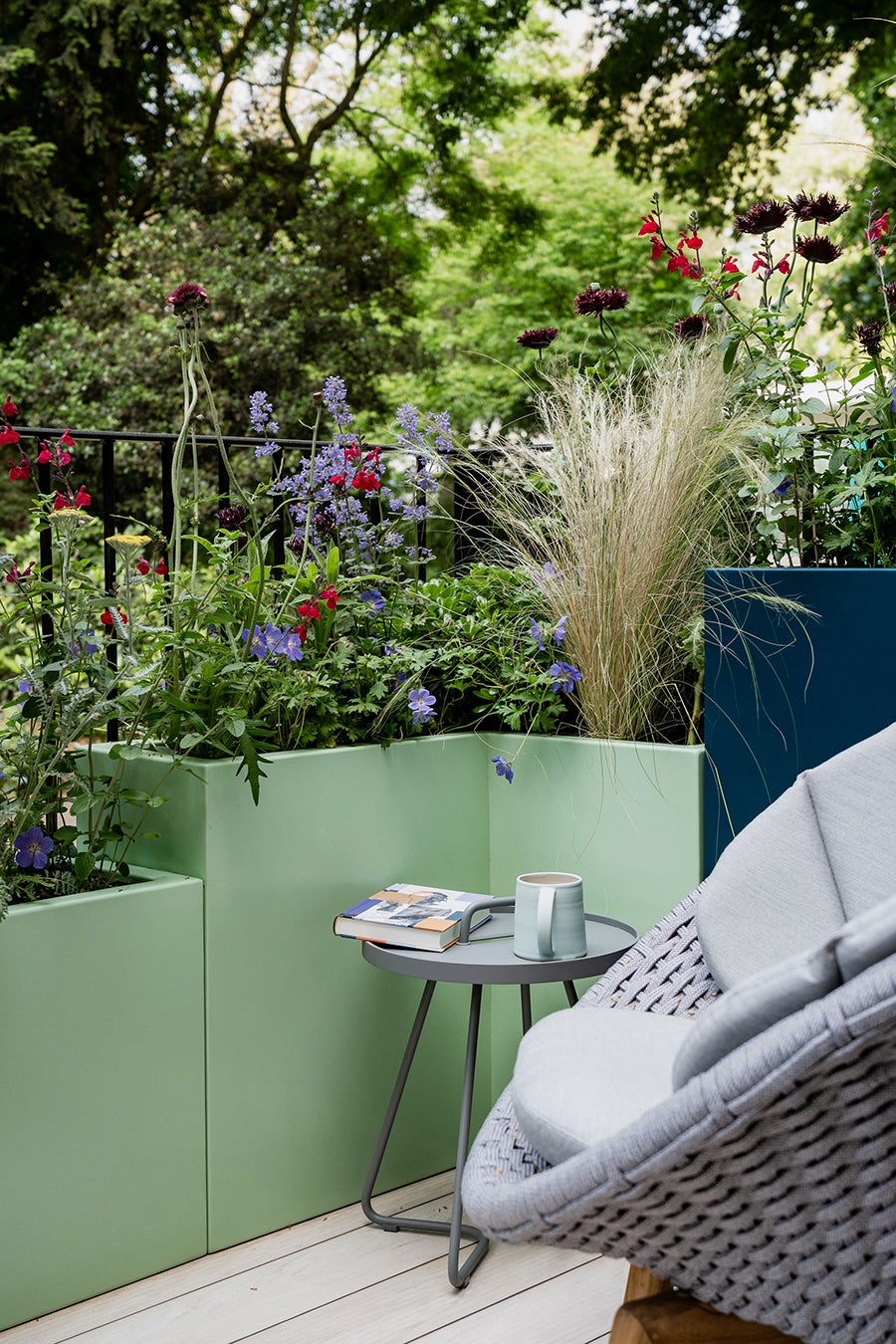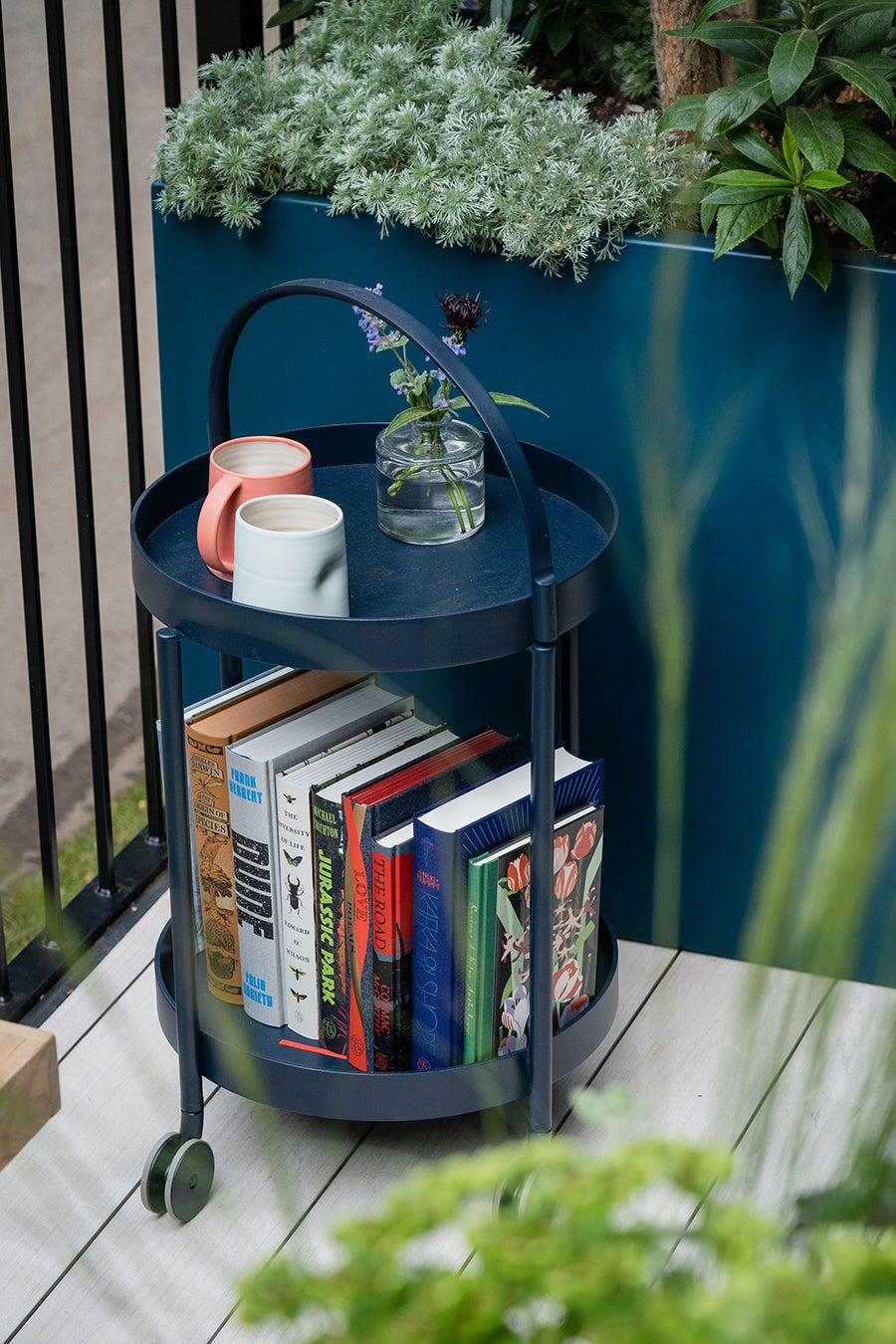 I'm thrilled, as a relatively new designer, to have the opportunity to exhibit at RHS Chelsea Flower Show. The design behind the balcony garden is close to my heart. Having lived in a very unglamorous flat with no outside space for several years I would have found even just a tiny space outside to sit and read so beneficial to my well-being.
The garden is inspired by my love for reading whilst sitting snuggled in nature, and it aims to embrace the transformative power of books.
Encouraging a sense of calm away from our busy and tech-filled world, this space celebrates the importance of reading – for fun and to sustain mental well-being. It also showcases what can be achieved in a relatively small space.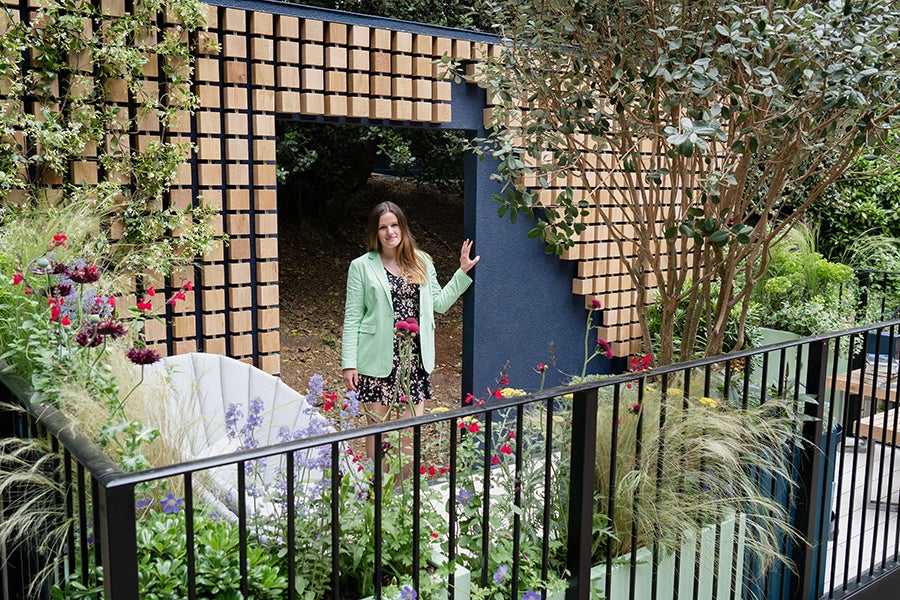 Enter The Folio Society's Reading Room Garden
The garden has been designed to be the perfect space for reading. There are comfortable seats and foliage of different heights to make part of the balcony feel introspective.
I've also included a water bubbler to create white noise and help drown out city noises, as well as a more open area with wider views, where you can have friends over and maybe host a mini book club.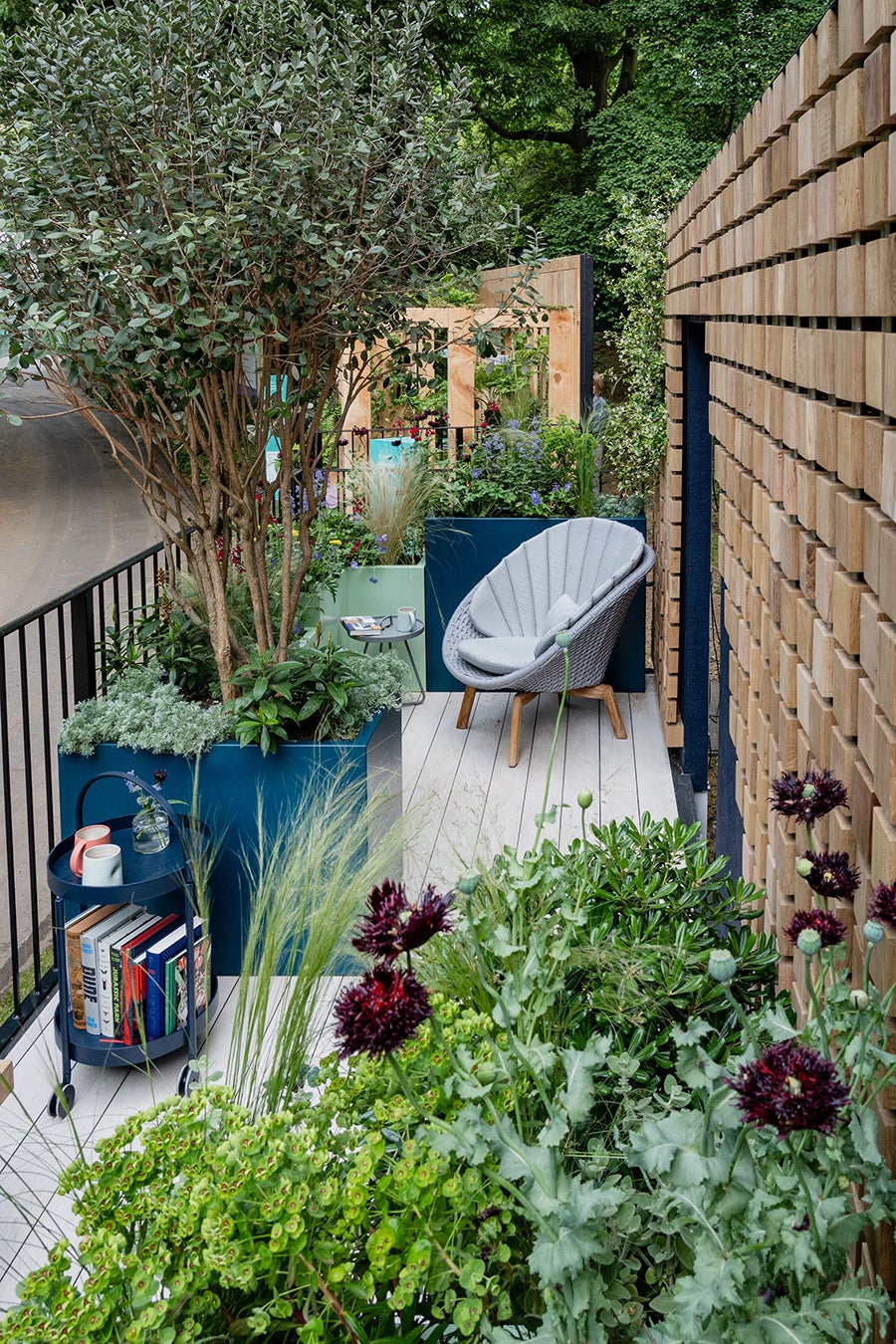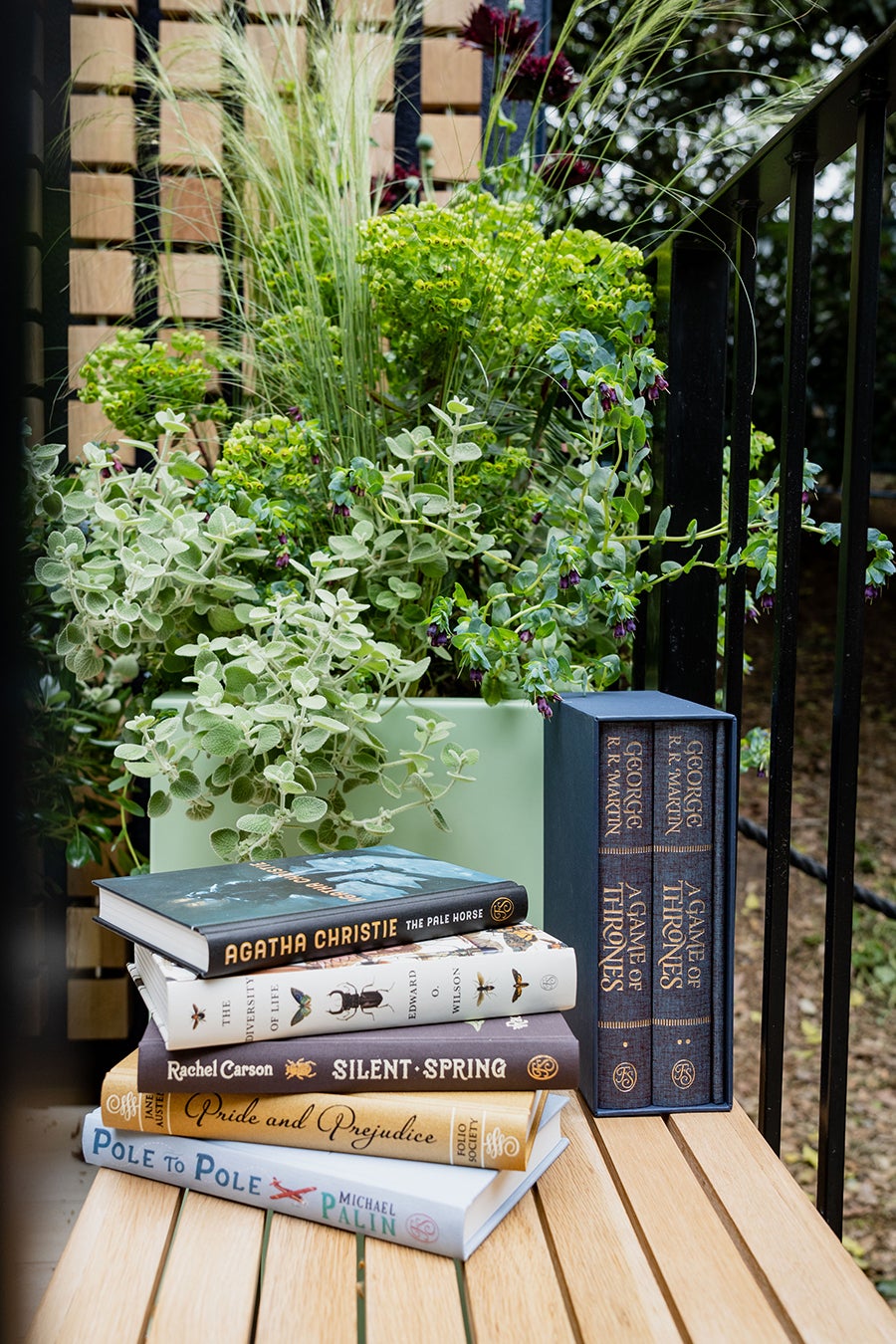 The rear wall is made from reclaimed oak cobbles, and oak provides a fascinating link to early book-making. The galls found on oak trees were used to make ink for over 1,400 years in Europe. Galls grow when a gall wasp lays an egg into a puncture on the underside of an oak leaf. As the larva develops, the tree secretes tannic and gallic acids, creating a round formation known as a gall nut or oak apple. These are harvested and dried, and water added to make liquid ink.
Visting Chelsea Flower Show?
Make sure to pay The Folio Society's Reading Room Garden a visit!
'World poet laureate' Imtiaz Dharker read extracts from the Folio edition of Love Poems on Monday 22 May. Imtiaz is a poet and filmmaker who won the Queen's Gold Medal for Poetry in 2014 and was one of King Charles's first guests at the traditional pre-Easter party at Windsor Castle. Love Poems is an eclectic collection of love poetry selected by Imtiaz and contains poems from writers such as William Shakespeare and Carol Ann Duffy. A garden seems a fitting place for these poems to be read aloud – many love stories unfold in gardens.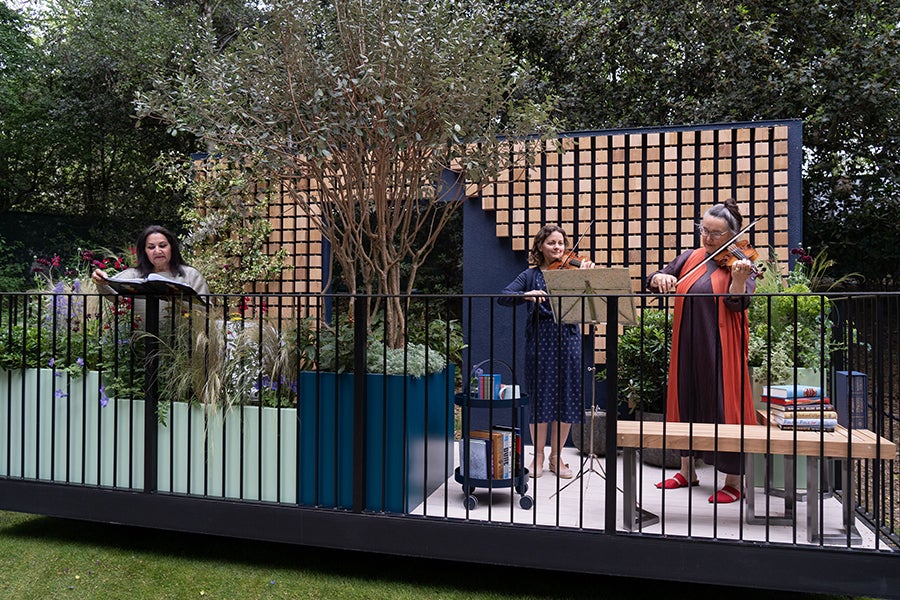 On Monday, the garden hosted two violinists playing music inspired by novels including Telemann's Intrada-Suite for 2 Violins 'Gulliver's Travels'. On Tuesday, one of The Folio Society's illustrators, Sarah Dyer, will be sketching in the garden, which we think will be a real treat for visitors to pause and watch.