This Folio Life: Creating beautiful books in lockdown
From selecting the binding materials and foils, to signing off artwork, photographs and illustrations, Folio books are the result of many months of hands-on collaboration. So, what happens when the world goes into lockdown in the middle of designing a new collection?
Books that engage the senses 
There's nothing quite like the smell of a new book - and Folio editions engage even more of the senses. The book covers and slipcases are often crafted from tactile materials, while the illustrations ensure that every edition offers a rich visual experience. The design decisions for our books involve a number of people and, crucially, stacks of catalogues filled with samples of various paper and cloth, foil sheets for the shinier elements and pantone colour books. [caption id="attachment_8521" align="aligncenter" width="750"]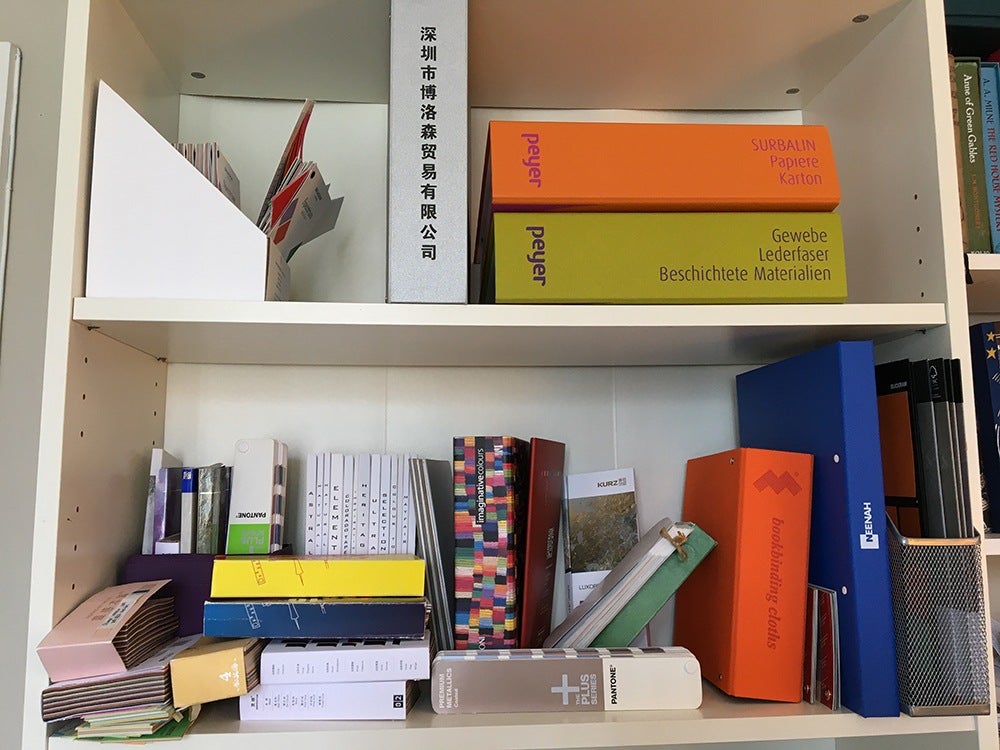 Catalogues full of different paper, cloth and material samples for book design and production
[/caption] In the office, Production Director Kate meets with Art Directors Sheri and Raquel to decide together on the colours, materials and special features for each edition. Production Manager Julie and Senior Production Controller Scarlett are also involved in decisions for the books they're responsible for and, as no two Folio editions are the same – unless part of a series – there are limitless combinations of materials and colours.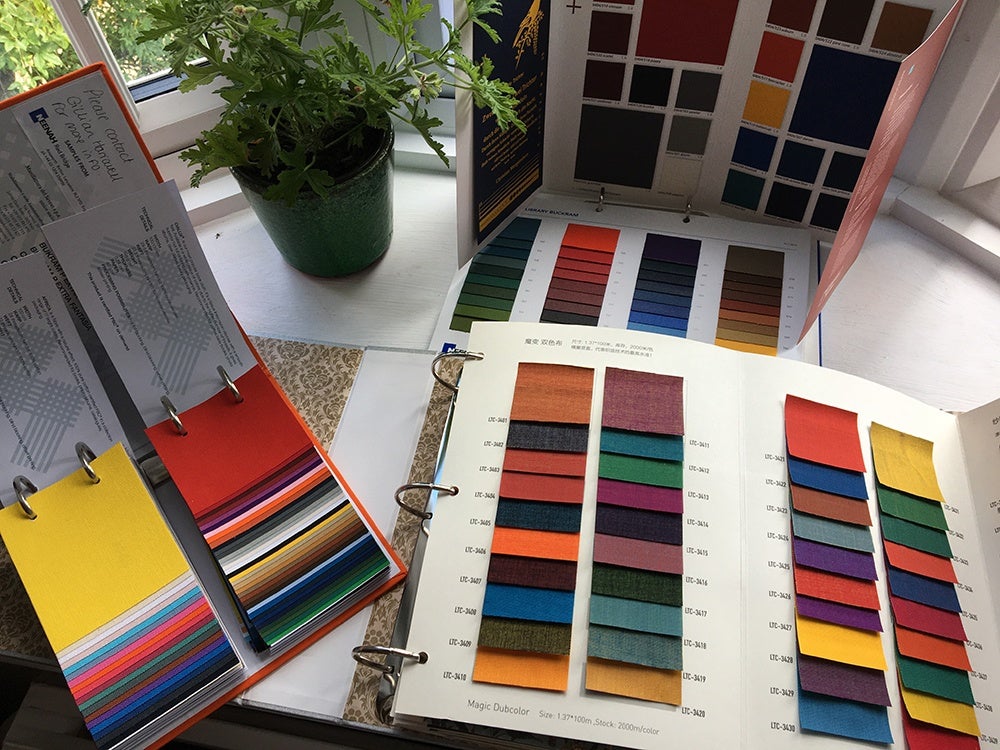 [caption id="attachment_8528" align="aligncenter" width="500"]
Examples of headbands and ribbon marker materials
[/caption]
Quality control under quarantine
When lockdown was announced, the sample books were sent to Kate's house and the production meetings went online. However, although the transition to remote working was smooth, it's impossible to feel cloth samples and see intricate details over a Zoom chat. And as for selecting a nuanced shade of metallic foil against the glare of a laptop screen – forget it!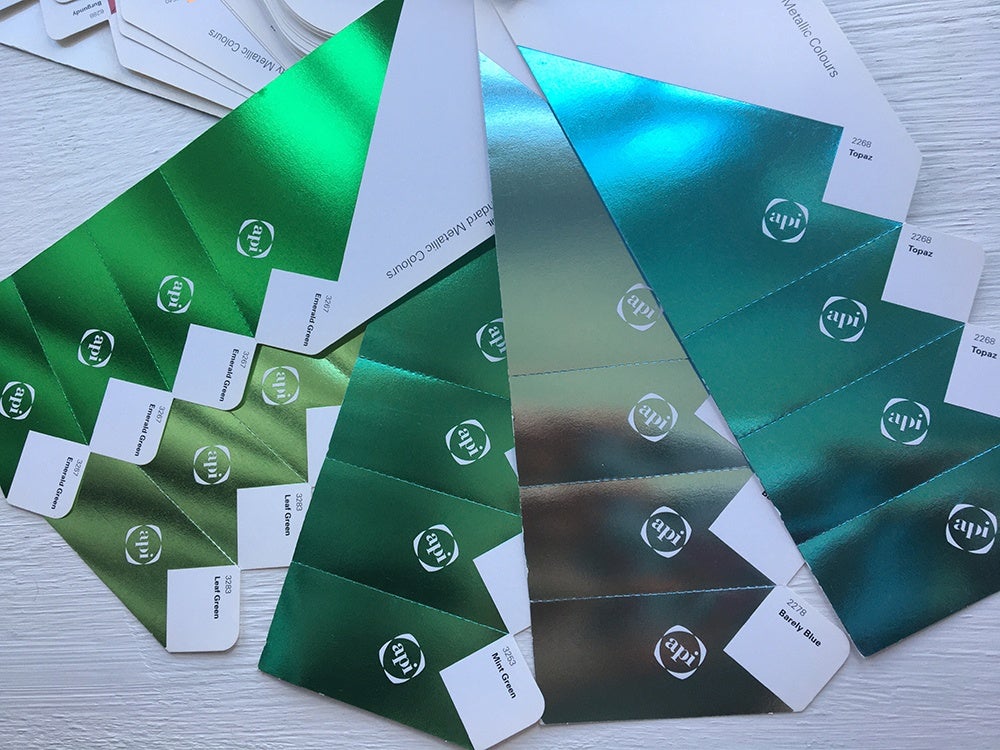 As such the team has had to rely on their experience and expertise, as well as a vast collective knowledge of cloths and papers that they have worked with previously. So while Kate leafed through sample brochures and described the cloth or textured paper, sending photos of cloth and paper swatches to the Art Directors, everyone would wait – with more than a little trepidation – for the dummy books (example copies that are blank inside) to arrive from our suppliers.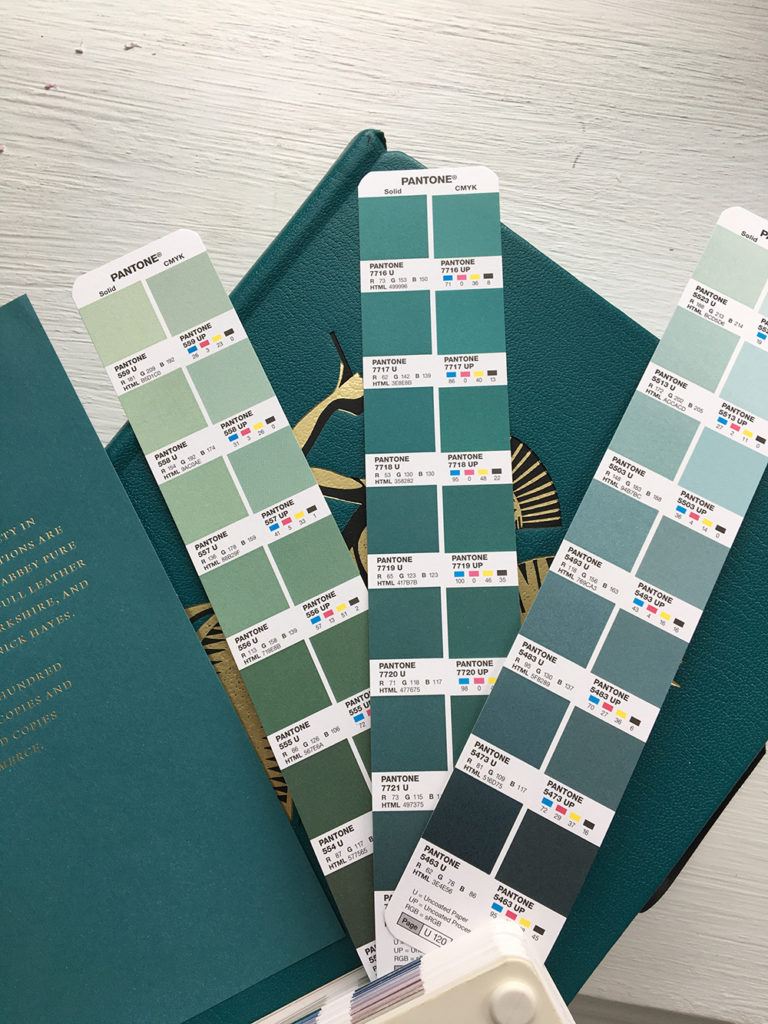 These were sent to Kate and, once again, the team had to approve every element via emailed photos and video call, with Kate physically checking the bindings and paper against her sample swatches to ensure they were as ordered, before the books were sent to be photographed.
Working with overseas suppliers
We work with printers and manufacturers around the world and, while we were discovering the challenges of publishing during lockdown, our suppliers were trying to keep the printing presses running under equally trying circumstances while ensuring staff could continue to work safely. Incredibly, our printers around the world remained operational and every edition in our Summer Collection was delivered on time and to our usual exacting standards. While we now knew that we could work efficiently away from the office, our books rely on so many external factors on their road to publication that it was never going to be easy to fulfil the schedule. However, although it has been a steep learning curve to say the least, it has also made us aware of the incredible resilience of our own team, and all the external companies and individuals we work with.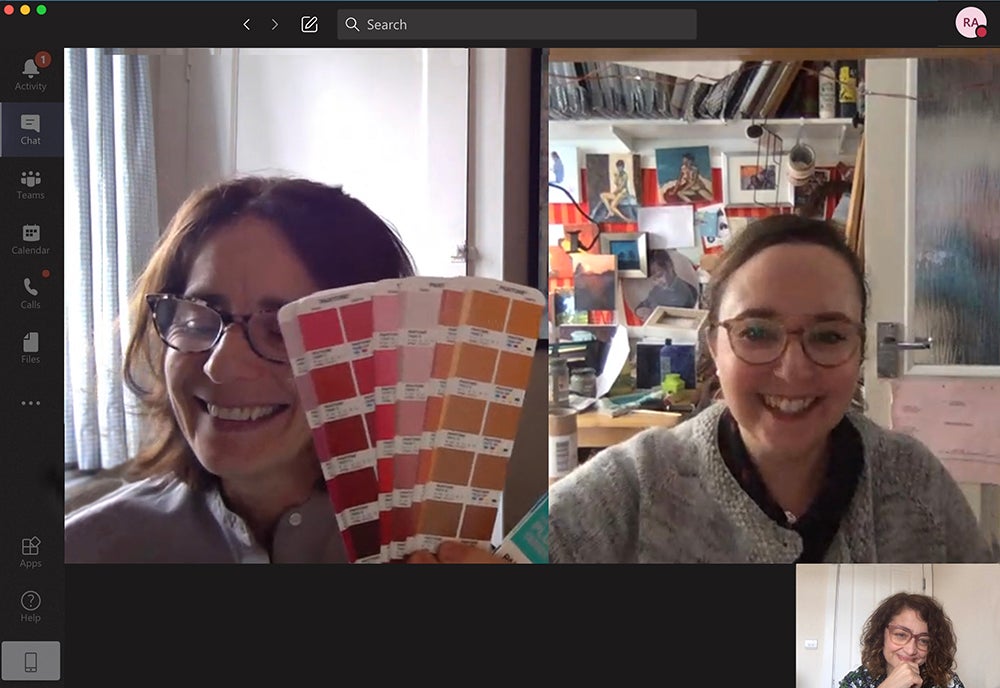 From paper manufacturers and printing presses working safely through quarantine, to artists and photographers creating beautiful work in makeshift studios, everyone has made a monumental effort to publish our books on time and to exceptional quality.