Illustrated by June Carey
Foreword by Diana Gabaldon
Limited to 750 hand-numbered copies
Over Half Sold
A new leather-bound limited edition published to celebrate the 250th anniversary of the author's birth. Each copy is numbered by hand and signed by both introducer and illustrator. 
Let the sound of the words lead you into the book, and into an adventure that's simultaneously vividly historical and romantically timeless.

Diana Gabaldon from her Foreword
Published to mark the 250th anniversary of Scott's birth, this stunning volume brings together his definitive text, an exclusive new foreword by celebrated historical novelist Diana Gabaldon, and arresting illustrations by renowned Scottish artist June Carey. Leather-bound, hand-numbered and signed by both introducer and illustrator, this is the ultimate commemorative edition of the classic historical novel.
Limited to 750 numbered copies signed by Diana Gabaldon and June Carey
Fully bound in goatskin leather blocked in blue and gold foils
Limitation tip printed letterpress on Fedrigoni Marina paper
520 text pages set in Fournier with Arno Pro Display drop capitals printed on Munken Pure paper
Frontispiece and 9 full-colour illustrations, including one double-page spread
Illustrations printed on Natural Evolution Ivory paper
Gilded page tops
Petrol Surbalin endpapers and blue ribbon marker
Book size 11" x 7¼" 
Hand-made slipcase covered in blue cloth inset with an illustration label in a border  blocked in gold foil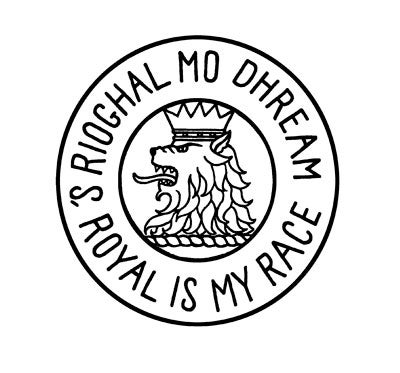 When I think of that novel ... I am impatient with all others

Robert Louis Stevenson
A fascinating blend of fact and fiction, Rob Roy is one of the finest historical novels – a genre which Scott is widely credited with inventing. Set on the eve of the 1715 Jacobite uprising, a time of religious and political turmoil, the unlikely alliance between a young Englishman and the rebel-outlaw Robert MacGregor, known to the world as Rob Roy, plays out against the dramatic Scottish landscape. 
Scott's hugely influential historical novels dominated 19th-century literature. Towards the end of his life, he revised them for the 'Magnum Opus' edition, published from 1829–33, in which he supplemented Rob Roy with annotations and a detailed historical introduction. The limited edition follows this definitive text, and also includes a comprehensive glossary of Scottish dialect, first published in 1893 and newly updated by Folio.
A good novelist is always an outlaw ...

Diana Gabaldon
The author of the hugely successful Outlander series is perfectly placed to unravel Scott's masterful interweaving of the many different elements that make Rob Roy such riveting reading. In her delightful foreword, Diana Gabaldon describes the appeal of Highlanders to novelists and reveals the methods Scott employed in writing Rob Roy.
You have to make visible the things that are invisible … 

June Carey
Celebrated Scottish artist June Carey is the perfect illustrator for Rob Roy. Like Scott she combines the real with the imagined, incorporating both the device of Clan MacGregor and the year of the rebel's birth into her powerful binding design. Her striking figures, drawn in vibrant pastels on a monumental scale, bring the characters vividly to life. Packed with the motifs that recur throughout Carey's work – the moon, fish, bare trees and the symbolic language conveying the thoughts of her subjects – these enigmatic images, all meticulously researched, perfectly capture the drama of Scott's tale.
The decorative scheme is completed with an atmospheric moonlit view of Rob Roy's home, glimpsed between mountains at the end of Loch Lomond, that graces the slipcase.
The dread of the wealthy, but the friend of the poor …

From Rob Roy
The real Rob Roy, (or 'Red Rob'), was a cattle trader before being forced into a life of banditry after an associate embezzled the money loaned to him by a nobleman. Despite operating a protection racket and earning a reputation for plundering the bodies on both sides after battles, Rob Roy became a legend in his own lifetime and a folk-hero after his death, dubbed the 'Robin Hood of Scotland'.
Scott claimed the outlaw as a distant relative and had a collection of Rob Roy 'relics' including his sporran, dirk and long-barrelled gun, displayed prominently in the armoury at Abbotsford.
14 August 1771–21 September 1832
Scott was a born storyteller: we can give him no higher praise

Henry James
Born in Edinburgh, Scott practised as a lawyer and published epic narrative verses to great acclaim. He began writing novels to escape dire financial straits – the result of unfortunate business alliances and, later, the prodigious cost of his baronial seat Abbotsford, which is now a major literary museum. His introduction of fictional characters into carefully researched settings from the past founded an entirely new genre: the historical novel. A brilliant storyteller and master of dialogue, his novels revived interest in Scotland's past and promoted its stunning landscape. A fervent campaigner for the retention of Scottish banknotes, Scott's influence is still felt today.
Former professor at Arizona State University, American writer Diana Gabaldon is author of the award-winning Outlander series – stories of adventure, romance and time travel partly set in the Highlands of 18th-century Scotland. The television adaptation of her novels has further heightened her international acclaim.
Award-winning Scottish artist and print-maker June Carey has created huge pastel drawings, in her contemporary figurative style, for this new limited edition. Her work, in which the thoughts and feelings of the subjects are conveyed in symbolic language, has been exhibited in solo and group exhibitions worldwide.