This Folio Life: How we crafted Utamaro's blind blocking
One of the many challenges the Production team faced when undertaking to reproduce
Kitagawa Utamaro's Studies from Nature
was how to recreate in our facsimile the texture of the relief printing, which was the method used by Utamaro to enhance the shells, insects, birds, flowers and landscapes. One of our team, Allie Oldfield, spent many hours using her creative skills to bring the astonishing level of detail of the relief printing to life. Below she describes how she did so.
Kate Grimwade, Production Director
Kitagawa Utamaro's
Studies from Nature
are full of beautiful intricate wood block prints featuring a great range of flora and fauna, all of which we wanted to reproduce to the highest quality. One of the features that Utamaro included in these prints was relief printing, where certain elements were embossed to give texture and a tactile quality to the works. We loved how this gave the prints a sense of life and movement and knew it was a feature we had to include in our limited edition facsimile. I was tasked with trying to make this relief printing possible through the process of blind blocking. This is where the final artwork design is etched onto a metal plate and hot pressed onto the material without colour, leaving just an impression. A lot of the original embossing was particularly fine, heavily detailed and hard to see, so we were aware that it might be a struggle to capture every element using a different process from Utamaro, but we knew we had to try. I began the process by taking digital files of the images we wanted to block, grey-scaling and inverting them whilst raising the contrast so I could see where I needed to place my lines. In this image you can see the feathers of the heron are shown in black, and this is what I needed to replicate.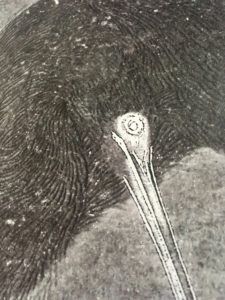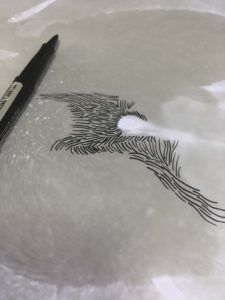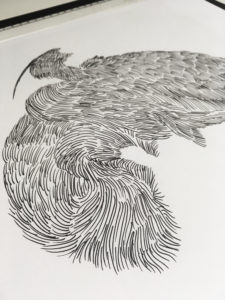 I then saved them as a bitmap file and using InDesign I layered and adjusted them over the rest of the image to make sure it registered correctly. This involved a lot of shrinking and enlarging to ensure the embossing aligned. When I was happy with it, I exported the file as a PDF for reproduction to use to turn it into brass dies.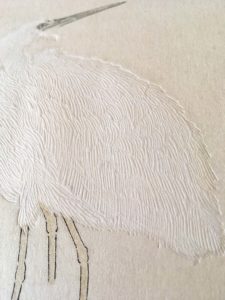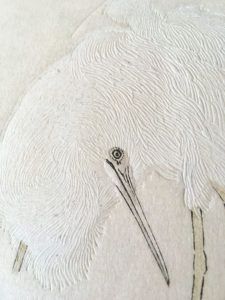 Below you can see the finished result of one of the images I blocked compared with the drawing. As you can see there are many elements in this particular piece that meant I had to get the registration spot on, or else some elements would be blocked by mistake, but happily it all worked out!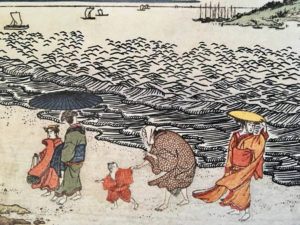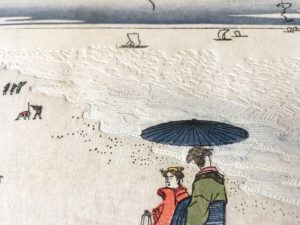 This process was experimental and involved a range of hand illustration and digital design knowledge to make it all possible, but we are all very proud of the finished result and believe it really celebrates Utamaro's vision and level of detail in his original works.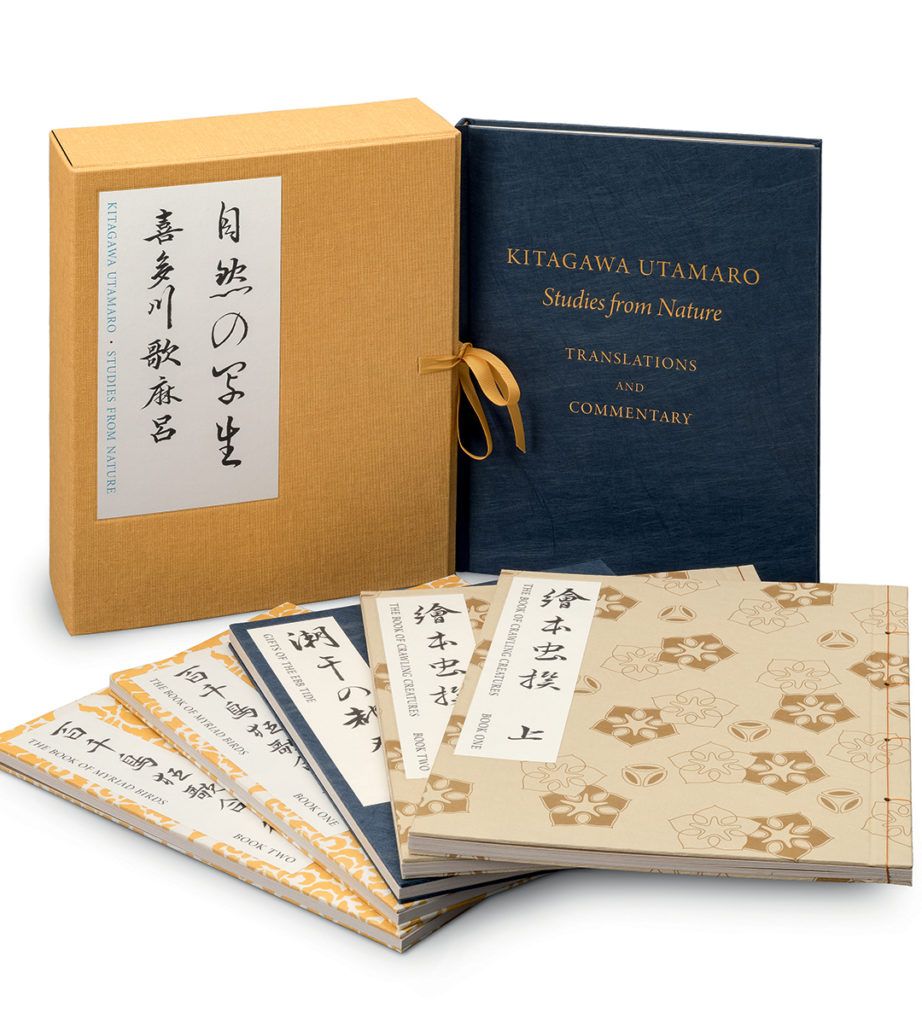 Find out more and order Studies from Nature