Illustrated by
Anna and Elena Balbusso
This large-format gift edition of one of Shakespeare's best-loved romantic comedies features an exquisite new frontispiece by the Balbusso twins.
Twelfth Night, or What You Will is a comic masterpiece. Shakespeare's most popular comedy is presented in a lavish edition illustrated by the Balbusso twins. Exquisitely bound and sensitively typeset, this edition is a celebration of a timeless work.
In Tudor times, twelfth night was the feast of 'misrule' marking the end of Christmas festivities, where the natural order was often turned topsy-turvy. Shakespeare's plot includes a servant seeking to marry his mistress, women dressed as men and attendant confusions and mistakes – all favourite examples which hark back to the Roman feast of Saturnalia. Shakespeare may well have written the play for a court entertainment performed in 1601 (finding his Duke's name from the Duke Orsini who had visited court that year). Many commentators believe that his portrait of the killjoy Malvolio was intended to poke fun at the Puritans who disapproved of twelfth night festivities – and indeed of the theatre itself.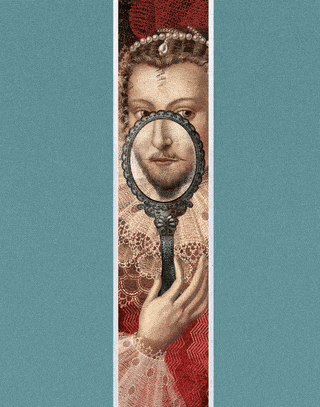 From the witty banter of Sir Toby and Maria, the wry commentary of Feste and the foolishness of Sir Andrew, to the emotionally charged moment of the discovery of the twins, this is a play whose range and humour have delighted audiences for centuries, and which remains irresistibly fresh today.
Production Details
Bound in blocked buckram with a printed paper label
Set in Baskerville with Caslon display
92 pages
Colour frontispiece
Printed slipcase
13½˝ x 9¼˝
About Anna and Elena Balbusso
Back
to top
Show
More