This Folio Life: Looking to the past for Planet of the Apes
Our edition of
Pierre Boulle's Planet of the Apes
features stunning artwork from artist David de las Heras. But how to illustrate a sci-fi masterpiece that has already spawned a global media franchise, including an Oscar-winning film, sequels, TV series and comics? In this blog, David explains how and why he turned to the past for inspiration.
Raquel Leis Allion, Art Director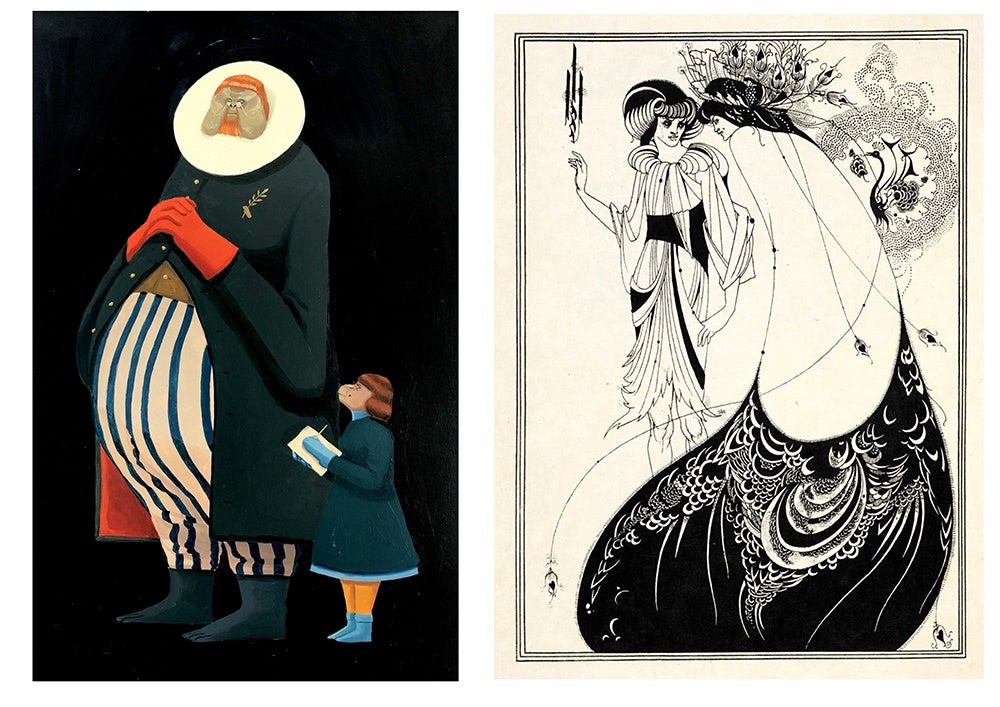 'When The Folio Society asked me to illustrate their new edition of
Planet of the Apes
, my first thought was: there's a novel of
Planet of the Apes
? I didn't realize that the Oscar-winning film from 1968 was based on a novel written by Pierre Boulle some years before. No-one around me knew this either. So I read the book and I discovered that, although there have been many film adaptations and creative visions around the idea of
Planet Of The Apes
, I had the chance to make something new and different, far from the look of the movies.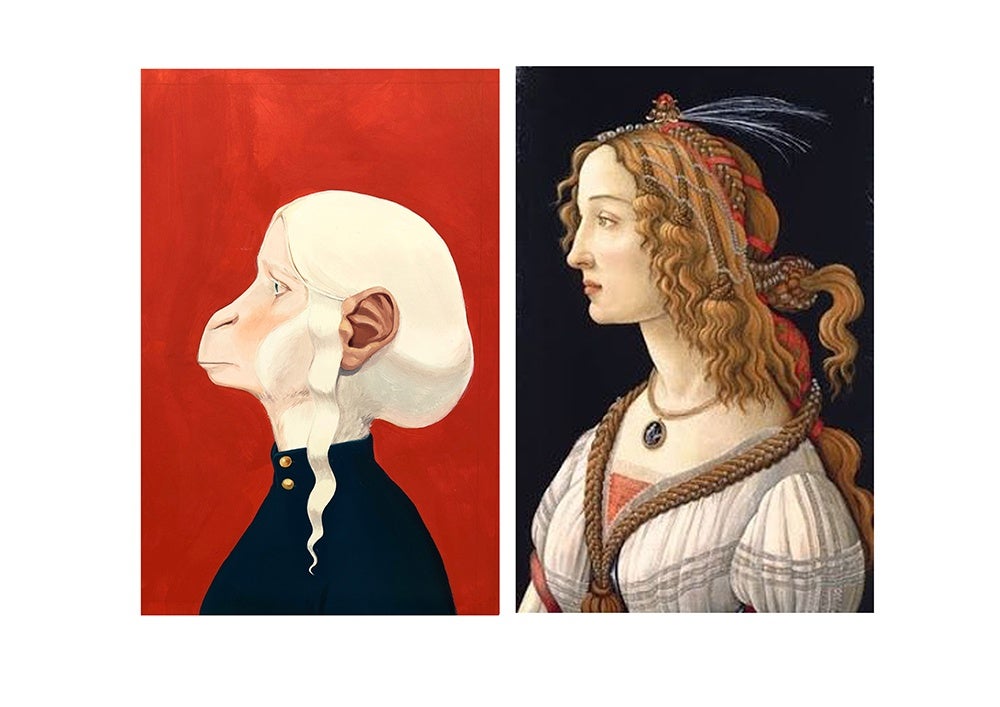 'After reading the book through twice, I decided to bring the images to a setting closer to our present day – this way, I could help people to discover the novel anew. For me, the story discusses a lot of problems that are relevant to our own time and because of this I wanted to give the apes and their civilization a feeling of an almost imperial atmosphere, similar to depictions of the Third Reich, the colonial British Empire or the Spanish Inquisition.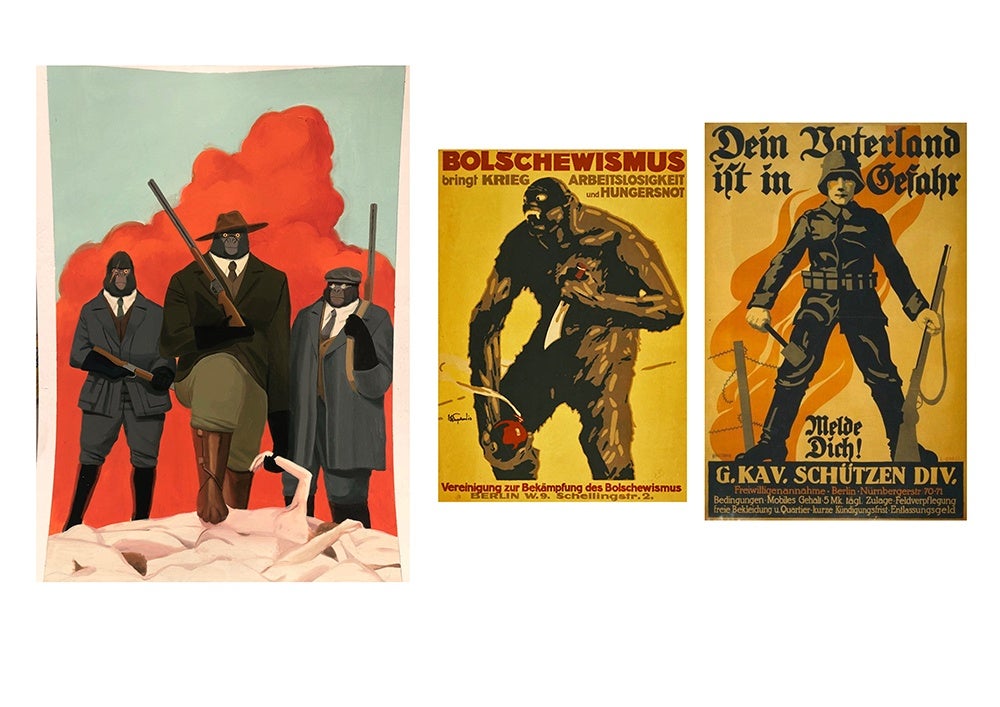 'These historical periods all have a great deal of visual style, from architecture to fashion, so I took a lot of inspiration from them to illustrate the book. I was also inspired by the work of different artists I admire, such as Edward Hopper, Aubrey Beardsley and Botticelli. 'I hope you enjoy these illustrations, they were made with all of my love and dedication.'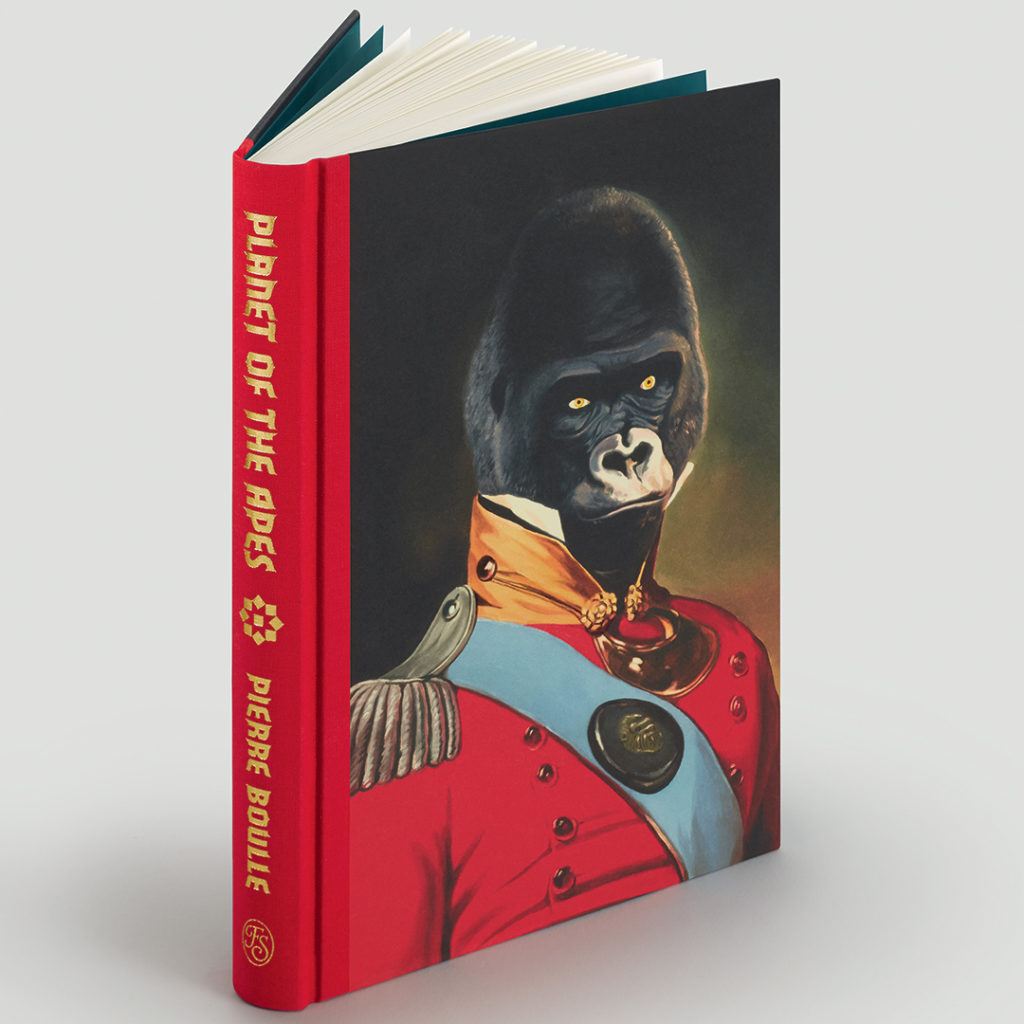 Find out more about
Planet of the Apes
.