Folio Book Illustration Award 2022 – Winner
Evangeline Gallagher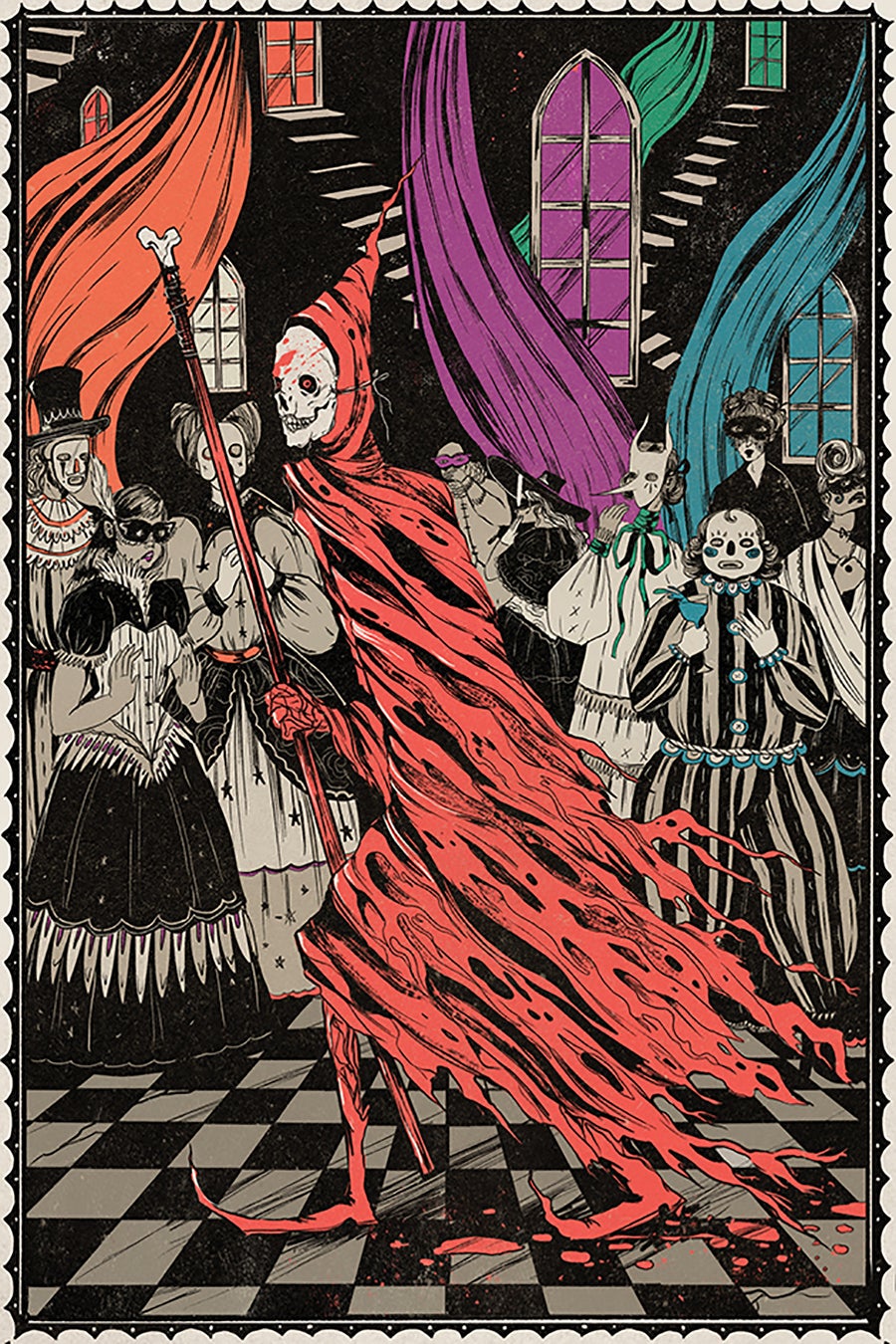 Folio Book Illustration Award 2022 – Shortlist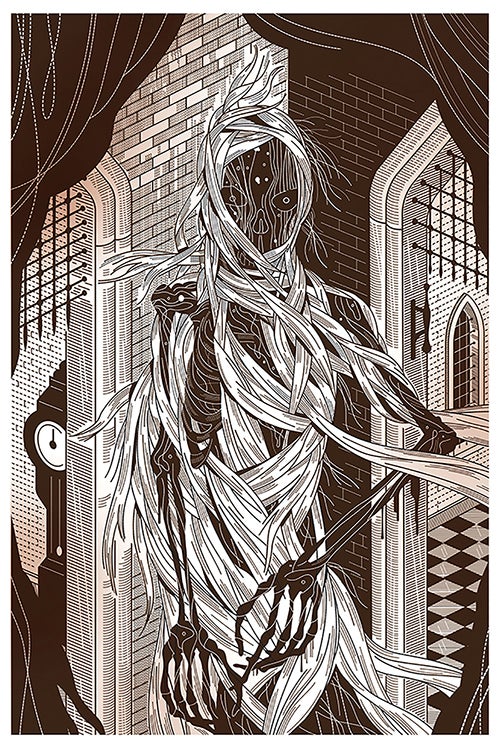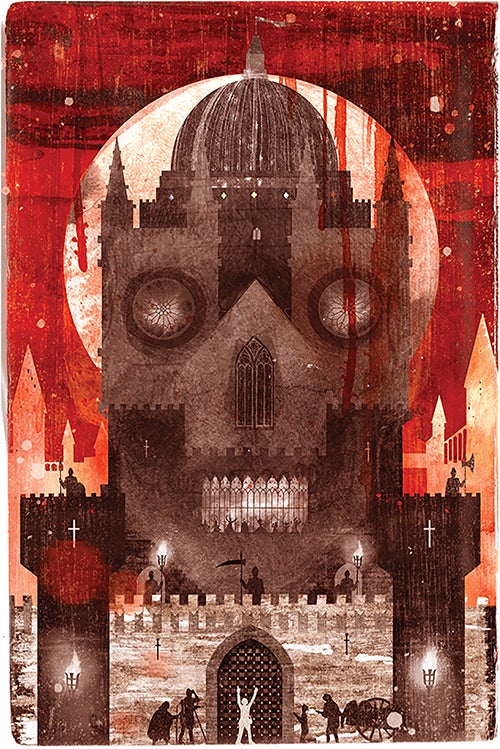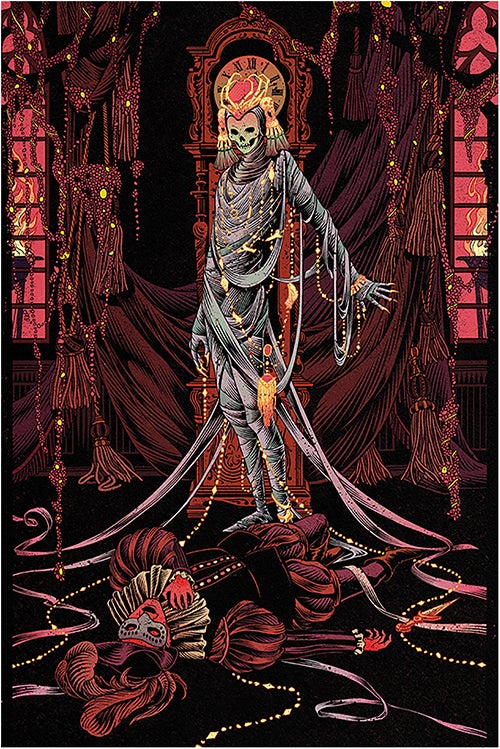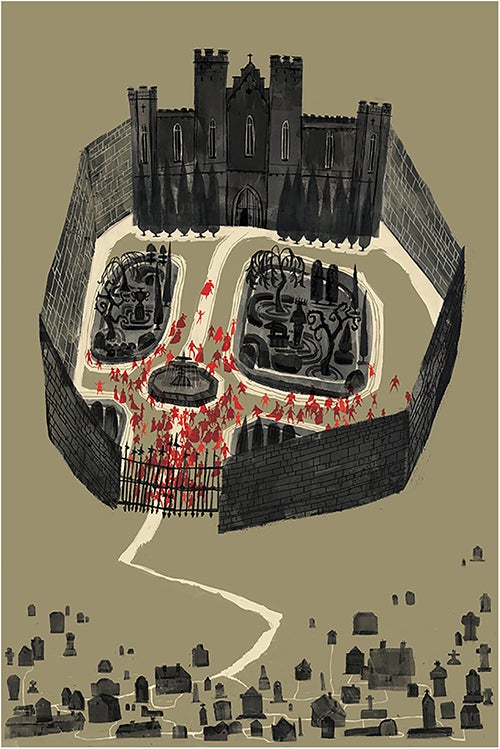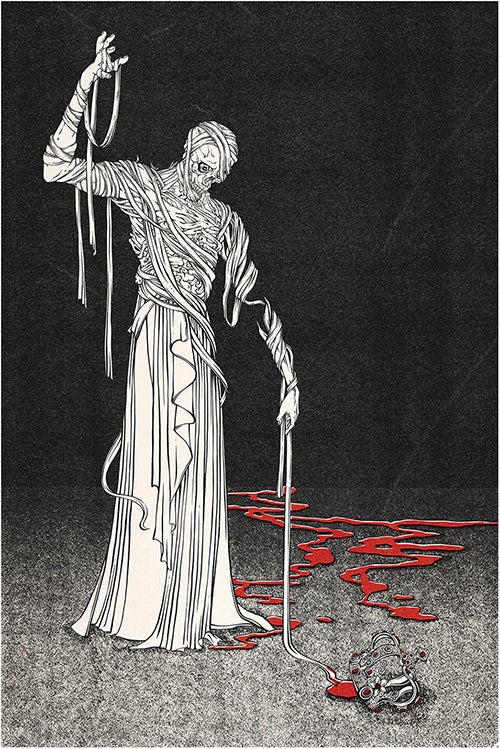 Folio Book Illustration Award 2022 – Longlist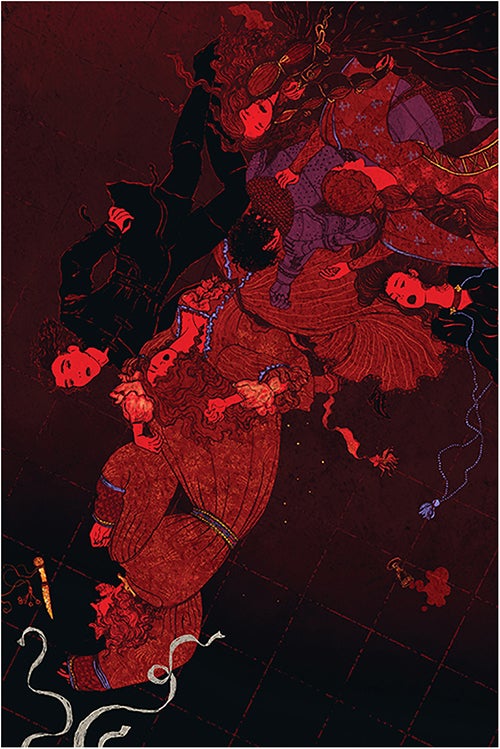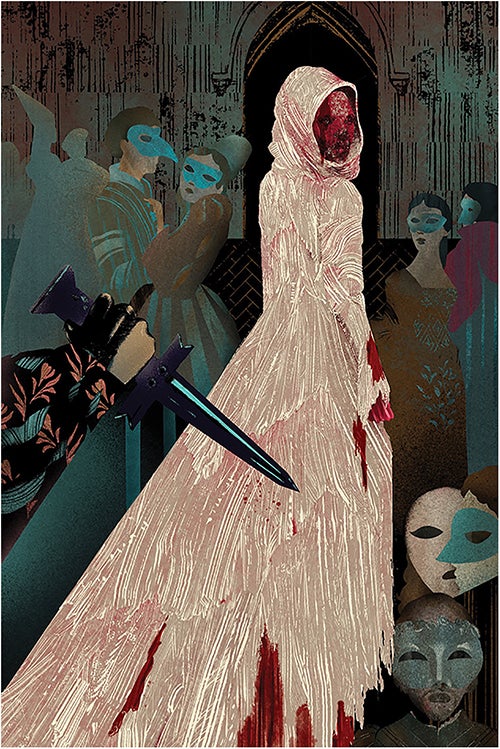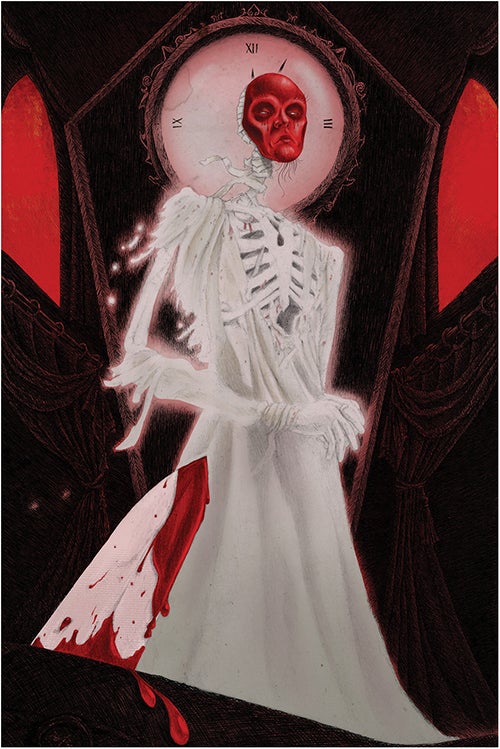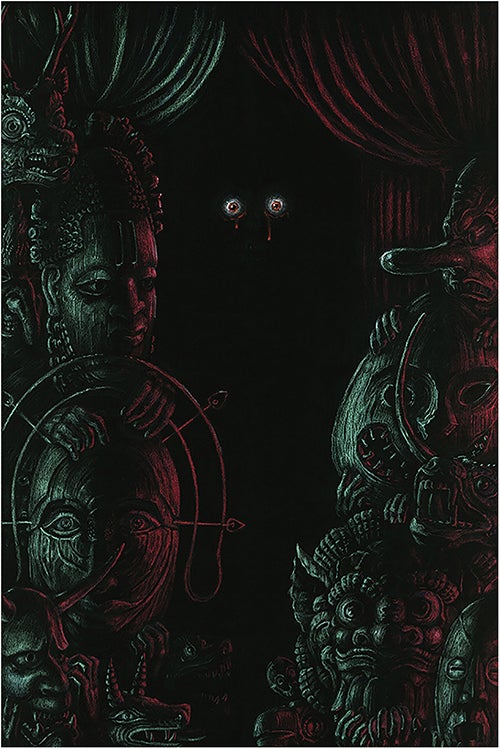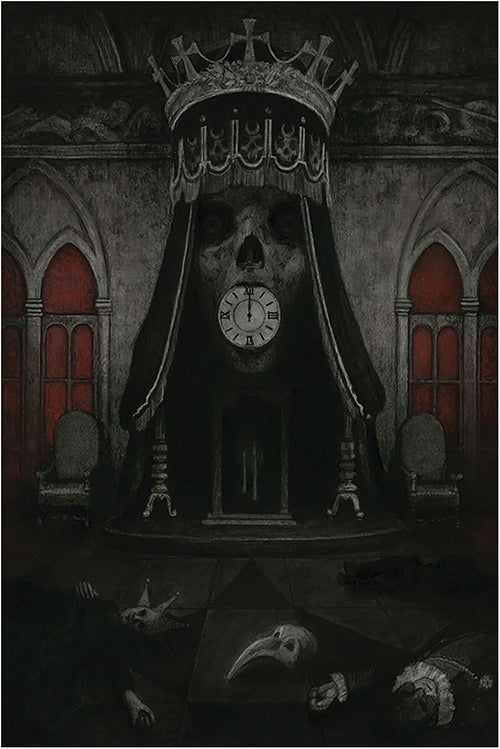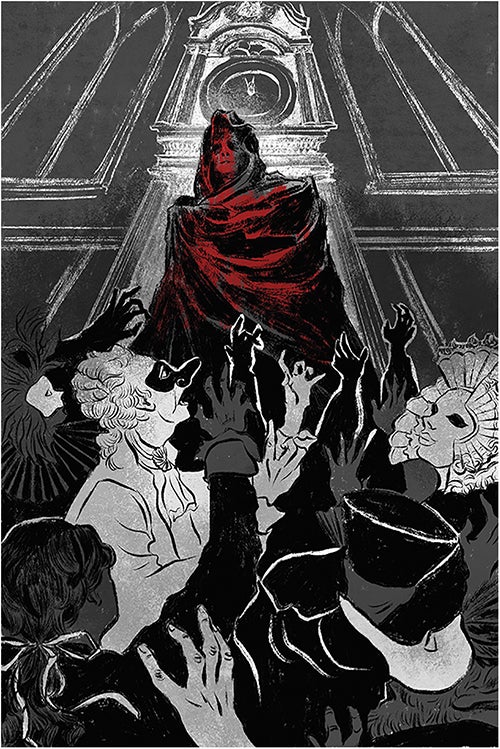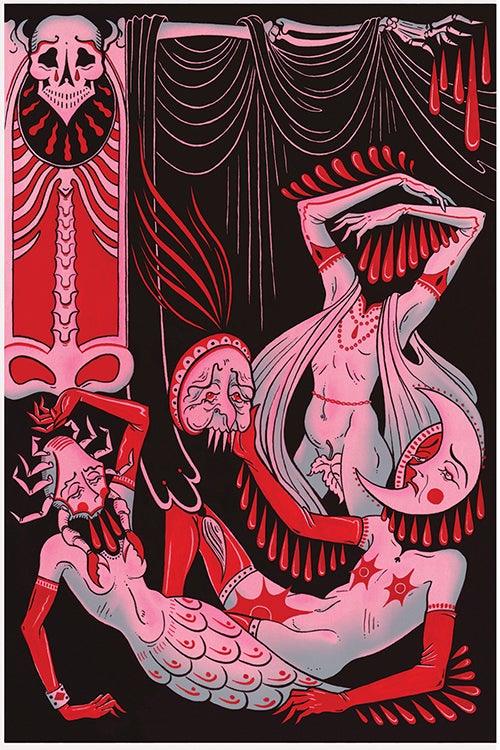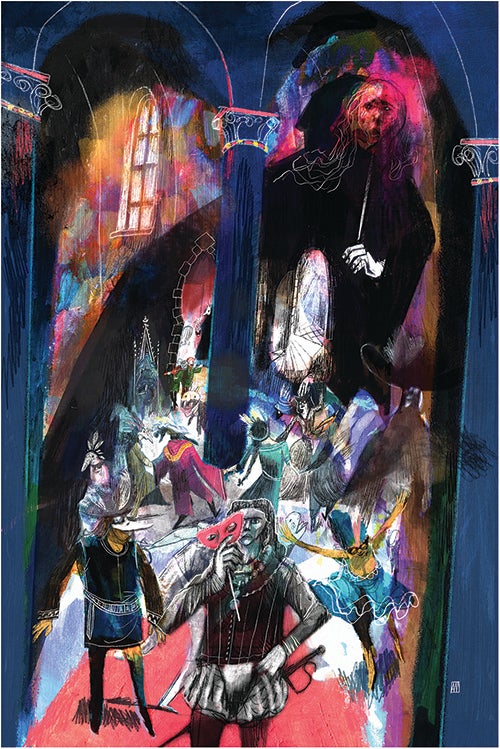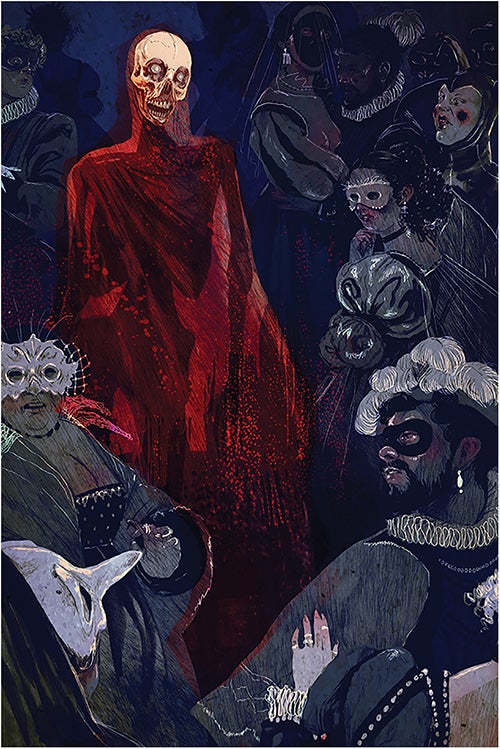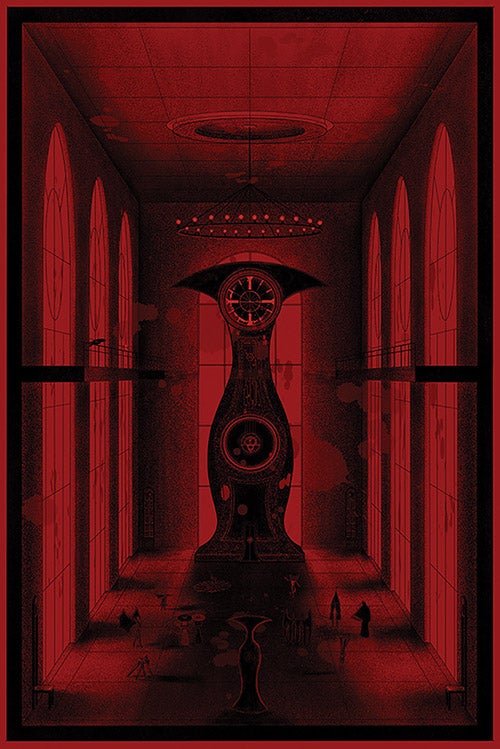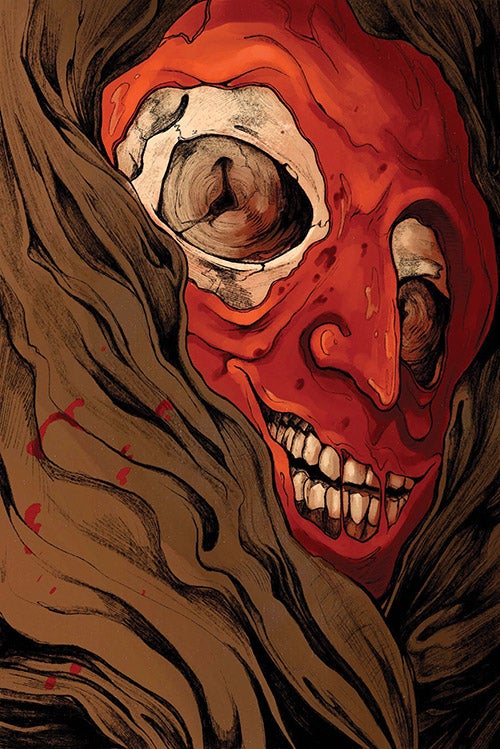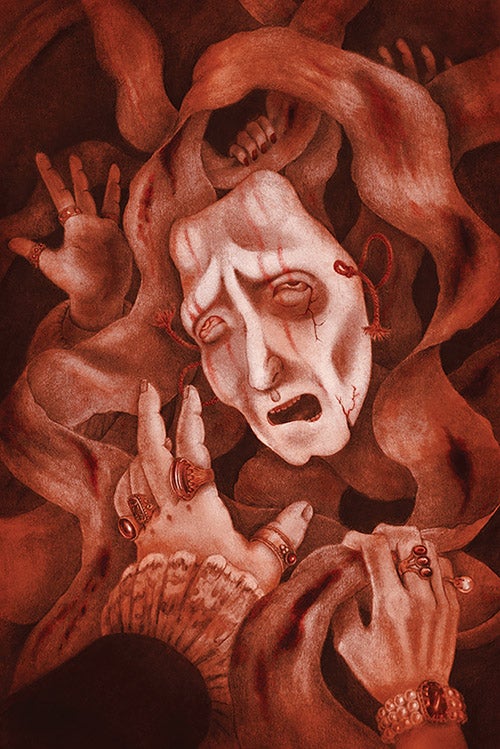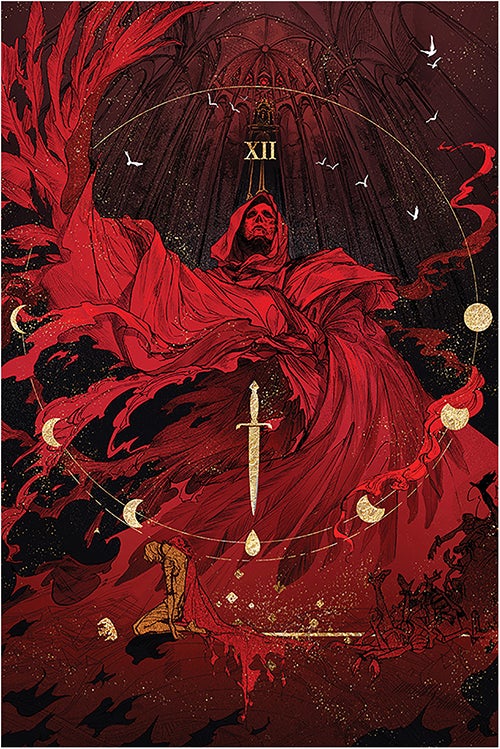 Raquel Aparicio
Raquel Aparicio has been an illustrator for magazines, books and advertising since 2006, and also designs textile prints. She teaches surface design at Barreira Arte + Diseño in Valencia. She has won awards from the Society of Illustrators in New York, the Society of Illustrators in Los Angeles and Communications Arts magazine.
Alison Bryant
Alison Bryant is a freelance illustrator living in Devon. She completed a BA (Hons) in Illustration at Harrow Art School in 1990 and a Postgraduate Diploma in Publishing. After working as a freelance illustrator and teacher of drawing, illustration and graphic design, she spent two years in Zambia, where she worked at the Africa Literature Centre until 1997. After returning to the UK she created work for many commercial briefs, and has illustrated books for Hodder Wayland, Macmillan and Barefoot Books. Alison has always enjoyed combining her passions for storytelling and drawing. She works with a range of media and mixes drawing and printmaking with digital techniques.
Her focus is now primarily on the creative development of her illustration work and collaborating with new publishers. She was previously longlisted in the 2014 and 2018 Book Illustration Competitions, run by The Folio Society and House of Illustration.
Harry Campbell
Harry Campbell lives and works in Baltimore, Maryland. His illustrations are recognisable for their precise line and thoughtful ideas. His work covers myriad subjects and sectors – from illustrating fast-moving opinion pieces for world news outlets to finding solutions for subjects in science and technology. Harry graduated from the Maryland Institute College of Art (MICA) and worked for several years in New York as a designer, employed by companies such as Warner Bros. and Nickelodeon. More recently Harry has been working on a graphic memoir and other stories in book and comic format.
Jessica Cho
No information provided.
Merran Coleman
Merran Coleman is an artist and illustrator from Cornwall. He has illustrated several children's books and exhibited work across the UK. The rich history and impressive landscapes of his childhood home first inspired his work. After gaining a BA in Illustration from the University of Brighton, he returned home to Cornwall. Here he has continued to research the county's ancient history and mythology. These influences can be seen in his distinct style of creative and striking monochrome pen drawings that hark back to a time full of memory and magic.
Sarah Coomer
Sarah Coomer is a largely self-taught illustrator based in Edinburgh. Having done little art since school, Sarah returned to painting and drawing in 2015 when she enrolled on a one-year Access course at Exeter College. Inspired by ghost stories, horror films, spooky TV and children's literature, she loves to tell stories through her artwork using a mixture of traditional and digital media, and in 2020 she took part in the 100 Days Project Scotland, illustrating a different ghost story every day. She was shortlisted for the Kelpies Prize for Illustration in 2019, and is currently working on her first professional picture book commission.
Chiara di Biagio
Chiara di Biagio was born in Abruzzo, Italy. She graduated with honours from the painting course of the Academy of Fine Arts in Florence and later, again with honours, from the master's course in Editorial Illustration at Ars in Fabula in Macerata. In 2019 she started working as an illustrator for several Italian publishers, including Giunti, Pelledoca and Aguaplano Libri. Her works have been selected for Cheap Festival, a public art project founded in Bologna in 2013. In 2022 she was included in Annual: Authors of Images, a leading showcase for illustration in Italy and Europe. Her work is currently being shown at Portanova12 art gallery in Bologna in the group exhibition 22-22: Tribute to Bartolo Cattafi.
Loredana Fulgori
Loredana Fulgori is an Italian illustrator. After graduating in Conservation and Restoration at the Albertina Academy of Fine Arts in Turin, she later studied Illustration at the International School of Comics. Currently she divides her artistic activity between retouching murals and frescoes in historical sites such as churches, castles and palaces and drawing in black acrylic on a pencil base. She has a passion for Gothic stories and aims to evoke monochrome, decadent and dreamlike images with a traditional freehand technique.
She has created covers for music albums and drawings for magazines and has collaborated with independent publishing houses for illustrated books. She has exhibited her work in both solo and group shows in Italy.
Evangeline Gallagher
Evangeline Gallagher is a freelance illustrator based in Baltimore, Maryland. They received their BFA in Illustration from the Maryland Institute College of Art in 2018, and have gone on to create work for a diverse array of clients. When they are not drawing, they are hanging out with their dog, Charlie, or playing Dungeons and Dragons (but they are probably drawing.)
Yiran Jia
Yiran Jia is a freelance illustrator and printmaker based in New Jersey. She got her bachelor's degree in Graphic Design before moving to Savannah College of Art and Design to study Illustration. She works both digitally and traditionally. Her style and technique are heavily influenced by woodcut and wood engraving. She also plays around with strong, dramatic composition to achieve a spooky and uncanny effect in her works. Since graduation, she has been focusing on creating editorial illustrations, medical illustrations, book illustrations, album covers and so on.
Martín Laya
Unfamiliar Spirits (Martín Laya) is a multidisciplinary illustrator and printmaker from Galicia, Spain, residing in London. They graduated in Illustration in 2009 from EASD, the Pablo Picasso Art School, A Coruña, Spain. Their work focuses on using traditional illustration and printmaking techniques, such as watercolour, gouache, lino prints and screen printing. They have illustrated books (including Negruña, 2016, as well as various book covers) and have also self-published a tarot deck (2021) and a Spanish playing cards deck (2022). Alongside this, they produce lino prints for sale through their online shop. Within their work, mythology, folklore and magic interweave with atemporal visions and dreamscapes. Their personal experience with a chronic illness is often a base note of their work and this creative expression becomes both medicine and coping mechanism. Their art presents an evocative tableau of a time that never was, offering an invitation for the viewer to transcend the familiar.
Shuxian Lee
Shuxian Lee (Shu) is an artist, illustrator and dabbler in ceramics who left the tropical Singaporean heat for the land of comics, Belgium. She has a fondness for graphic novels and storytelling and has recently illustrated the spring 2022 issue of Asymptote journal, an online literary journal featuring translated fiction and non-fiction pieces. She also illustrated two short graphic stories, Putu Piring and Through the Longkang, published by Checkpoint Theatre Singapore. Her comics can also be found in Liquid City (vol. 3) and the C'est Bon comic anthology. When not drawing on paper, she is carving on clay and is one half of atelier mi ceramics, specialising in the sgraffito technique.
Hazel Mason
Hazel Mason is an English illustrator. She studied Illustration at the University of Cumbria Institute of Arts in Carlisle before moving to York. Creating work for a variety of commercial briefs, she has featured in both national and international magazines, children's books and online publications. Taking inspiration from both historical and modern sources, her work is assembled from multiple graphite and gouache drawings, assembled and coloured digitally to achieve a richness of tone and textures.
Alé Mercado
Deep in the wild valleys of County Kilkenny in Ireland, where the salmon run free and cattle own both fields and roads, Alé Mercado has been recognised for the quality of his work in the fields of illustration, comics, children's books, graphic design and survival instincts. Winters are dark and long there but work keeps, somehow, pouring out.
Thanh-Vu Nguyen
Thanh-Vu Nguyen graduated with a BA in Graphic Design and worked as a designer before joining a small studio called Lá in Sai Gon, Vietnam, and becoming a full-time illustrator, an amateur carpenter and a very amateur motorcycle builder in his free time. His illustrations, which can be found on book covers and in picture books, have been published in Vietnam, Italy, Spain, France, the UK and China. He won the New Talent Prize of BIBF Ananas Illustration Awards 2019 with the book The Boy and the Toad, written by Sal Hendrie. He has long had a great passion for comics, manga and graphic novels, and in 2021 he self-published his first graphic novel, Bóng – Sceadu, in Vietnam.
May Wang
May Wang is a senior at Washington University in St Louis, Missouri. She is an aspiring illustrator whose body of work aims to reflect the seminal experiences, cultural heritage and media consumption that have shaped her life today. Born in Chicago, Illinois, she spent her childhood playing in her grandfather's home studio. Watching him create traditional Korean brush paintings amid the blaring of old Hong Kong and Japanese movies on a 19-inch portable television was her first exposure to art. Since then, May's artistic influences have grown from her beloved grandfather to include artists such as James Jean, Salman Toor and Moebius. Her portfolio reflects these influences through her use of a wide variety of media, both traditional and digital, capturing ideas that are both East Asian and Western in nature. May's work reflects her love of storytelling, her celebration of popular culture and her valuing of cherished memories. Through her drawings, paintings and animations, May opens windows to the world: exposing new perspectives, sharing poignant experiences and, sometimes, letting in a little light.
Camille Whitcher
Camille Whitcher is a British-Japanese illustrator based in East London. After completing an MA in Children's Book Illustration at Cambridge School of Art in 2016, she won the inaugural Stratford-Salariya Picture Book Prize in 2017. Her debut author-illustrated picture book, Luna and the Moon Rabbit, was published by Scribblers (an imprint of Salariya) in 2018 and subsequently chosen as one of Smithsonian Air & Space magazine's 'Best Children's Books of 2018'. Camille's other achievements include being selected for the Cheltenham Illustration Awards' 2016 printed annual and exhibition, winning the Manga Jiman mascot competition in 2018, a Stereohype Button Badge Design Competition 2018, and third place in Plum Pudding Illustration Agency's competition in 2019 to illustrate a cover and double-page spread for Alice's Adventures in Wonderland.
Her work is predominantly made using pencil with digital colouring, but she likes experimenting with different media, including ink, watercolour and flat vector design. Camille's work has been exhibited in the UK and China.
Tsin Yi
Tsin Yi – whose name consists of the Chinese characters for 'mindscape' and 'quietness' – is an architect, teacher, illustrator and printmaker. His illustrations draw on his architectural background but also show the subconscious, dreams, and transcendental intuitions and emotions. They are full of loneliness, nostalgia, fear, uneasiness, and realities beyond reality. For decades, he has sought to express emotional moods with charcoal sketches and used spatial perspective to construct poetic and mysterious scenes. He loves to juxtapose extremes, usually by sketching an enormous space and placing delicate, lonely figures within it.
Zhiyu You
Zhiyu You is an illustrator and visual artist born in China and based in New York. Combining painting techniques and digital drawing, Zhiyu's vocabulary is developed from her Chinese heritage. The work shows the unequal situations of women and minorities, and also the relationships between humans, animals and machines.
Danlin Zhang
Danlin Zhang is an illustrator based in New York. She graduated from the School of Visual Arts (SVA) in New York with an MFA in Illustration as Visual Essay, and is currently an Adjunct Professor at Maryland Institute College of Art (MICA), teaching in the Illustration Department. Danlin works in editorial, advertising and books. She loves to travel, and her experiences are filled with vivid memories of world cultures and the many magical imaginings that extend from them, all of which continue to inspire her. She has been recognised by American Illustration, the Society of Illustrators, Communication Arts, Art Directors Club, 3x3 Illustration Annual, A' Design and DNA Paris.
ENTRIES FOR THE FOLIO BOOK ILLUSTRATION AWARD 2022 ARE NOW CLOSED
The Folio Society is celebrating 75 years of publishing award-winning illustrated books! To mark our 75th Anniversary as the publisher of beautifully-produced, illustrated hardback books, we are pleased to share how to enter the new Folio Book Illustration Award (Folio BIA).
Illustration is at the heart of everything we do at Folio and we are proud of our many award-winning illustrators. As well as commissioning renowned illustrators and artists, we also nurture new talent and champion artists who work across a diverse range of media, from oil painting and wood engraving to collage and digital illustration.
The Folio Book Illustration Award 2022 offers the opportunity for aspiring and established illustrators to provide one piece of artwork in response to the short story The Masque of the Red Death by Edgar Allan Poe. The judges will be looking for a strong narrative style reflecting an understanding of the story.
Launching the FBIA, Tom Walker, Publishing Director, The Folio Society said: 'Taking this classic American writer, and inviting visual interpretations of his evocative and timeless short story, we hope to discover amazing talent from a diverse and distinctly 21st century array of illustrators. We hope that artists from all over the world will bring their unique depiction of Poe's chilling tale to contemporary and future generations. I am confident it will be the start of many new, great careers.'
There is no entry fee. There will be an initial longlist selection of 20 entries announced in July, with the judging panel announcing the winner and five shortlisted entries in September.
The winner will receive a prize of £2,000 cash plus £500 worth of Folio vouchers, and each of the shortlisted artists will receive £500 worth of Folio vouchers. The winner and shortlisted artists will also receive a portfolio review by the Folio art directors.
The competition is open to anyone over the age of 18 who has not previously been commissioned by The Folio Society.
Key Information
No entry fee
£2,000 cash first prize plus £500 worth of Folio vouchers and a portfolio review
5 shortlisted artists will receive £500 worth of Folio vouchers and a portfolio review
Artwork inspired by any source other than the set text will not be accepted
Please check the required artwork specification before beginning your illustration
Entries only accepted via the link below
Key Dates
Competition opens 4 May 2022 - 12 noon BST
Competition closes 23 June 2022 - 12 noon BST
Longlist announced 27 July 2022 - 12 noon BST
Winner/Shortlist announced 8 September 2022 - 12 noon BST
Entries will not be accepted via email or post directly to Folio.
Please read the following terms and conditions ('Terms & Conditions') carefully before submitting an entry to the Folio Book Illustration Award (the 'Award'). By submitting an entry, you agree that you have accepted these Terms & Conditions.
The Folio Society
The promoter of the Award is The Folio Society Limited ('The Folio Society') which is a private limited company registered in England and Wales with number 01015675, whose registered office address is at Clove Building, 4 Maguire Street, London, England, SE1 2NQ.
The Award
1 - Entrants must read the approved competition text from The Folio Society (the 'Approved Text') and provide one illustration based solely on the Approved Text. Illustrations based any other text will not be considered. The Approved Text will be made freely available on the Portal (as defined below) which can be accessed via The Folio Society website at https://www.foliosociety.com/FolioBIA
2 - The illustration can be created in any medium suitable for print reproduction and the original artwork can be in any dimensions, but the entry submitted must meet the submission criteria at clause 15.
3 - The subject matter of the illustration should meet the submission criteria described on The Folio Society website at https://www.foliosociety.com/FolioBIA
4 - The illustration must be accompanied by a short quote (maximum 20 words) indicating which section of the Approved Text has been illustrated.
Eligibility Criteria and How to Enter
5 - Each person (or persons, in the case of joint submissions) submitting an illustration (each, and collectively in the case of joint submissions, an 'Entrant' or 'you') must be aged 18 or older.
6 - In the case of joint submission, the person submitting an entry pursuant to clause 13 on behalf of the Entrants must be authorised to do so on behalf of each collaborator and agrees to these Terms & Conditions on their own behalf and on behalf of each collaborator. Each collaborator shall be jointly and severally liable in connection with these Terms & Conditions.
7 - The Award is open to Entrants worldwide, save where prospective Entrants are prohibited from doing so by applicable law and/or regulation.
8 - Entry is free. No entry fee is required.
9 - There is a limit of one entry per Entrant. For the avoidance of doubt, persons making a joint submission on a collective or collaborative basis may not submit a further entry either as an individual or in collaboration with a different person or persons. Multiple entries will be disqualified.
10 - Entrants must not have had any of their work previously published by The Folio Society.
11 - Entry artworks must not have been published in any medium prior to or during the Award and must be original works created for the purpose of the Award.
12 - Employees of The Folio Society and any other company engaged in the development, production or distribution of materials for the Award and members of the immediate families or co-habitants of any of the foregoing are not eligible to enter the Award.
13 - Entry is by online portal Zealous (the 'Portal') only and Entrants must follow the instructions provided. Details on how to enter can be found here: https://www.foliosociety.com/FolioBIA. Submission by any other method will not be considered.
14 - Entries open at 12 noon BST on 4 May 2022 and will close at 12 noon BST on 23 June 2022.
15 - Artwork must be submitted via the Portal and must be: 300dpi JPEG or JPG, portrait, 240 x 160mm, RGB colour, without watermarks, maximum file size 3MB.
16 - Only complete entries will be accepted via the Portal. This includes the provision of Entrants' contact details and whether the Entrant is a student. All entries will be acknowledged by an automated email response at the time of entry. If you have submitted an entry but have not received an automated email response within 12 hours, please re-submit your entry. If the problem persists, please contact [email protected]
17 - The Folio Society will not be liable if, for any reason, the Portal is unavailable in part or in whole for any period or for any lost, late, incomplete, misdirected or undelivered entries to the Award.
18 - The Folio Society, in its discretion, reserves the right to disqualify any unsuitable entries. This includes, without limitation, content that is unlawful, harassing, defamatory, abusive, threatening, harmful, obscene, profane, sexually oriented, racially offensive or otherwise objectionable in the opinion of The Folio Society.
19 - Any entry found to be infringing the intellectual property rights or other rights of a third party will be disqualified from the Award.
20 - In submitting your entry, you hereby warrant and undertake to The Folio Society that:
you are entitled to enter the Award pursuant to the eligibility criteria set out in these Terms & Conditions and the laws and regulations applicable to you;
your entry is your own original work and that you are fully entitled to grant to The Folio Society the rights under clause 30 and that by doing so, you do not violate, plagiarise, or infringe the rights of third parties including copyright, trade mark, trade secrets, privacy, publicity, personal or proprietary rights;
there are no third parties who might be entitled to prevent The Folio Society from exploiting the intellectual property rights or reproducing any part of your entry or distributing copies thereof to the public;
you will not submit any discriminatory, defamatory or illegal material of any nature whether in text or graphic form;
to the extent permitted by law, The Folio Society, its agents, employees, directors, officers and affiliates will not be liable to you for any loss, damage, claims, legal fees or other expenses incurred in connection with the Award save where caused by the gross negligence or fraud of The Folio Society, its agents, employees, directors, officers and affiliates. You further waive absolutely any claims you may have against The Folio Society related to defamation, libel, slander, misuse of private information, right of publicity, trademark violation, copyright infringement or other intellectual property infringement;
you agree to indemnify and hold harmless The Folio Society, its agents, employees, directors, officers and affiliates against all loss, damage, claims. legal fees and other expenses that may be incurred by The Folio Society, its agents, employees, directors, officers and affiliates in connection with your breach of these Terms & Conditions.

Judging and Prizes
21 - Entries will be judged by a panel on their merits using the criteria published on The Folio Society website. The judges' decision is final and no correspondence or discussion will be entered into.
22 - A longlist of 20 entries will be announced at 12 noon BST on 27 July 2022.
23 - A winner and 5 shortlisted entries will be announced at 12 noon BST on 8 September 2022.
24 - The winner will receive [£2,000 in cash, £500] in Folio Society Gift Vouchers and a portfolio review by the Folio Society Art Directors. The 5 other shortlisted entries will receive £500 in Folio Society Gift Vouchers and a portfolio review by the Folio Society Art Directors. Prizes are not exchangeable, negotiable or transferrable and no cash equivalent will be offered. The standard terms and conditions applicable to Folio Society Gift Vouchers (available on The Folio Society website: https://www.foliosociety.com/uk/terms-conditions) will apply. The cash prize and vouchers will be distributed within 30 days of the winner and shortlisted entries being publicly announced. Portfolio reviews will take place reasonably promptly following the relevant Entrant making the portfolio available to The Folio Society. In the case of joint submissions, portfolio reviews will be conducted on a joint rather than individual basis and cash and/or Folio Society Gift Vouchers will be distributed in full to the first named Entrant on the relevant entry.
25 - In the event that any prize or any part of a prize becomes unavailable in circumstances outside The Folio Society's control, The Folio Society reserves the right to award a substitute prize of equivalent or greater value. Any taxes or costs remain the sole responsibility of the winner and shortlisted Entrants.
26 - Longlisted, shortlisted and winning Entrants will be notified by email using the contact details provided by the Entrant on the Portal prior to their announcement by The Folio Society.
Confidentiality
27 - You agree to keep confidential any confidential information received by you in connection with the Award from The Folio Society, including but not limited to information relating to longlisted, shortlisted or winning entries or Entrants ('Confidential Information') until such Confidential Information is disclosed to the public by The Folio Society. The Folio Society reserves the right to disqualify or otherwise withhold prizes from Entrants who disclose Confidential Information in breach of this clause.
28 - An Entrant submitting a joint submission on behalf of one or more collaborators must provide a copy of The Folio Society's privacy policy related to the Award to each such collaborator.
Intellectual Property Rights
29 - Entrants will retain full right, title and interest in the copyright and other intellectual property rights in their entry but in submitting your entry to The Folio Society, you hereby grant The Folio Society (on your own behalf and on behalf of any other author or joint author of the work) an irrevocable, non-exclusive, royalty free, perpetual, sublicensable, worldwide licence to:
reproduce all or part of your entry in any medium in Award-related materials;
publish copies of all or part of your entry including (without limitation) on The Folio Society website, in Award-related materials such as catalogues (print or digital), exhibitions, Award advertising, in-gallery displays (including electronic and screen-based displays), internal management systems, The Folio Society website and social media and on other websites to which we contribute material where the items are made available on a non-commercial basis; and/or
to incorporate all or part of your entry in other works in any media now known or later developed in Award-related materials.
You agree that no permission will be required by you and no compensation will be due to you to reproduce your entry in the manner described in this clause
30 - The Folio Society reserves the right to use none, part, or all of any entry and may delete any information or data published on its website at any time.
General
31 - The Folio Society reserves the right to cancel or modify the Award or any element thereof for any reason whatsoever including but not limited to insufficient entries being received or any other circumstance arises that makes it necessary for The Folio Society to cancel or modify the Award or any part of it. The Folio Society has no financial obligation to any Entrant for cancellation or modification, and no compensation shall be due.
32 - If any provision or part-provision of these Terms & Conditions is or becomes invalid, illegal or unenforceable, it shall be deemed modified to the minimum extent necessary to render such term valid, legal and enforceable.
33 - If you do not want to grant The Folio Society the above rights or cannot provide the warranties set out above, please do not submit your entry.
34 - These Terms & Conditions set out the entire agreement between you and The Folio Society in respect of the subject matter described herein.
35 - These Terms & Conditions are governed by and interpreted in accordance with the law of England and Wales. The courts of England and Wales shall have exclusive jurisdiction over any dispute, contractual or non-contractual, relating to these Terms & Conditions or the Award.