This Folio Life: Creating The Story of Babar
Every Folio edition goes on a long and fascinating journey before its publication day, but Babar's travels were particularly adventurous.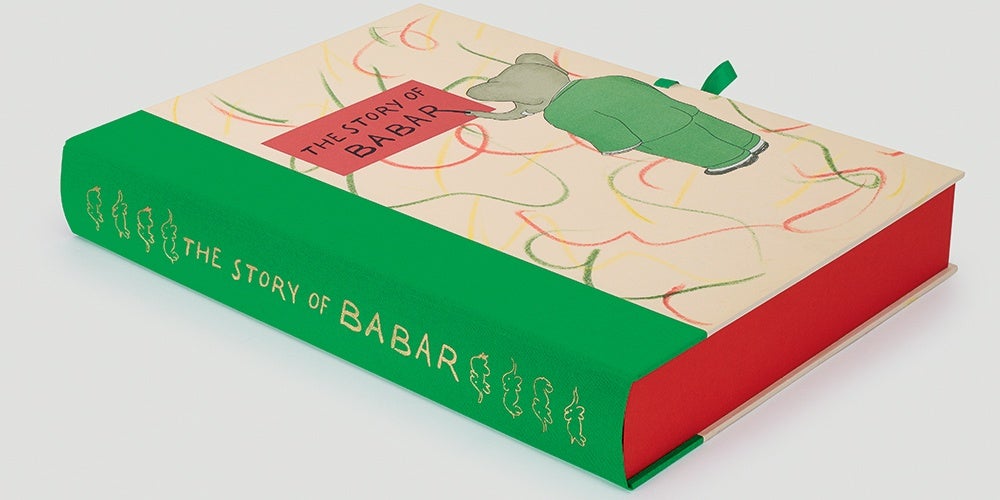 Our story begins about five years ago in
The Morgan Library & Museum in New York
when Folio Publishing Director Tom Walker was researching our edition of
The Little Prince
. While speaking to Christine Nelson, Curator of Literary and Historical Manuscripts, Tom noticed a Babar miniature behind her desk. A memento from the Morgan's
Drawing Babar
exhibition, the little elephant made a big impression and the idea of a Folio Babar collection was tucked away for future consideration. When Tom returned to New York two years later with finished copies of
The Little Prince
, Babar was still standing proud in Christine's office, waiting patiently for his turn in the literary limelight. As the conversation drifted towards future collaborations, his patience was rewarded and his incredible story began to unfold.
On the drawing board
The Morgan Library holds a vast collection of rare Babar archives, largely bequeathed by Jean de Brunhoff's family. Too fragile for public display, this charming and fascinating legacy is painstakingly preserved but inaccessible; something that Tom and Christine wanted to address. However, with so many different physical archives to present, this would be a hugely ambitious project; a unique Limited Edition that would present Babar's story,
from drawing board to bookshelf
, with perfect replicas of the beautiful archive material. It was an edition that would push the expertise and dedication of our designers, production team and printers to their limits.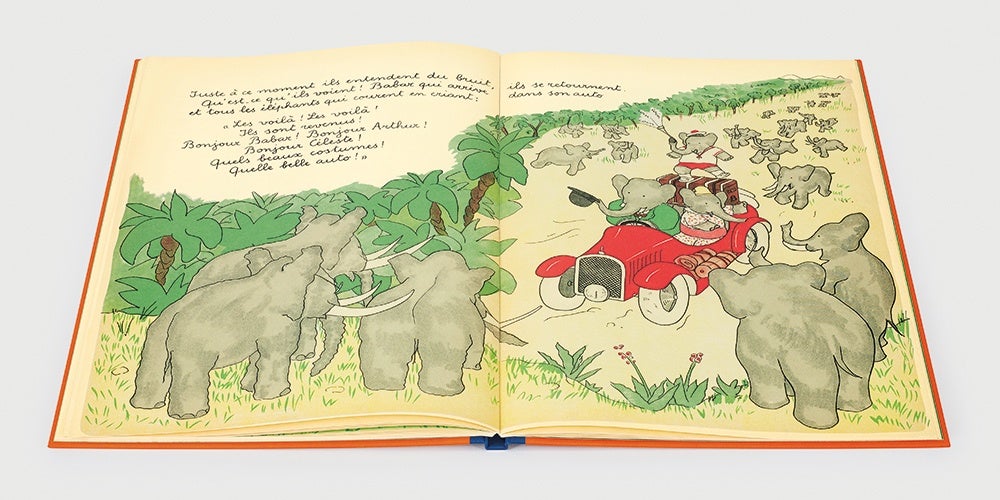 Pulling out all the stops on production
When Kate Grimwade, Production Director at Folio, first visited the
Morgan Library
to work on this project, paper seemed the overriding issue. Would it be possible to find a modern paper with the same texture, delicacy and print qualities as de Brunhoff's? Could his sixty-plus sketches be replicated but still feel 'old'? However, when the Morgan Library vault was unlocked and the Babar maquette was gingerly unwrapped, all previous production hurdles seemed relatively simple to overcome. De Brunhoff's beautiful little mock-up of
Histoire de Babar
is a precious literary artefact, and if the Folio collection was going to take readers on an authentic journey, the selections made to create a facsimile of this treasure would be crucial. The materials were all carefully sourced and then Kate and her team spent months test-printing, cross-referencing – and even weighing – individual sketches, sections of the maquette and, finally, the finished facsimile. The sixty-one sketches were collated by hand and bound in uncoated paper bands, while the maquette was hand-sewn with a red cotton thread to bind the individual sections and ensure utter authenticity.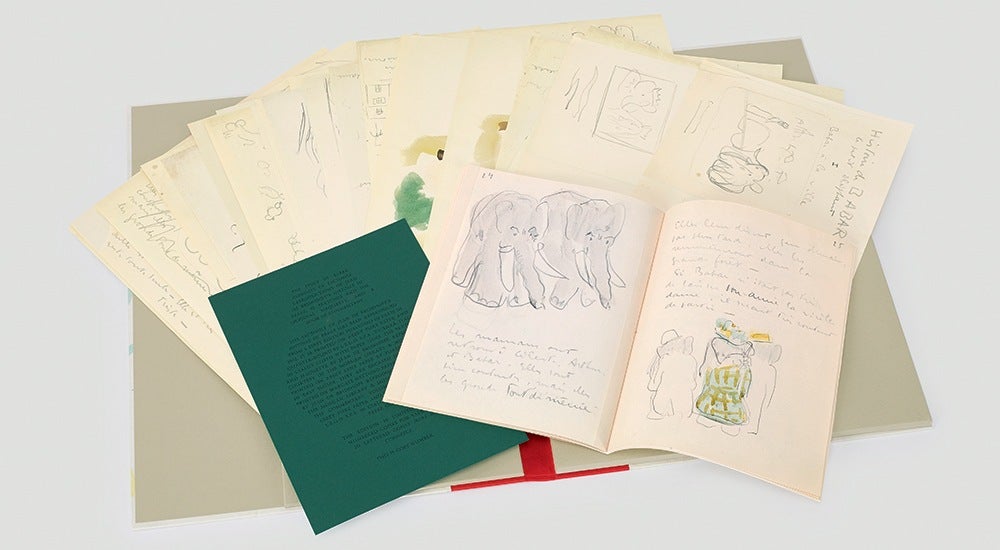 The greatest collection of Babar archives
Once the test proofs were complete, Tom made a return visit to the
Morgan Library & Museum
. The vaults were once again unlocked and de Brunhoff's sketches and maquette were carefully removed. Many months of painstaking work were about to be put under scrutiny, as Tom and Christine checked the Folio collection against the original archives, page-by-page, illustration-by-illustration.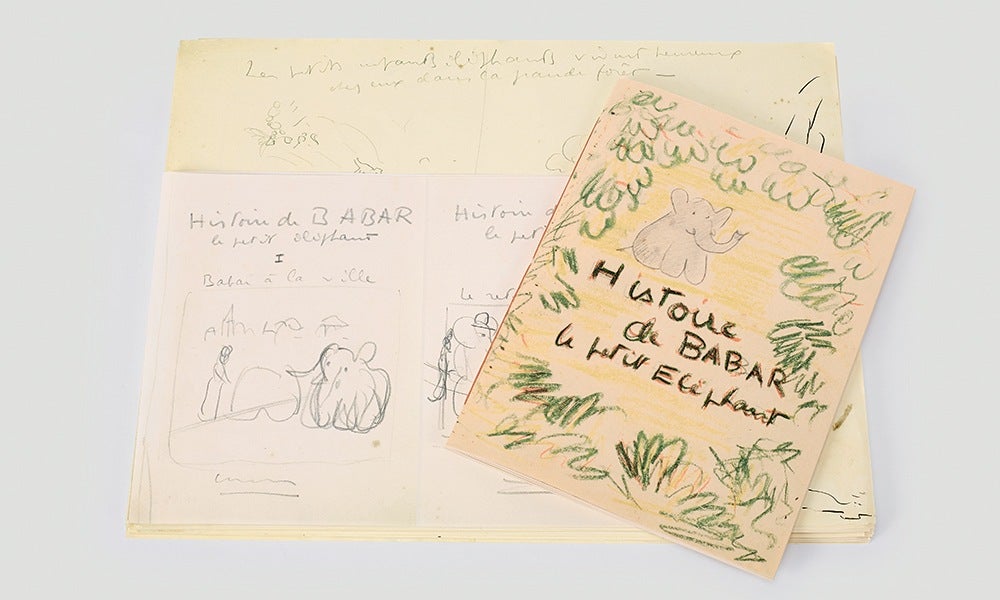 While the two maquettes – original and facsimile – lay next to each other, both Tom and Christine struggled to tell the difference between them. The hard work and unwavering attention to detail had paid off and
the Folio Limited Edition The Story of Babar
was ready for our readers.
Find out more about The Story of Babar.