This Folio Life: Creating the slipcase for The Velveteen Rabbit
We wanted to make the slipcase for our
Folio Society edition of The Velveteen Rabbit
truly special. After examining several options, we decided to take our inspiration from an original William Nicholson line drawing of rabbits, including that special rabbit, used for the book's endpapers when it was first published. Here we describe the process we took to create the slipcase design. Raquel Leis Allion, Art Director
The Velveteen Rabbit
is a beloved children's story; for many it is so treasured that it is kept and passed down through the generations. So for our Folio edition we wanted to stay true to Nicholson's original illustrations whilst also creating something special and unique.
(We have written here previously about restoring the original artwork to its former glory.)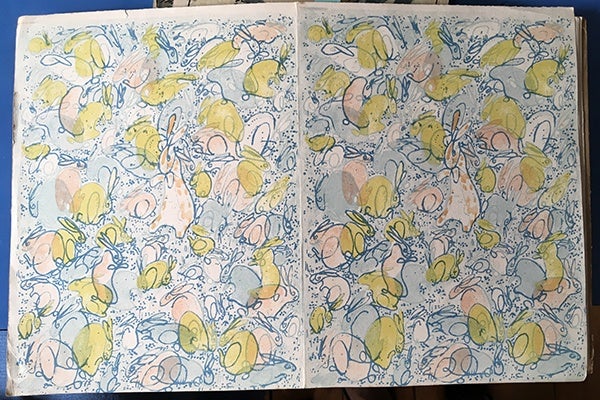 Wanting to create something extra-special for the slipcase design, we decided to replicate Nicholson's original endpapers, which feature an almost continuous line drawing of a multitude of rabbits. As you can see, the original illustration is colourful and busy, yet, in order to make it suitable for block printing onto the slipcase, we had to focus on retaining just the outlines.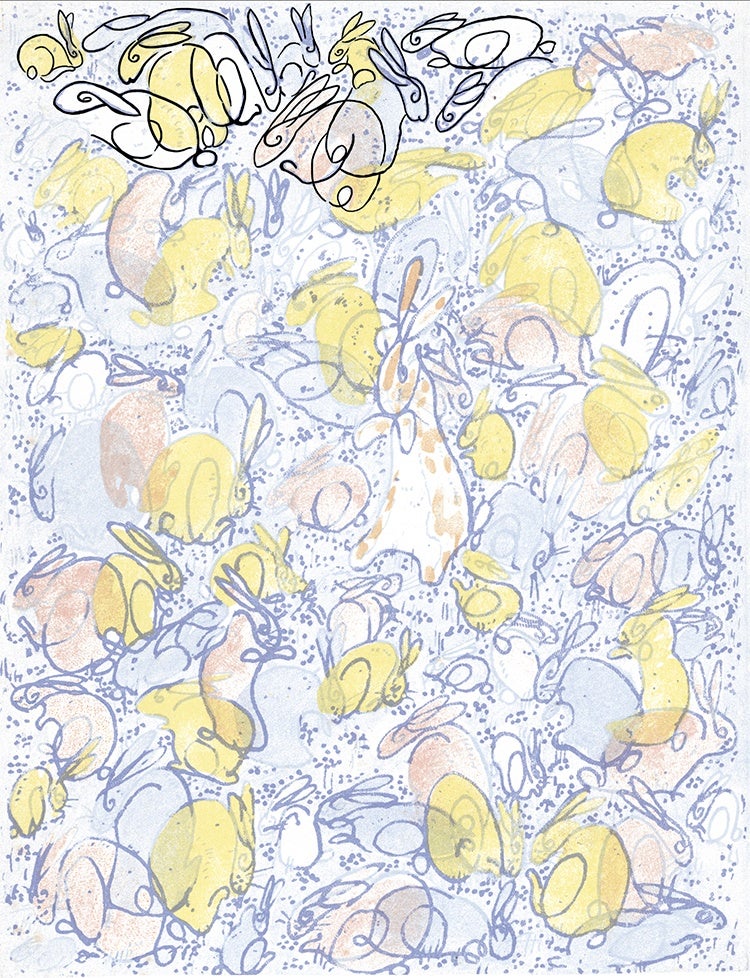 Folio's Production Assistant, Allie Oldfield, created the outline by scanning the original artwork and lowering the opacity, then carefully following and replicating Nicholson's lines in black on another digital layer by using a graphics tablet.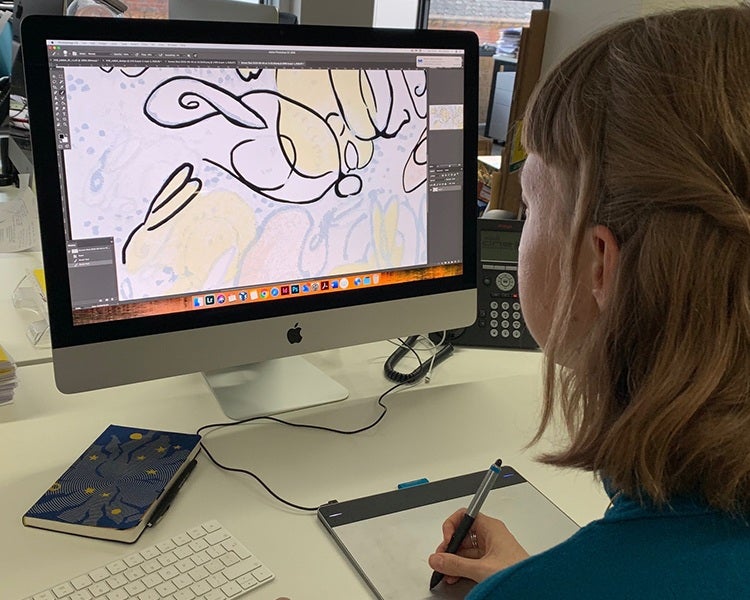 Allie was careful to make sure the drawings retained the fluidity of the original whilst still being distinct enough for us to able to block-print the design onto the slipcase. The design is picked out on the slipcase in a delicate golden line: it's the perfect, highly patterned protective showcase for the lovely book held inside.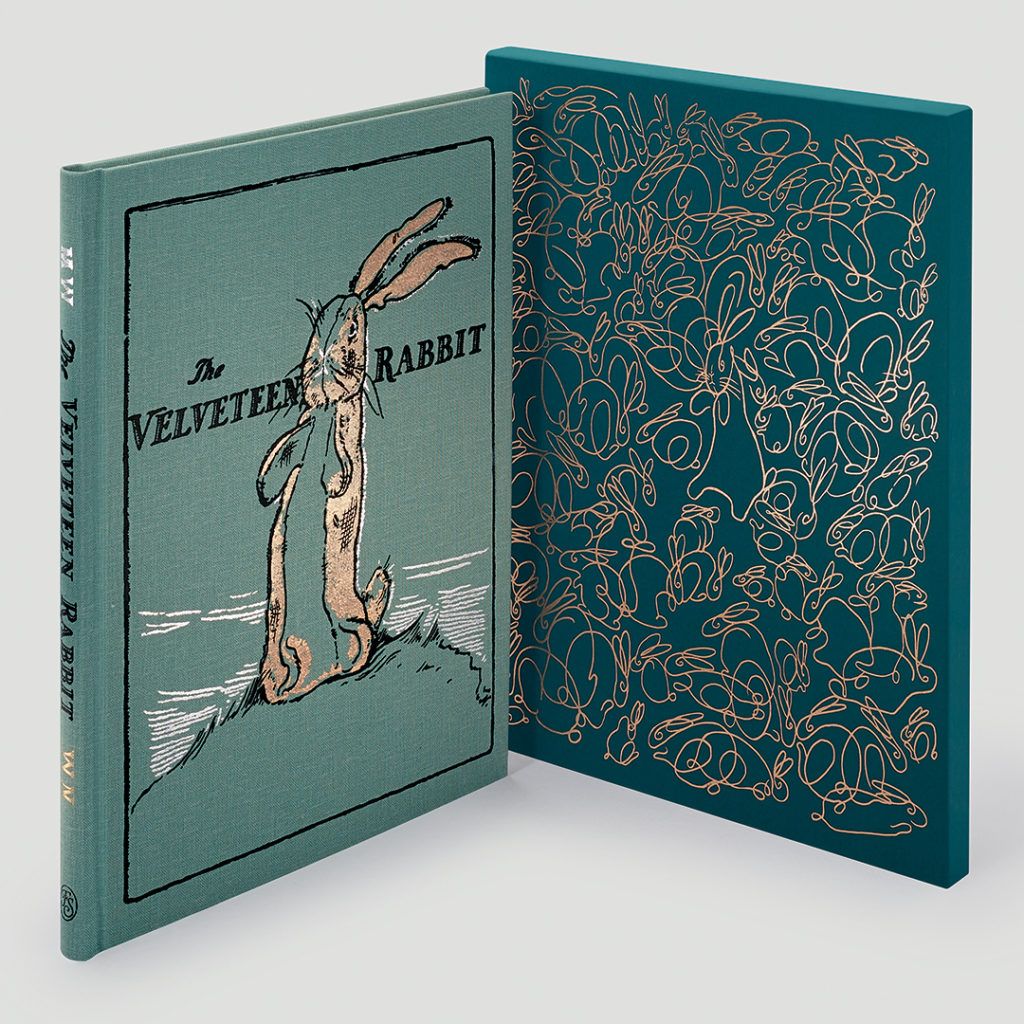 Find out more and order The Velveteen Rabbit