This Folio Life: A tribute to Ursula K. Le Guin
When Ursula K. Le Guin passed away in January of this year, the world lost one of the most original and sophisticated authors of the twentieth century. I had the pleasure of working with Ursula previously, on the art direction of the
A Wizard of Earthsea
illustrations, and she was still in regular contact with me right until the end, giving insight and approval on David Lupton's illustrations and designs for the new Folio edition of her masterpiece,
The Left Hand of Darkness
. Her son Theo, who over the past few years has had a growing involvement with the illustration process, has very kindly contributed this blog, where he writes about how important it was to his mother that illustrations accurately reflected her work.
Sheri Gee, Art Director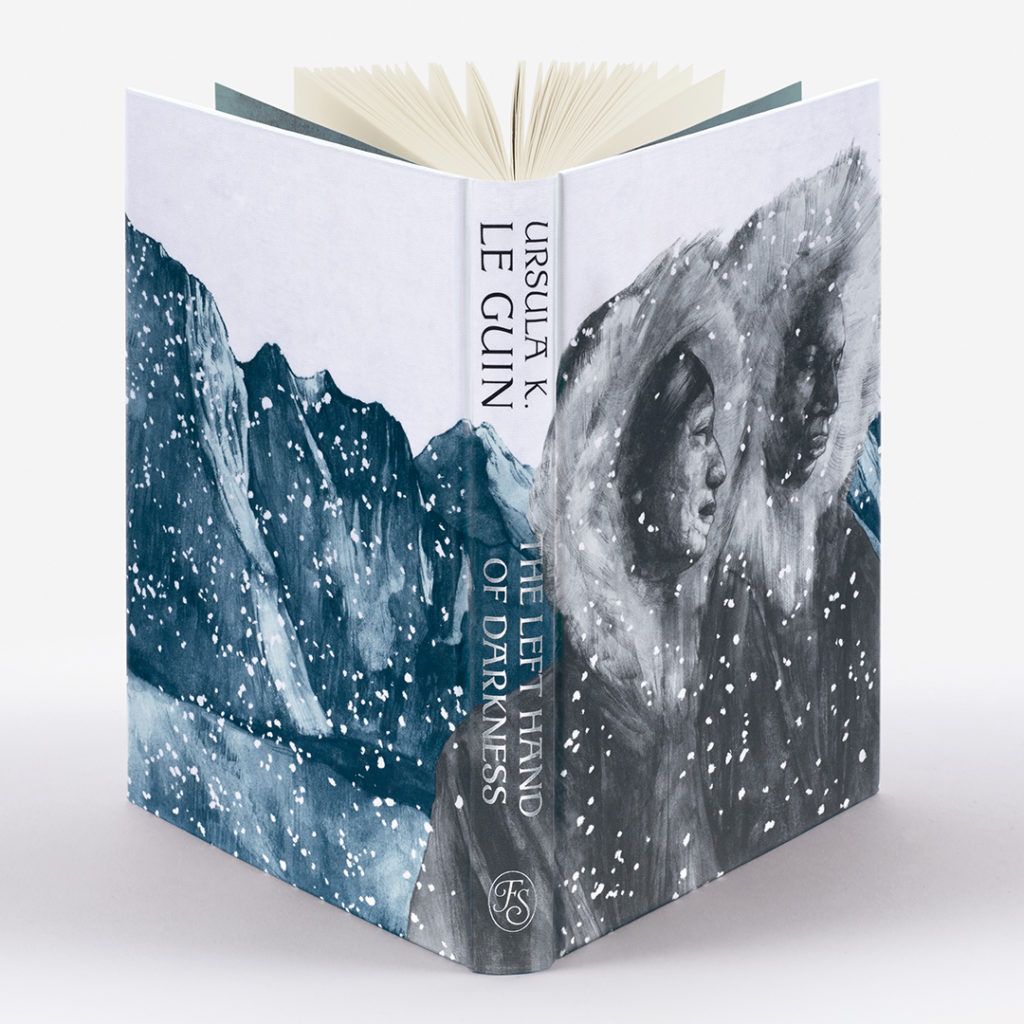 My mother's boundless imagination extended not only to words but to the visual. She sketched for her own pleasure, illustrated chapbooks, and added visual marginalia to notes and letters. If nature and nurture had gone a little differently, I can imagine her following in the footsteps of Thurber and Bemelmans, with whom she shared an ability to convey great expressive range using an economy of line. Her visual imagination was naturally conjoined by a love of, and sharp eye for, others' art. She believed in illustrations and cover art as great partners to her writing, and relished opportunities to work with other artists. Few things irked her more than a bland or misleading dust jacket or a publisher preventing her communication with an illustrator. One of her early and rare assertions of influence was to contractually ensure her right to review and approve covers. I learned most of what I know about artistic generosity by observing her interactions with illustrators. She was unfailingly respectful, collaborative and accessible. She was also specific in her comments – highly specific, as demonstrated by this email regarding The Folio Society's 2015 edition of
A Wizard of Earthsea
:
Ged faces the Shadow: This is also fine. I wish Ged's eyes were a little clearer; and perhaps the Shadow could be slightly less substantial - darker, but more shadowy? I am too aware of the painter's brush-strokes… The whole set of paintings is very fine. David is the first person who has illustrated this book, and the vigour and subtlety of his interpretation will set a standard for anybody who follows. 
[caption id="attachment_6892" align="aligncenter" width="676"]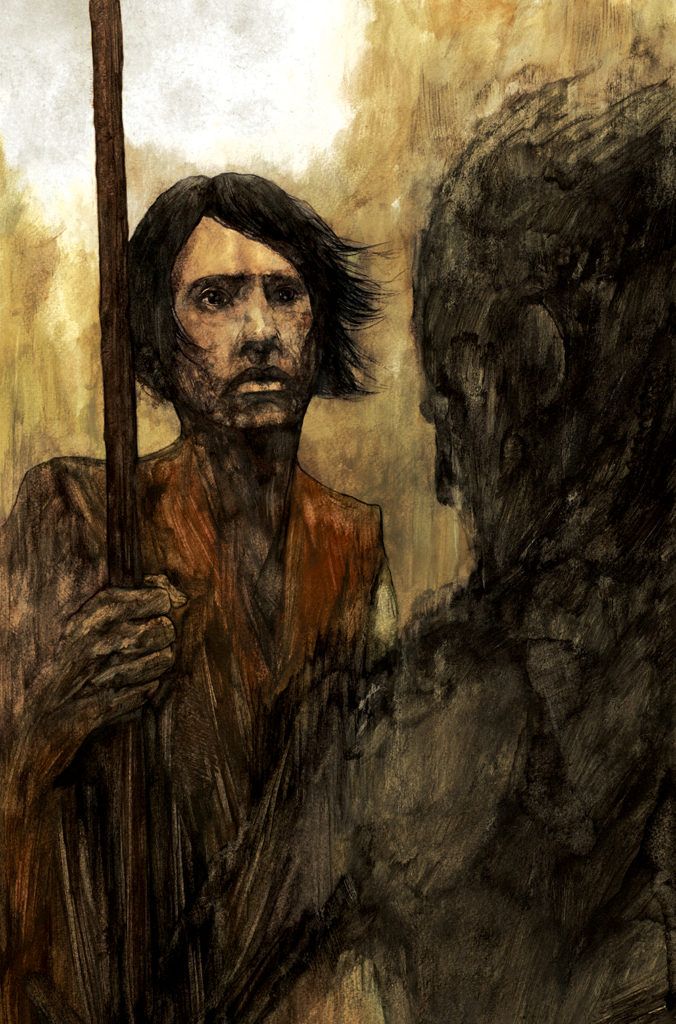 The finished illustration from A Wizard of Earthsea by David Lupton[/caption] The point of this specificity was not to treat the artist as order-taker, but to offer freedom of interpretation while respecting internal consistency in the text. My mother knew that readers would accommodate unlimited stretches of the imagination so long as the writer scrupulously followed the rules and conditions she had defined for her imagined world. She extended this tenet to visual interpretations of her work. She did not expect that an artist's rendition of her characters would look like exactly like the character in her mind's eye. But she did not allow an artist to depict the character doing something, or being something, that he would never do or be in the story.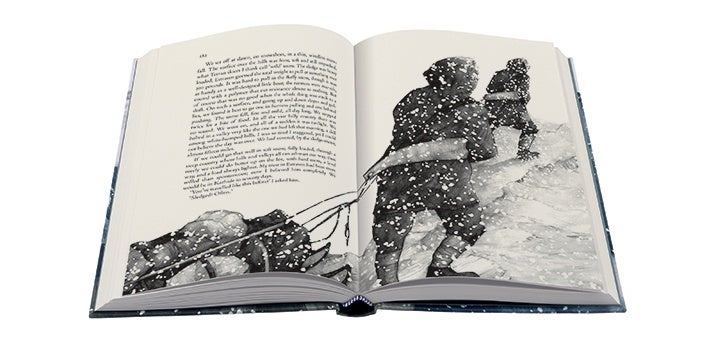 Even after her long-form writing tapered off, my mother's works continued to be published and repackaged in ways that provided deeply satisfying collaborations, including David Lupton's marvellous illustrations of
A Wizard of Earthsea
in 2015, and now this magnificent volume of
The Left Hand of Darkness
. Ursula continued to provide comments on cover designs until a few days before she died. This book represents her final collaboration with a visual artist; I hope you will enjoy it as much as she did.
This guest blog is by Theo Downes-Le Guin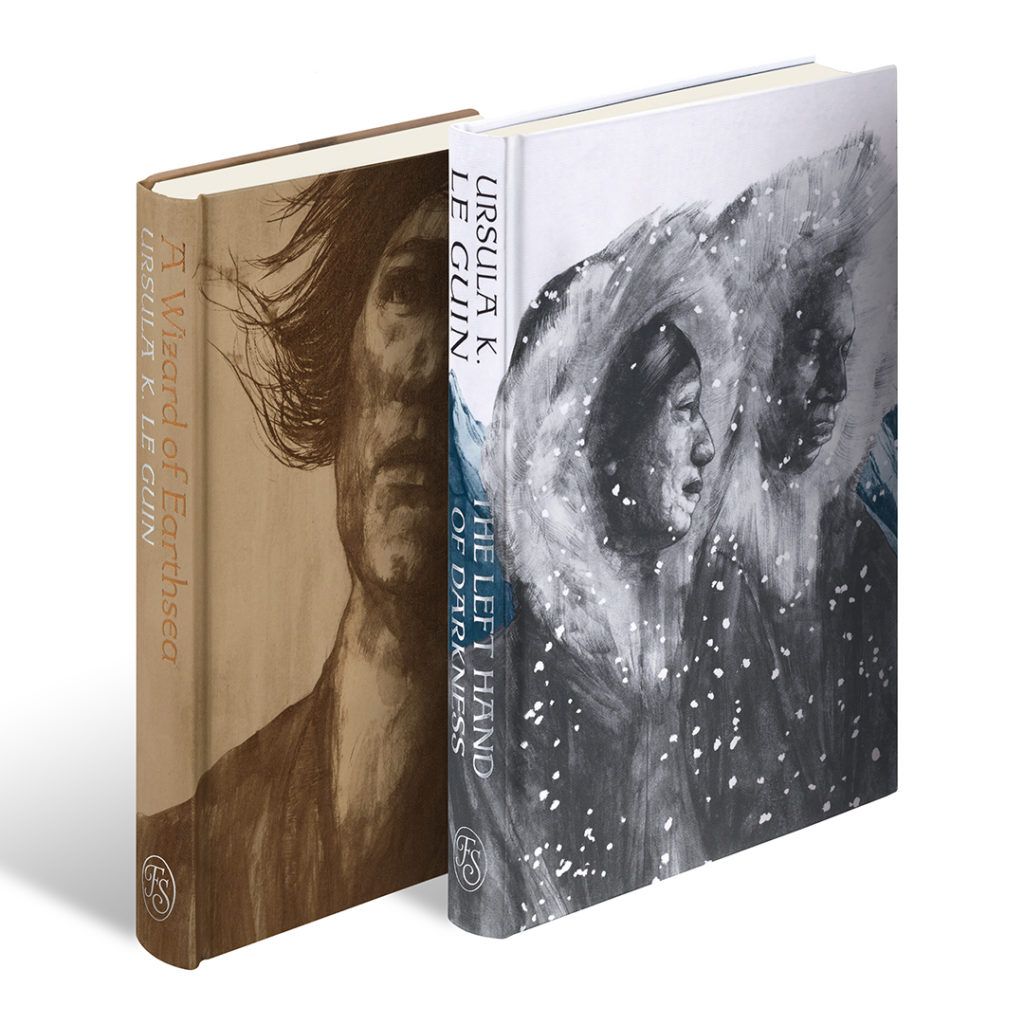 Find out more and order the Folio edition of 
The Left Hand of Darkness
and
A Wizard of Earthsea
.