Illustrated by
Kit Russell
Introduced by
Ursula K. Le Guin
Translated by
Clarence Brown
We by Yevgeny Zamyatin is a landmark work of modern dystopian satire. This special Folio edition features a unique lenticular slipcase and an introduction by acclaimed novelist Ursula K. Le Guin. 
We
Written in 1921 and banned in its native Russia until 1988, We is a uniquely prophetic dystopian satire, fearlessly excoriating the very concept of censorship and predicting the rise of Stalinism. George Orwell's Nineteen Eighty-Four and Brave New World by Aldous Huxley both stand as foundation stones of science-fiction literature, but neither might have existed without this remarkable book.

In the far-future city of OneState, happiness has been reduced to a simple equation: remove freedom and choice, and create contentment for all. Celebrated mathematician D-503 fully embraces the rule of the all-powerful Benefactor until the beautiful and mysterious I-330 comes into his life. A dangerous revolutionary, she throws the strict rhythms of his existence into chaos, and soon D-503 finds himself diagnosed with that most degrading of ancient diseases – the ownership of a soul.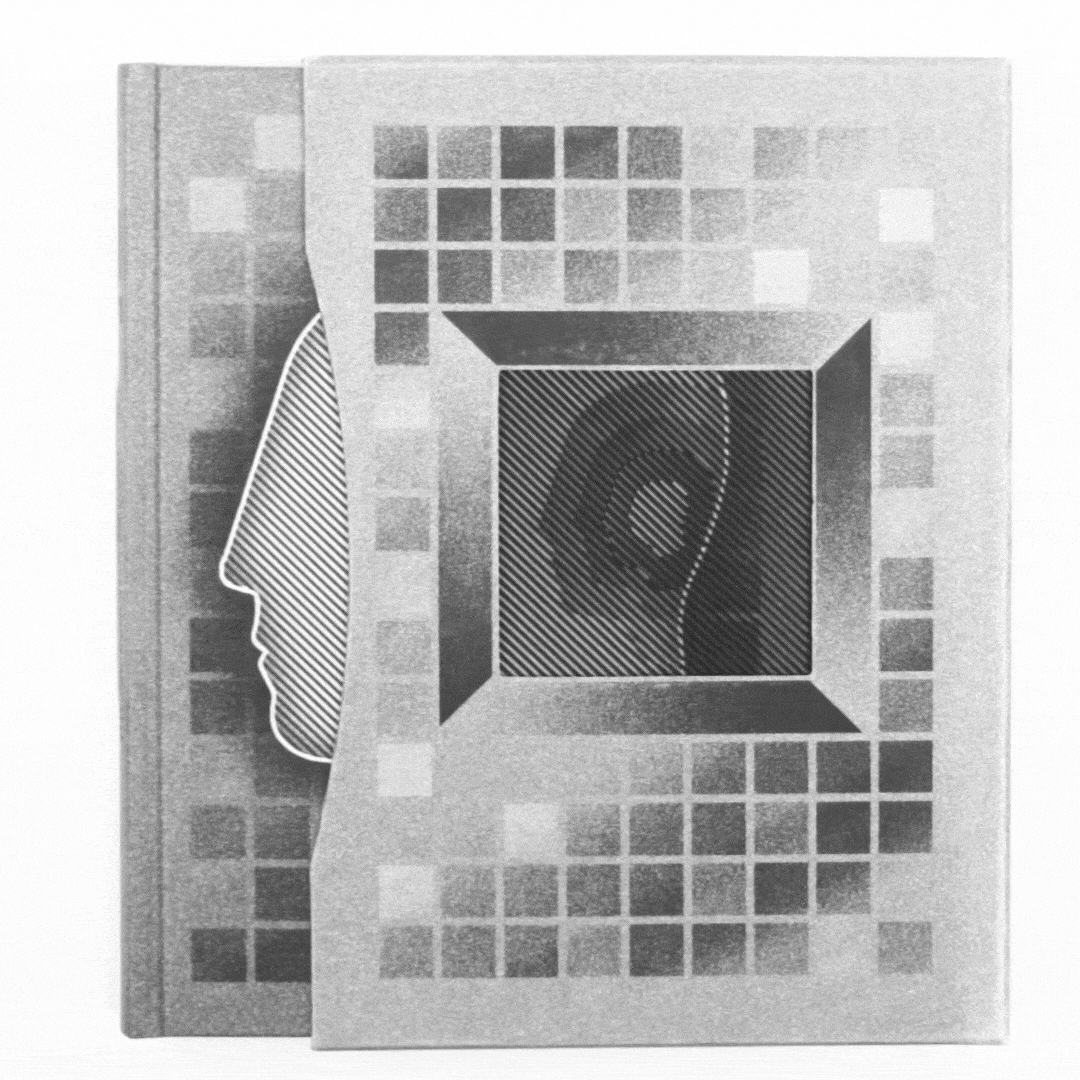 Production details
Bound in Surbalin Perleffert paper printed with a design by the artist
Set in PT Serif with Wells Grosteque display
240 pages
Frontispiece and 5 black & white illustrations
Lenticular design slipcase
9½˝ x 6¼˝
Back
to top
Show
More