This Folio Life: Selecting the best of horror
How do you choose the best of a genre? Pick your personal favourites; choose only those tales regarded as classics; or try to aim for an interesting mix of everything? We asked Ramsey Campbell, 'Britain's most respected living horror writer', to select stories for our
Folio Book of Horror Stories
. Even with his impressive understanding of terrifying literature, it was a tricky task.
Tom Walker, Publishing Director
I was honoured to be invited to edit a horror anthology for The Folio Society, and daunted by the prospect once I set about the task. One hundred thousand words sound like a great deal until you consider what the book needs to contain. In this case I wanted to exemplify the literary tradition of the field, including work by as many of the key authors as I could fit in, and also to represent a selection of contemporary developments. My aim was to introduce readers unfamiliar with the genre to some its best examples, but also to include enough rarities to reward the aficionado. I tried my final list of contents out on a number of well-read friends (really a tautological notion in the case of our crowd), and was gratified that most of them hadn't read at least half the contents.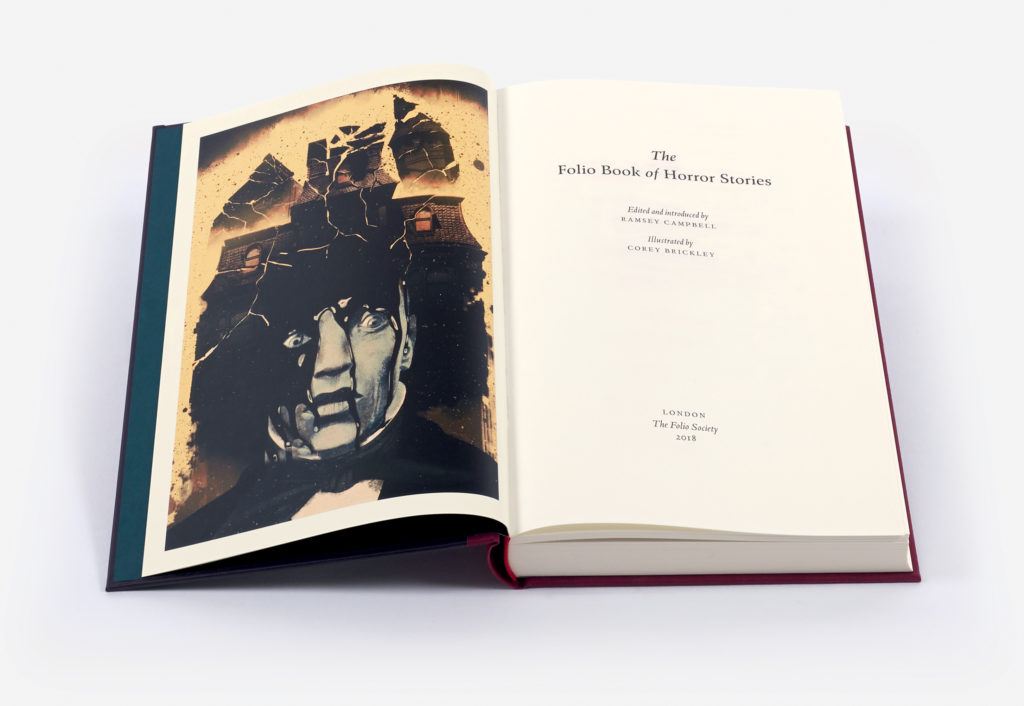 Edgar Allan Poe had to be there, as the writer who created the modern horror story pretty well singlehanded. Hoffmann's tales are more fantastic and extravagant, though certainly crucial to a European tradition. Charlotte Perkins Gilman's 'The Yellow Wallpaper' is a favourite of anthologists both inside and outside my field, but its insight into a psychological plight and the treatment that exacerbates it makes it seminal. It's also an early classic of feminist horror fiction. When I was twelve I tried to write a novel after the example of Arthur Machen. My age showed more than his influence did. He and Algernon Blackwood wrote the greatest British tales of mystical terror, both drawing on their own occult or at any rate psychological experiences. Stephen King regards Machen's 'The Great God Pan' as the pinnacle of our genre, but for me it's 'The White People', a masterpiece of insidious dread that sometimes conveys the kind of indefinable visceral terror I also associate with the films of David Lynch. Conscious of the length restrictions, I represented Blackwood with a tersely eloquent tale of uncanny menace. M. R. James is often characterised as a master of the cosy antiquarian ghost story, but his greatest talent is for intense spectral terror, and his example is still vital. H. P. Lovecraft devoted his literary career to experimenting with modes of the weird tale, as he termed it. I avoided using anything included in The Folio Society's edition of his work, but found a fine example of his suggestive mode. I wanted to demonstrate important turning points in the genre, and one such is Fritz Leiber's 'Smoke Ghost', which reinvents the urban spectral story in thoroughly modern terms. Margaret St Clair was by no means the only female writer to contribute to pulp magazines, both science fiction and the weird, but she was among the most remarkable. Several of her stories, including the one I chose, point ways forward for the field. Her contemporary Shirley Jackson may be best known for
The Haunting of Hill House
, but many of her tales convey that kind of delicate paranoia, and 'The Bus' delivers it neat. [caption id="attachment_6866" align="aligncenter" width="725"]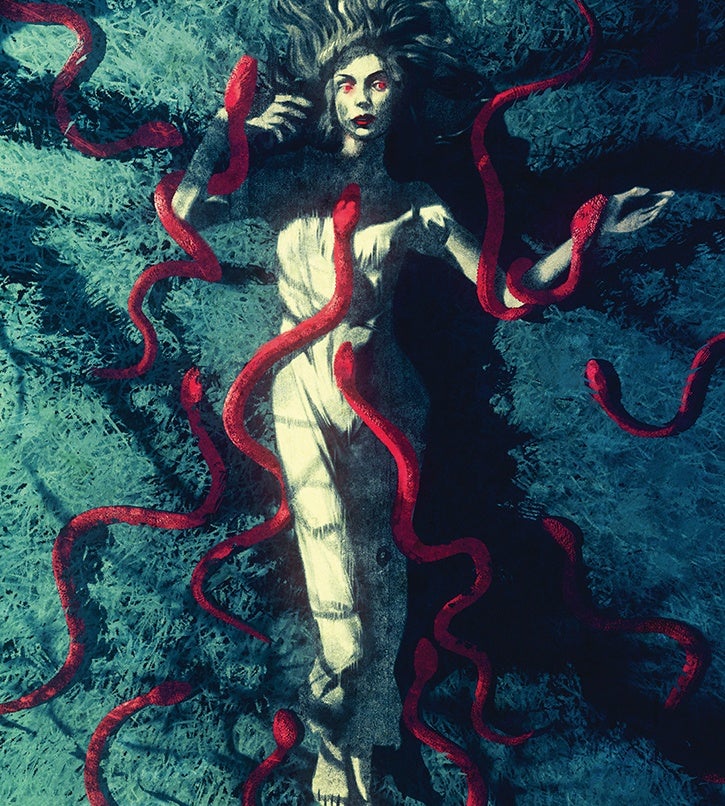 Illustration © Corey Brickley, for
The Folio Book of Horror Stories
2018[/caption] Thomas Ligotti is as individual a writer as we'll find in the field today, and his contribution could be nobody else's work. Dennis Etchison is a poet of loneliness and the darkness of the soul, and quintessentially American. The last is also the case with Stephen King, though sometimes his highly personal approach with its overtones of Poe and Mark Twain hints at Charles Dickens too, especially structurally. Reggie Oliver's ghostly fiction embodies many classically English merits but is powerfully individual, and Adam Nevill also draws on a profound knowledge of the tradition while exploring new terrors – indeed, while performing a daring formal experiment. The field is hospitable to those too. I'll end by mentioning a few of the tales I would have put in if we'd planned a fatter book. 'The Monkey's Paw' is a sterling tale that has lent its structure to much that comes later. The darkly luminous stories of Marjorie Bowen might have yielded a contribution, and Elizabeth Bowen's 'The Demon Lover' finds the ghostly in blitzed London. Ray Bradbury could have given us 'Skeleton', a truly original bit of grisliness, or 'The Veldt', where horror lurks in science fiction. John Collier's imagination was as capacious a cornucopia, and perhaps 'Bird of Prey' would have flown into the book. Robert Aickman disliked horror as a genre, so he often maintained, but certainly enriched it with his work – 'Ringing the Changes', feted by critics on BBC radio, is a great tale of terror. He and Elizabeth Jane Howard travelled the canals, an experience from which she derived her fearful tale 'Three Miles Up'. So many other possibilities, but the one which I should have substituted for my own tale (invited by my editor, but that's not enough of an excuse) is Alison Moore's 'Eastmouth', a perfect gem of understated terror. It can be found in more than one recent anthology, and is very well worth seeking out. Indeed, I hope the omissions I've cited may act as a list for further reading.
This guest blog is by renowned horror author Ramsey Campbell.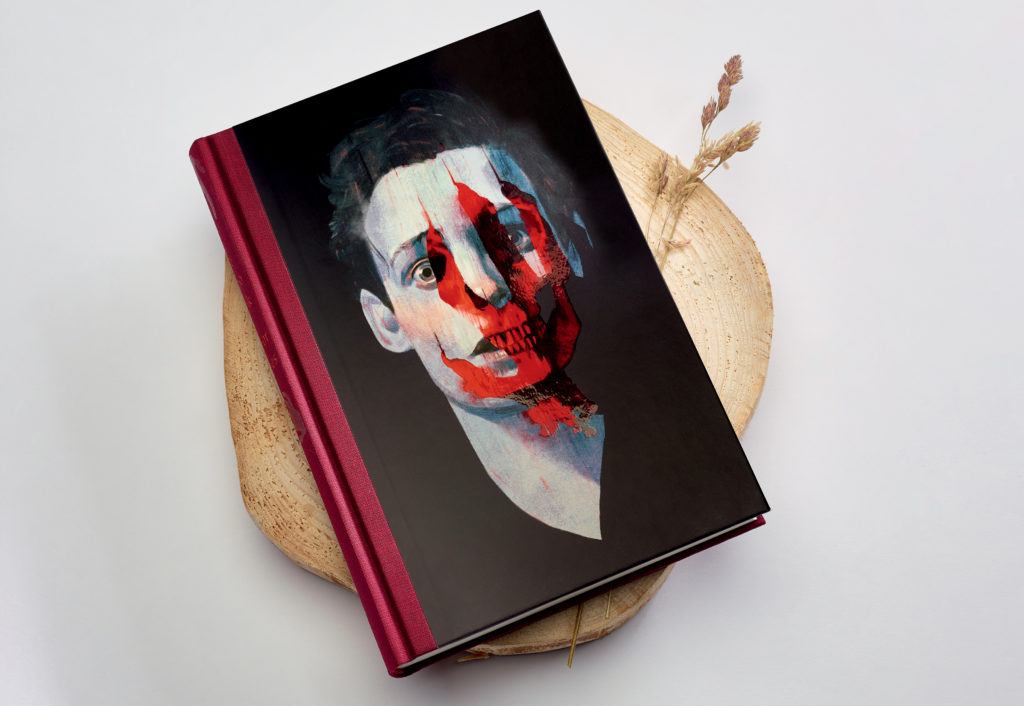 Find out more and order The Folio Book of Horror Stories.