This Folio Life: Bringing Ubik to life
Our edition of
Philip K. Dick's hallucinogenic Ubik
features equally mind-bending design and illustrations. In this blog, art studio La Boca explore their artwork for this edition, from the die-cut slipcase to the choices of colour.
Tom Walker, Publishing Director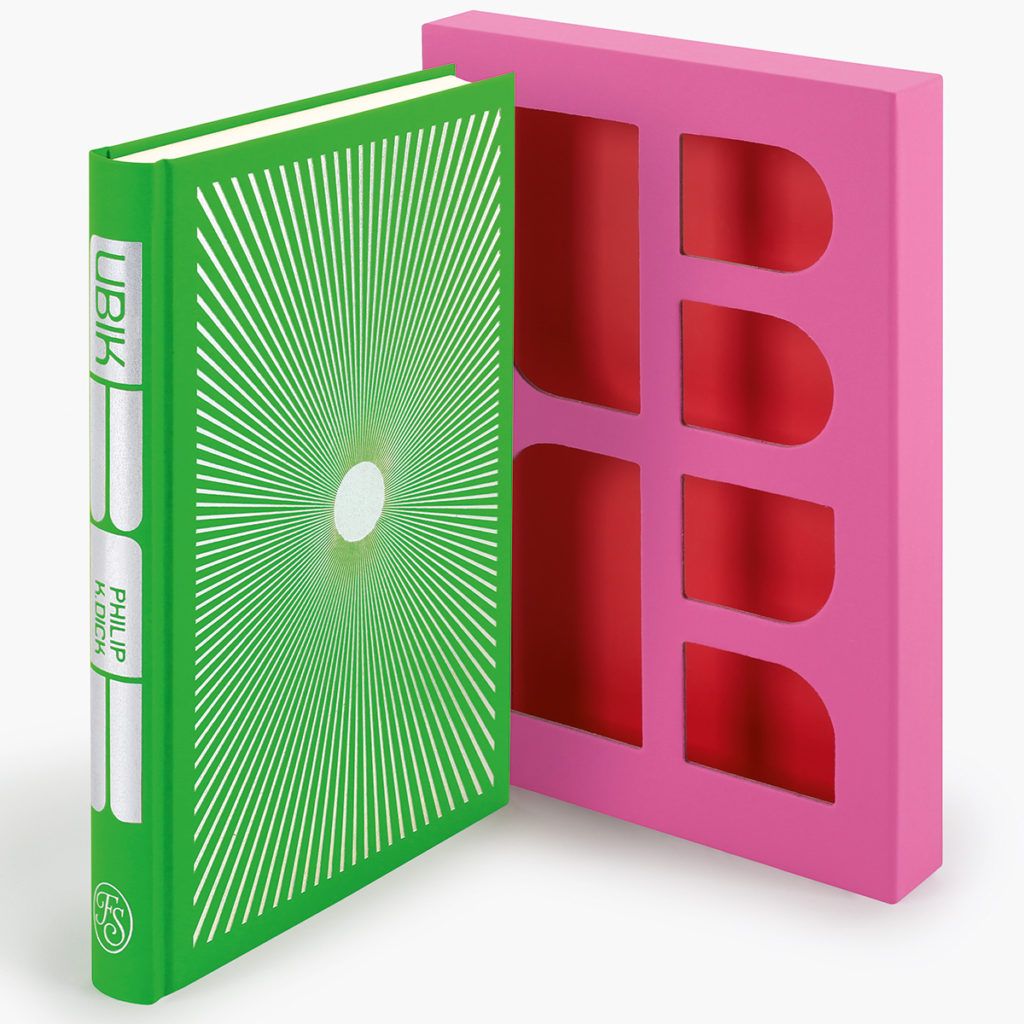 Ubik
is a novel that wrongfoots the reader at every turn, and joins the Folio editions of
The Man in the High Castle
and
Do Androids Dream of Electric Sheep?/A Scanner Darkly
. Award-winning independent art studio La Boca present this edition in a special die-cut slipcase that typographically shows the title and combines with the vibrant binding to confuse the eye. Scot Bendall - artist and co-founder of La Boca - explains how they approached illustrating this book, one of the few Philip K. Dick books that has not yet been adapted for the screen: '
Ubik
shifts between past and the future, even though the future when it was penned in 1969 was the 1990s. I had a sense that a sort of retro- futurist style would be appropriate, with an intense colour palette to capture the dream- like quality of the book and wanted the images to feel a bit unreal, a little fantastical and not overtly descriptive.'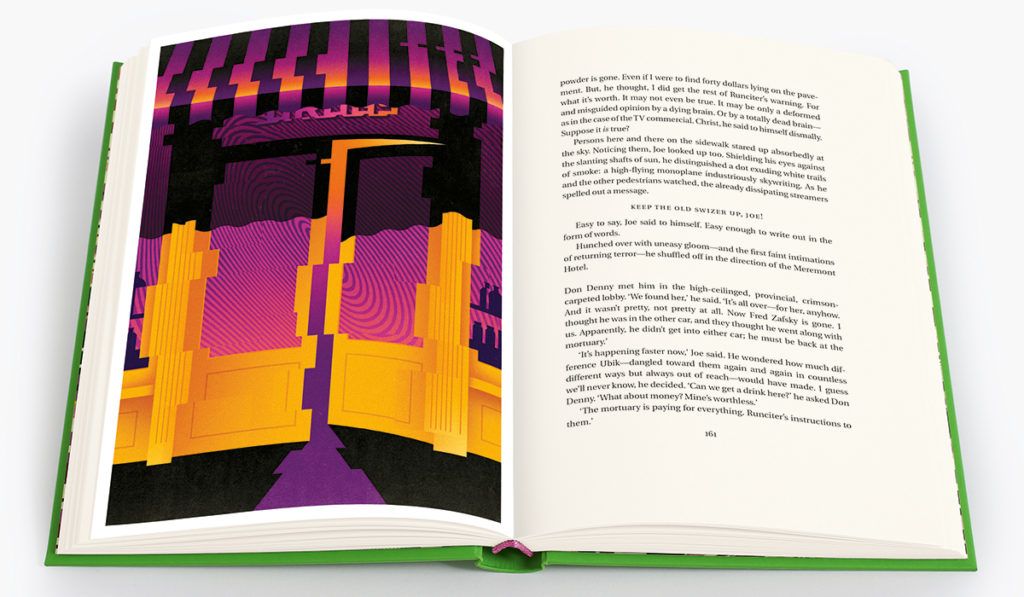 'I wanted the images to have a glitchy, dream-like quality to them, because in the book you're not altogether sure what is going on all of the time.' Scot says, 'There's one image in the book that's made up of hexagonal pattern, with one character right in the centre who is facing his future. It triggered that "smile in the mind" moment for me.'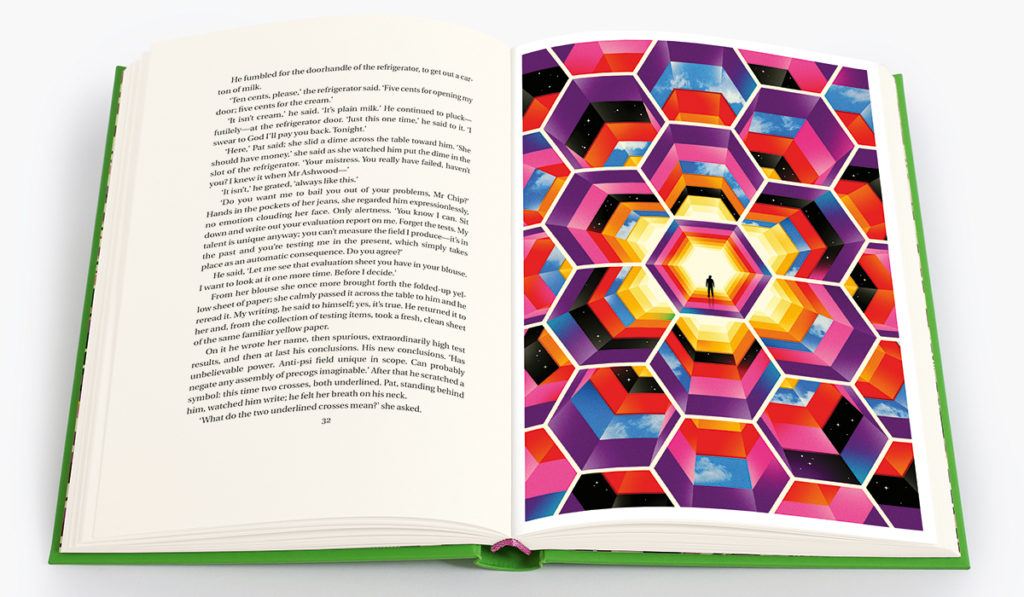 This edition also features a secret line from the book hidden within the slipcase, the first time a Folio book has featured this. Scot says, 'We thought that spot would be the perfect area to hide a little message. It might be something that you can discover a year after owning the book, or see straight away – it feels personal to you as you have discovered it.' La Boca have helped us create a modern version of one of
Philip K. Dick's great classics
, which will ensure that his work continues to reach its deserved audience. Watch the interview with La Boca:
Find out more and order Ubik.