Illustrated by Fay Dalton
Ian Fleming's spy takes on man-eating sharks and a diabolical criminal mastermind in Live and Let Die, the eighth volume in Folio's James Bond collection.
Man-eating sharks, the lifeless stare of the zombie, and, underneath it all, the eerie beat of the voodoo drum … Live and Let Die plunges MI6's best into a desperate fight for survival against the unearthly Mr Big, and not everyone will leave with their limbs intact. Fay Dalton returns to illustrate the eighth volume in Folio' James Bond collection with seven stirring colour images and a spectacular slipcase design. The smart binding, inspired by Bond's impeccably tailored suits, completes this irresistible volume, making it a must-have for collectors, Bond fans and all thriller aficionados.
Production Details
Bound in blocked cloth
Set in Miller with Folio Bold Condensed as display
240 pages
Frontispiece and 6 colour illustrations
Pictorial slipcase 
9˝ x 6¼˝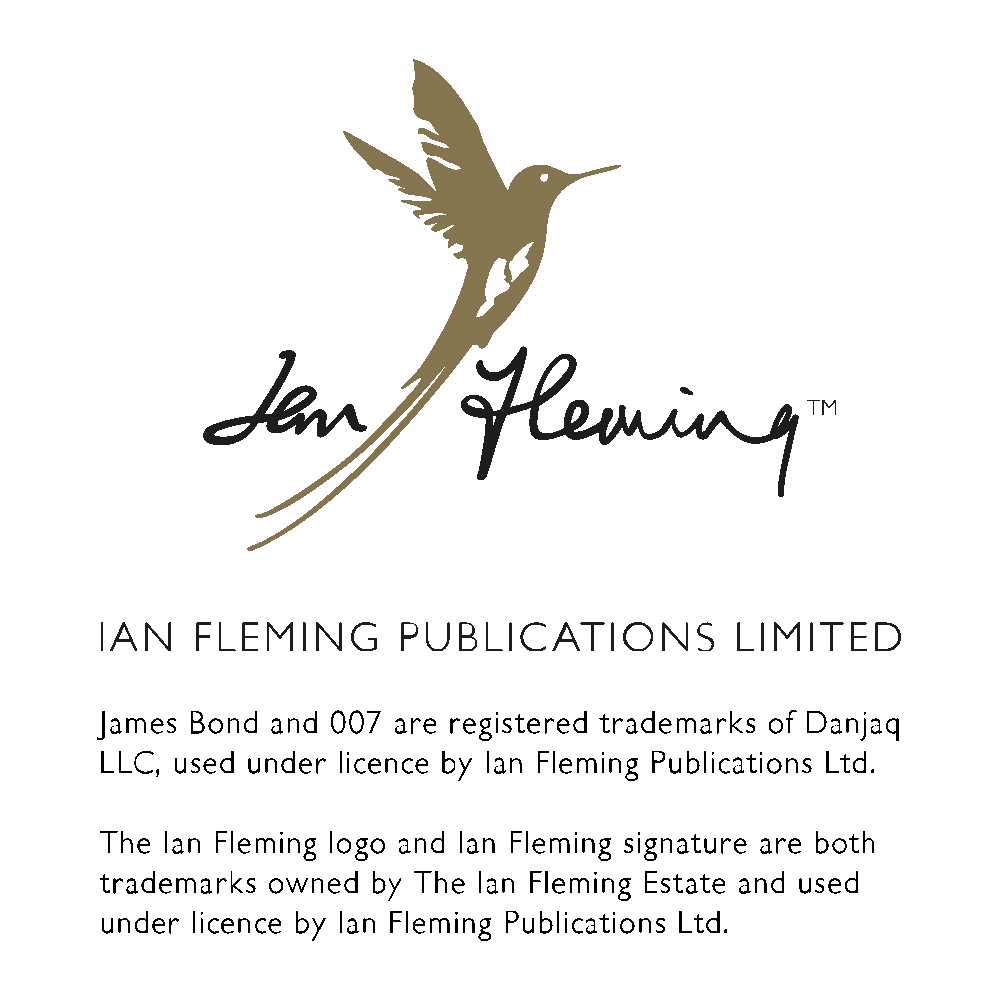 'You start to die the moment you are born'
'Speed … tremendous zest … communicated excitement. Brrh! How wincingly well Mr Fleming writes'

Sunday Times
The glittering golden treasure of the infamous pirate Bloody Henry Morgan leads James Bond into his latest perilous adventure. Tasked by M to trace where the recovered gold is coming from, Bond travels to America only to become embroiled in the vast criminal network of Mr Big. Ensconced in the underworld of Harlem and shielded by shadowy voodoo rites, Mr Big is a terrifying figure, believed by his followers to be Baron Samedi himself. In reality, Mr Big is a SMERSH agent with a brilliant mind and a limitless capacity for cruelty, and soon Bond is running for his life alongside the beautiful Solitaire, Mr Big's pet psychic.
An irresistible collection
Live and Let Die is the eighth volume in the enormously popular Folio Bond collection. Fay Dalton continues her excellent work as the series artist, bringing exquisite glamour and tension to the page with each volume. This time round Bond's mission takes him into the eerie world of the occult, and Dalton makes particular use of light and dark to heighten the drama: the night sky turns the sea a baleful orange in one image, while Mr Big's underground lair almost seems to echo with dripping water. As ever, Dalton takes particular care with the glamourous figure of Bond's love interest, and the Solitaire she has created is beautiful and filled with quiet defiance.
A journalist's eye for detail
Live and Let Die contains everything that makes an Ian Fleming novel especially compelling: a monstrous, almost inhuman villain; a gorgeous female character that Bond feels an immediate connection to; a series of exotic locations, lovingly described. Even a Jacksonville diner with stained menus and tired waitresses cultivates a kind of sleazy glamour under Fleming's pen. These fabulous, vivid sequences elevate Fleming's thrillers to another level; the food and smells and sights of Harlem carry a powerful aura of authenticity, and the underwater finale sequence is lit with dazzling descriptive flashes that bring to life every shark lurking in the dark.
Originally published in 1954, Fleming's second Bond adventure is largely set in New York, Florida and Jamaica. Fleming writes about each location with a vividness, intimacy and enthusiasm rare at the time of writing, when international travel was still relatively unusual. In fact, Fleming had ridden the Silver Meteor, the train Bond takes to Florida, and was especially fond of Jamaica, where he made his home and where he wrote all of the James Bond novels.
About Ian Fleming
Ian Lancaster Fleming was born in London in 1908. He was educated at Eton College and abroad in Germany and Austria. After working as a stockbroker he became the assistant to the Director of Naval Intelligence in the Admiralty during the Second World War. In 1952 he wrote Casino Royale, the first of 14 James Bond titles, of which 30 million copies were sold during his lifetime. He was married to Ann Rothermere and together they had one son, Caspar. Fleming died in 1964.